Cemile Sahin Announced as Winner of the CIRCA PRIZE 2023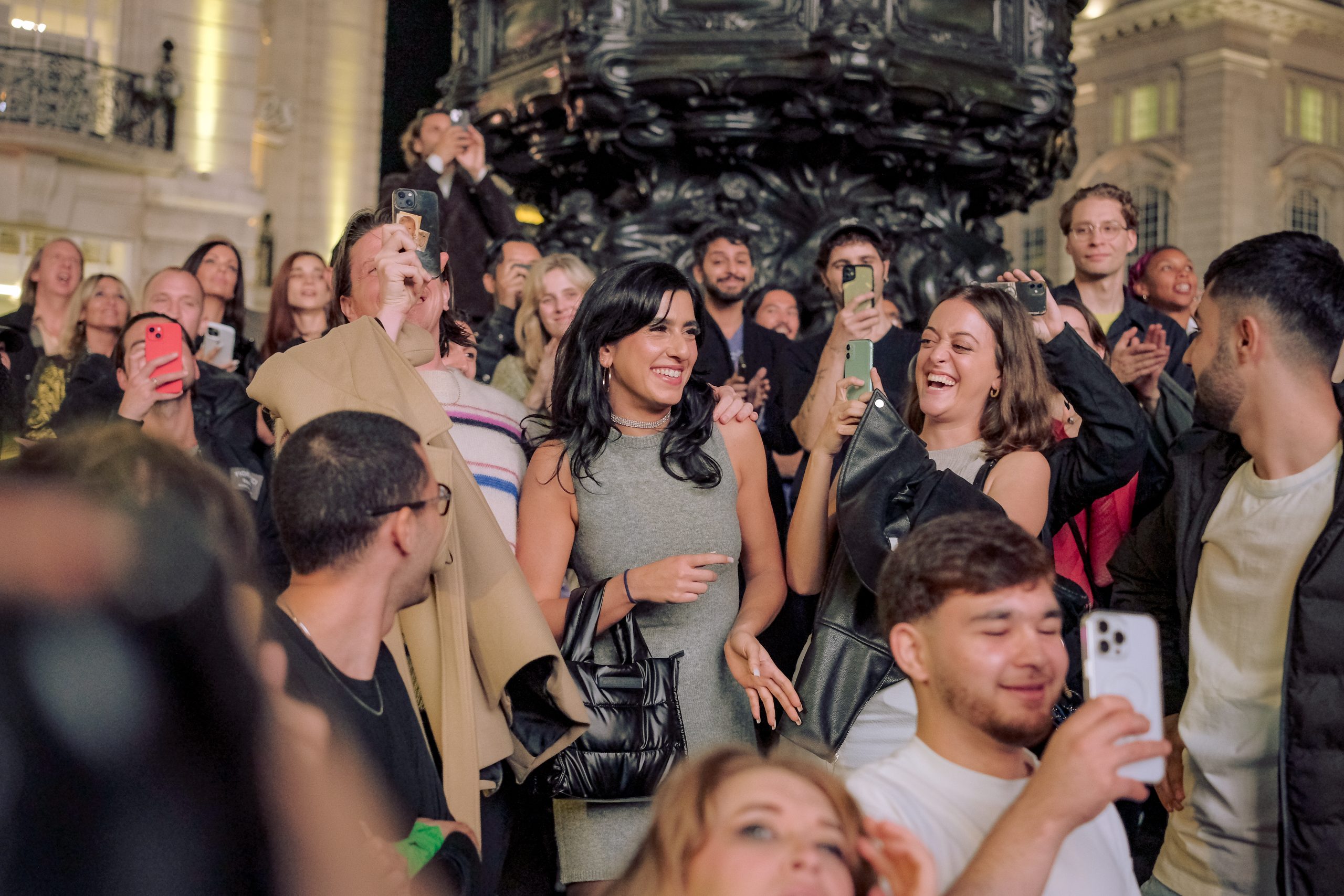 Kurdish artist Cemile Sahin is winner of the CIRCA PRIZE 2023 for her Four Ballads for my Father—Spring, which blends documentary footage with the lyrical drama of one family's hunt for a disappeared father. 
During a 20-minute awards screening at Piccadilly Lights on 9 October, Nadya Tolokonnikova of Pussy Riot announced Sahin as the winner of the £30K CIRCA PRIZE, generated from previous year's #CIRCAECONOMY print sales.
Sahin's work was chosen for its powerful and mesmeric response to theme of 'Hope', by a jury of previous CIRCA artists and long-term collaborators including Tolokonnikova, Sir Frank Bowling, Douglas Gordon, Anne Imhof, Michèle Lamy, Shirin Neshat, Hans Ulrich Obrist, Josef O'Connor, Olu Odukoya, and Sir Norman Rosenthal.
A crowd at Piccadilly Circus watched as news footage from Northern Kurdistan of police beatings escalated into armed state violence, blending with fictional scenes of Sahin's creation. But the audience's attention is drawn to the steady voice of the matriarch of her drama, who seeks truth, as others turn to comforting illusion: "I understand life. It is beautiful and it is sad."
Responding to the announcement, Sahin said she was overwhelmed and delighted, following a difficult production that caused sleepless nights – but also joy, thanks to "the most amazing team I could ever think of." 
My first reaction was a moment of complete bliss and gratitude for everyone involved in this film. I was also blown away that my work was recognised by such important artists and curators, and people who have personally inspired me.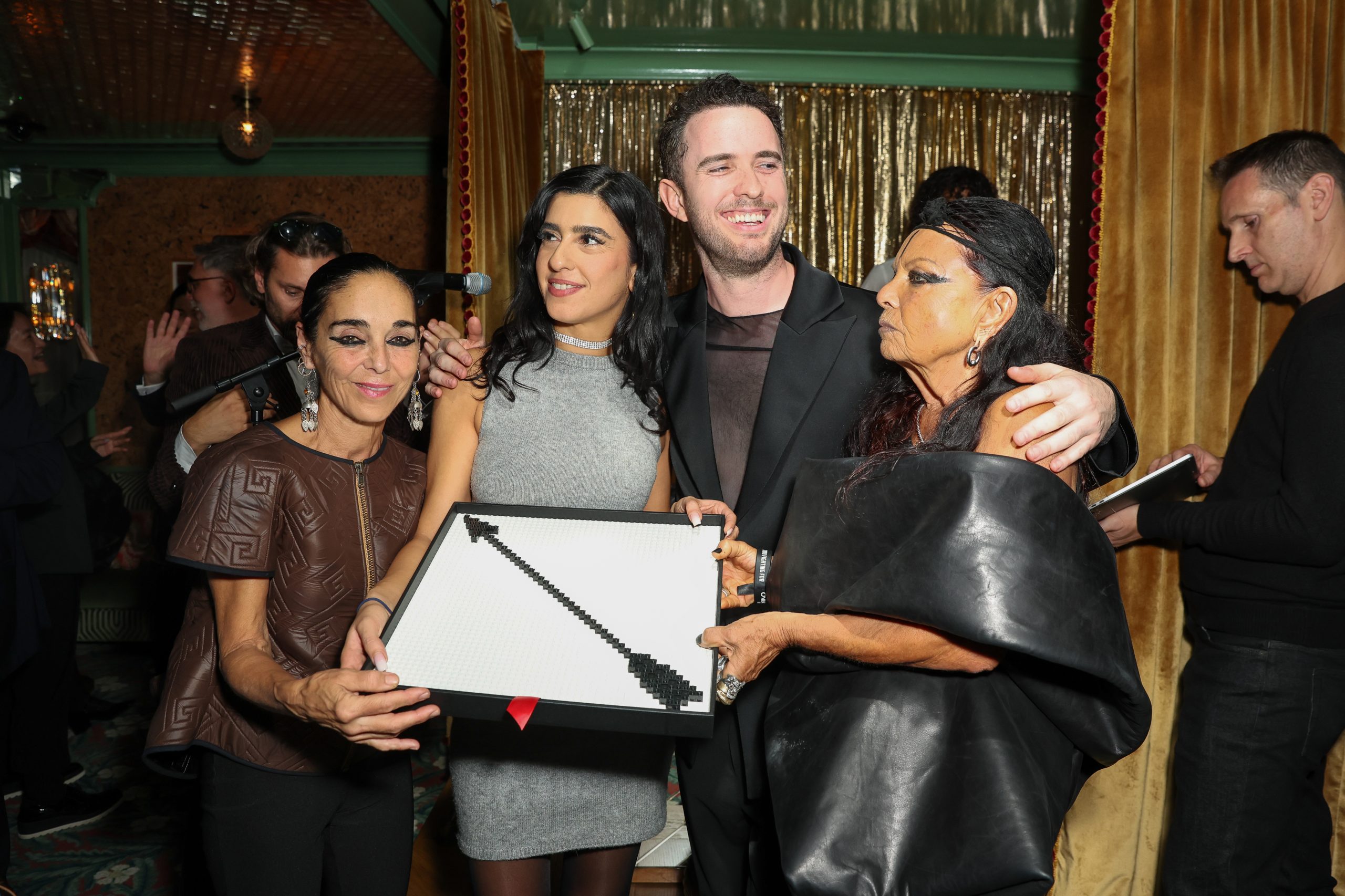 During a ceremony at the Broadwick Soho hotel, Sahin was presented with the new CIRCA award, designed for CIRCA by Ai Weiwei. The first CIRCA artist in 2020, Ai continues his involvement with CIRCA with a near-ready-made award, using Lego blocks to depict Anteros' arrow, a longtime symbol of Piccadilly and CIRCA. 
Sahin, the prize-winning author of two novels in German, foresees this work as the first of a planned quartet of films, which the CIRCA prize will support. The £30,000 prize will provide the opportunity to work further on "the vision of filmmaking that I have," she says. "I envision that the work will be at a very large scale, interweaving film, orchestra, choir, and that is thanks to CIRCA's support!"
The CIRCA PRIZE 2023 invited a global community of artists, performers, poets, activists, architects, gamers and filmmakers to respond to the CIRCA 20:23 manifesto, 'Hope: The Art of Reading What Is Not Yet Written'. It unearthed over 1,000 films from across the planet, each a light shining amid the darkness in a constellation of collective belief.
Through September, the work of all 30 artists shortlisted for the prize appeared on screens in London, Berlin and Milan.
Josef O'Connor, CIRCA founder & Artistic Director, said the quality of the field overwhelmed judges and that the 30 shortlisted artists each deserve recognition for their film's vital voices.
This has been a landmark year for the CIRCA PRIZE that has been able to highlight emerging and established artists who have made daring new work for the CIRCA screen. Immense gratitude must go toward all the artist who have made prints to support the #CIRCAECONOMY and so have become vital patrons for rising creatives like Cemile.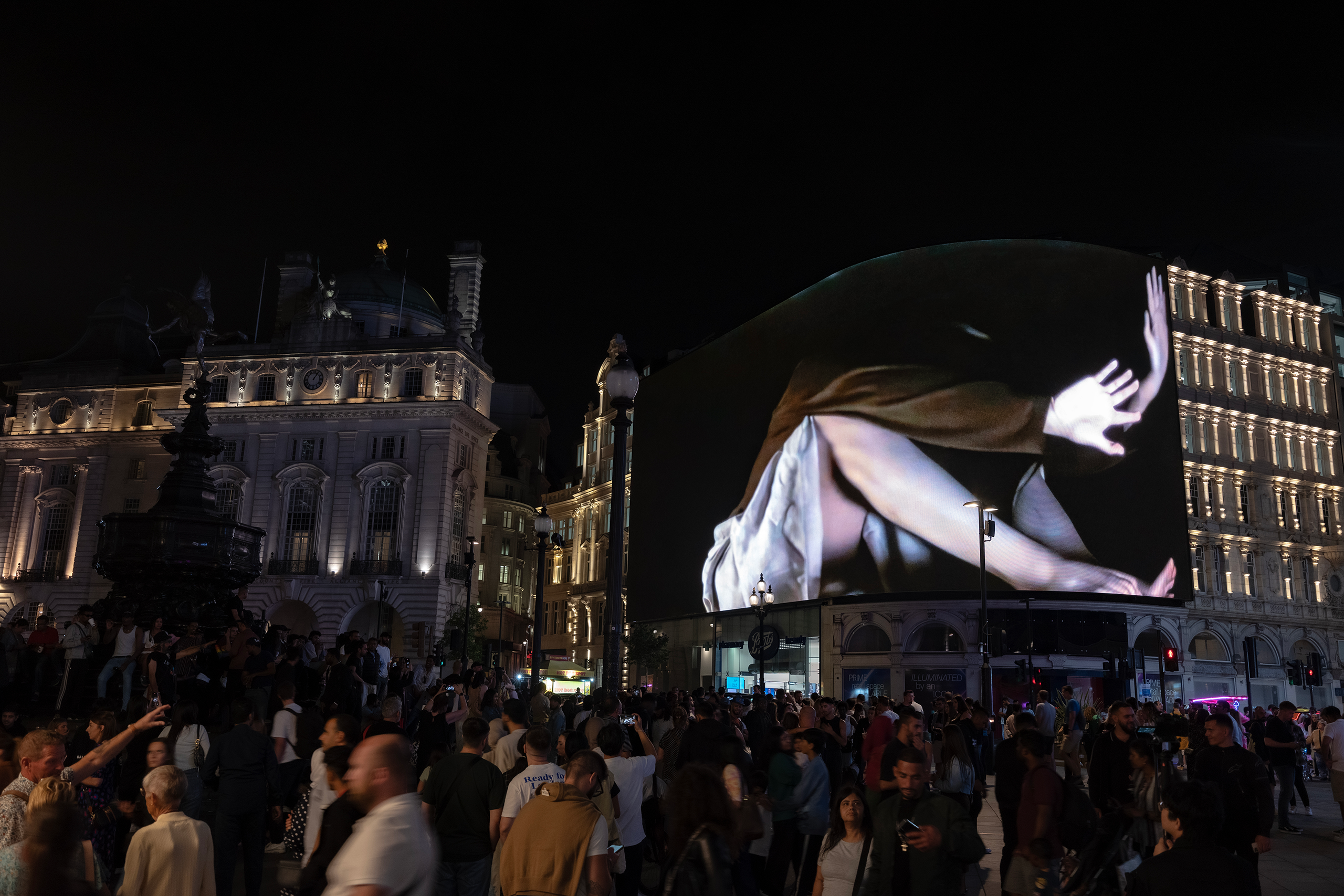 Alongside the jury prize, an online public vote powered by Piccadilly Lights determined the winner of an additional £10K. JJ Agcaoili & Xin Wen's received the most votes for their media architecture piece EMERGE:NCY, which trapped a giant nameless and voiceless human in a box. 
Passersby below the Piccadilly Lights watched this figure's struggle to break through the box, which was filmed using a built to scale model of the Picadilly screen. Its title comes from Rebecca Solnit's 'Hope in the Dark', which argues: "Inside the word "emergency" is "emerge"; from an emergency new things come forth. The old certainties are crumbling fast, but danger and possibility are sisters."