#CIRCAECONOMY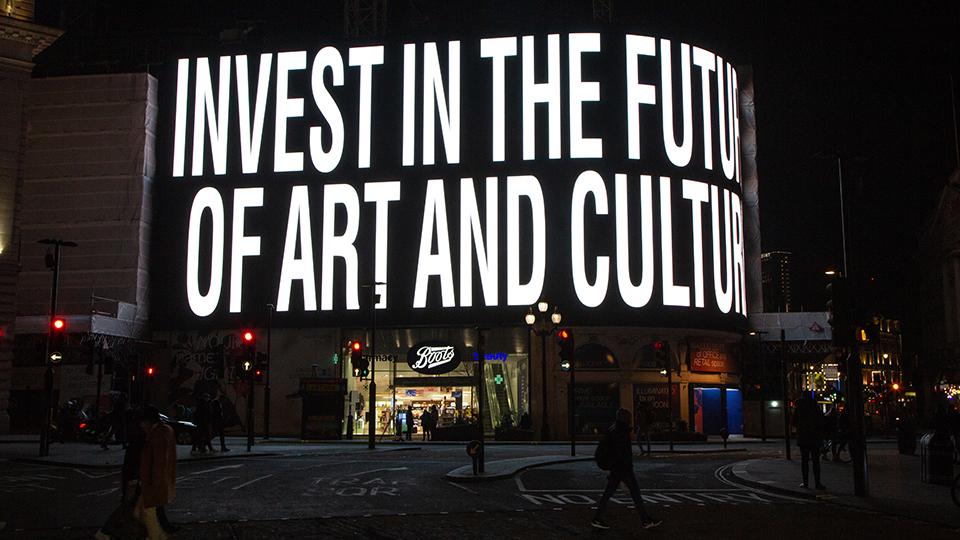 We believe talent lives everywhere and deserves to be supported from the ground up. The core purpose of CIRCA is to create life-changing opportunities for the creative community: we mobilise those who can help, and generate for those in need of support.
With the #CIRCAECONOMY we strive to create win-win situations that serve all. The opportunities we create from this arrive in different forms. From direct-to-creator cash scholarships and curation to new public art commissions – CIRCA is committed to breaking down barriers and exponentially increasing everyone's chances of being seen and heard on a global platform.
Through print sales in our first two years, the #CIRCAECONOMY was able to circulate over £500,000 back into the community with original commissions, scholarships, donations and grants. Moving forward, we will continue to bring extraordinary opportunities to emerging voices in the creative community and invest in the future of art and culture.
#CIRCAECONOMY DONATIONS
£5,000 – Chisenhale Gallery
£5,000 – The Showroom
£5,000 – Culture Art Society
£5,000 – Queercircle
£300,000 – United Nations CERF
CIRCA 2020-22 COMMISSIONS
£150,000 (x20 hours) of free public art across the CIRCA platform
*70% Emerging Artists, 30% Established Artists
#CIRCAECONOMY SCHOLARSHIPS
£15,000 – MFA Curating at Goldsmiths University
£15,000 – MFA Art & Ecology at Goldsmiths University
#CIRCAECONOMY CASH GRANTS
£30,000 – Joseph Wilson, Winner of CIRCA PRIZE 2021
£30,000 – Mary Martins, Winner of CIRCA PRIZE 2022
£30,000 – Cemile Sahin, Winner of CIRCA PRIZE 2023