About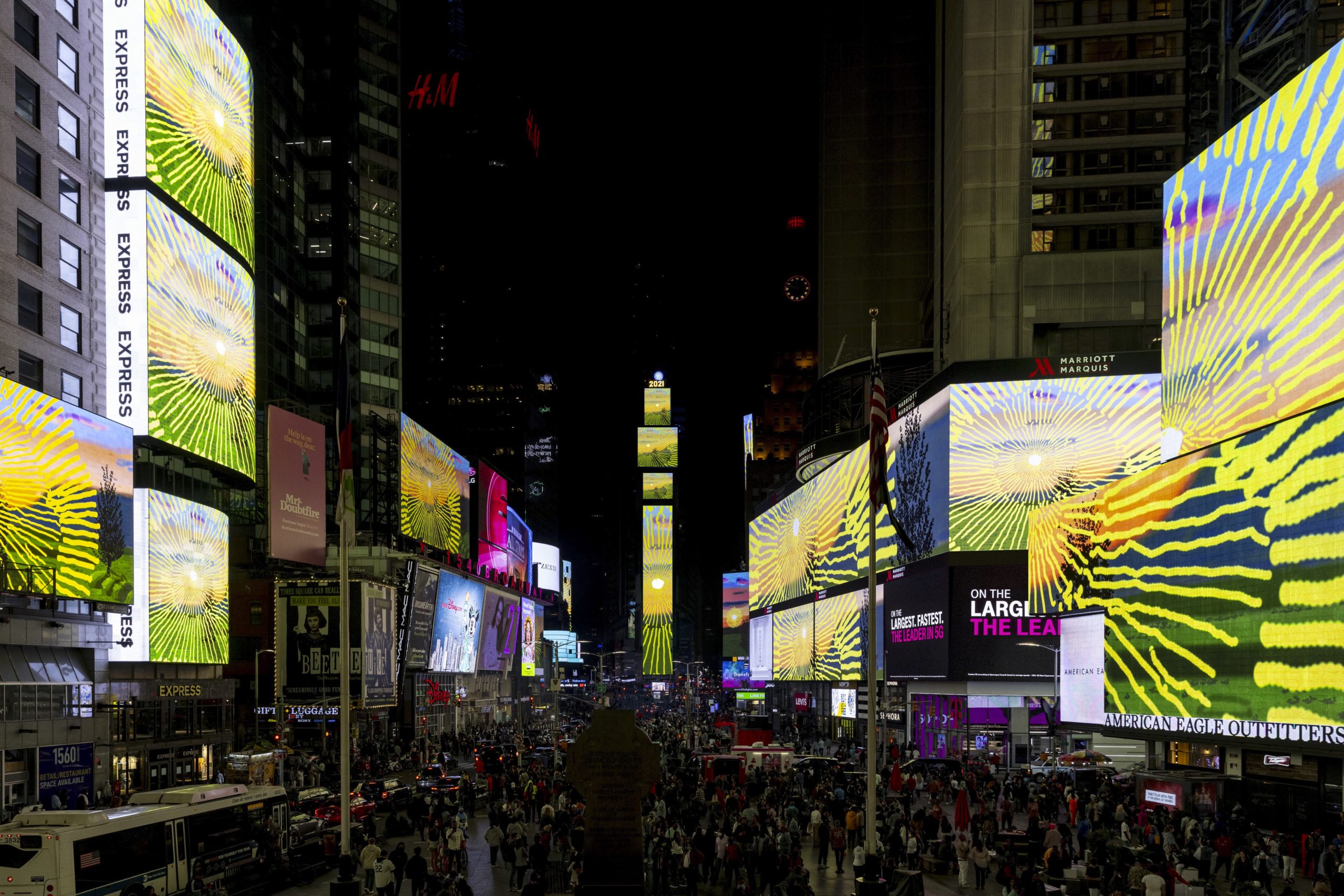 The Cultural Institute of Radical Contemporary Arts (CIRCA) is an art and culture platform with purpose.
We stop the clock on global billboards every evening at 20:23 (local time), and mobilise the world's greatest creative minds to broadcast unique works of art that consider our world circa now.
Each month, we sell limited edition prints by our exhibiting artists to generate funds for the #CIRCAECONOMY initiative – a circular model we designed to support our free public art programme and create life-changing opportunities for the creative community.
Our story began in October 2020, in the midst of a global pandemic, with a manifesto that challenged the concept of public art by pausing the adverts on London's iconic Piccadilly Lights for three minutes each evening. For 365 days since, 50 artists (and counting) have presented new and immediate responses to the NOW across a growing network of screens in London, Tokyo, Times Square, Milan, Melbourne, Dublin and Seoul – sparking a dialogue both online and in the public space.
"CIRCA is a beautiful if modest new model of its kind, allowing access through a normally commercial medium that has world wide reach, in order to give artists' visual thoughts a new unexpected platform, and whose financial profits can be ploughed back to enable further vital creative impulses to flourish."
Sir Norman Rosenthal, CIRCA Advisory Council Chairman
What started off as a simple idea to reimagine the potential of London's Piccadilly Lights has evolved into a global movement that is reconsidering the social impact that media spaces across the world can have when they are brought together and utilised with a common purpose beyond advertising.
Although the word is overused, it's this very purpose that defines CIRCA and drives the community we are building, forward. Our vision to invest in the future of art and culture united us with artists like Ai Weiwei who called for resistance in a series of 30 films from inside protest movements in Hong Kong and beyond; Tony Cokes who broadcast the final, devastating words spoken by Elijah McClain before his death at the hands of police; Vivienne Westwood who celebrated her 80th birthday by demanding, from behind the screen, that the world embraces nuclear disarmament; AA Bronson + General Idea who continue to destigmatize HIV/AIDS by turning the conversation viral; and Patti Smith whose prose projected a vital message of hope and unity around the world, as we entered a New Year without direction.
In 2023, hope will be the central mission of CIRCA. Recognizing its birth. Galvanizing its action. Offering hard-won hope. CIRCA will continue to grow the #CIRCAECONOMY in the face of damaging cuts to national arts funding in its birthplace, the UK, and a challenging environment for public expression internationally. And we will continue to search for new ways that hope may appear and reappear, with the belief that public art can play a catalysing role in hope's progress alongside activists' fearless direct actions and the victories of political leaders carrying messages of inclusion and care.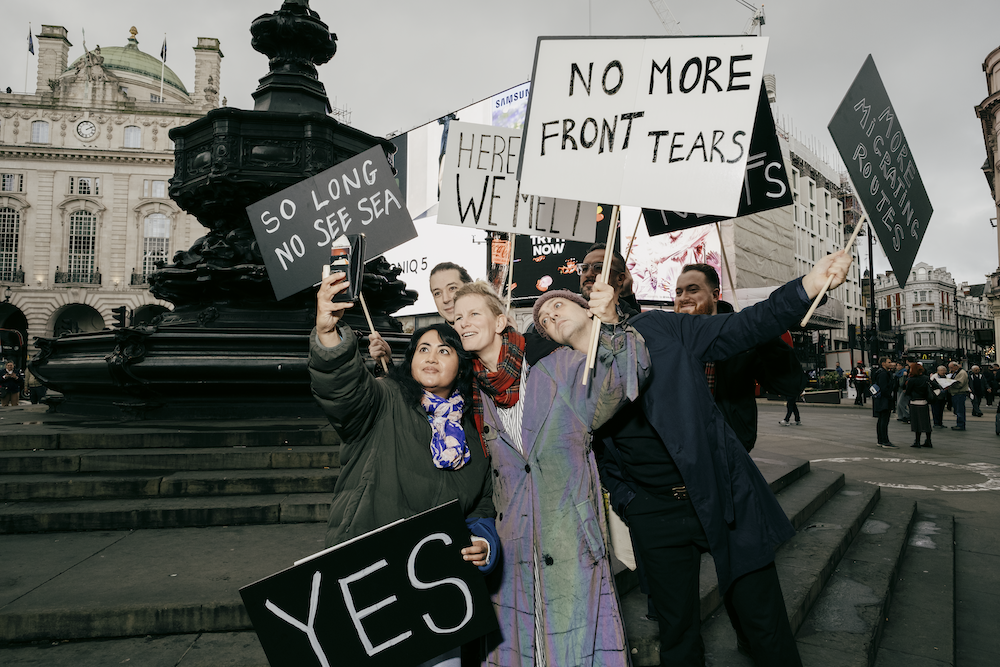 In 2023, we remember that hope is not something that is found far from horrors but in their midst. When Pandora opened the container that released the evils of the world, the one thing left inside, we're told, was elpis: hope. For hundreds of years scholars have questioned how we should understand this: is hope preserved for humanity inside the box, or imprisoned far from us? Why would hope have been trapped alongside greed, envy, and humanity's curses?
This year, we will search to find hope's face in the rubble of the past. Rebecca Solnit, whose works have chronicled the radical potential of hope, writes that today's catastrophes may indeed be fertile grounds for the belief that we can unburden ourselves from the weight of what he come before, hope, and begin to build new worlds:
"Horrible in itself, disaster is sometimes a door back into paradise, the paradise at least in which we are who we hope to be, do the work we desire, and are each our sister's and brother's keeper."