About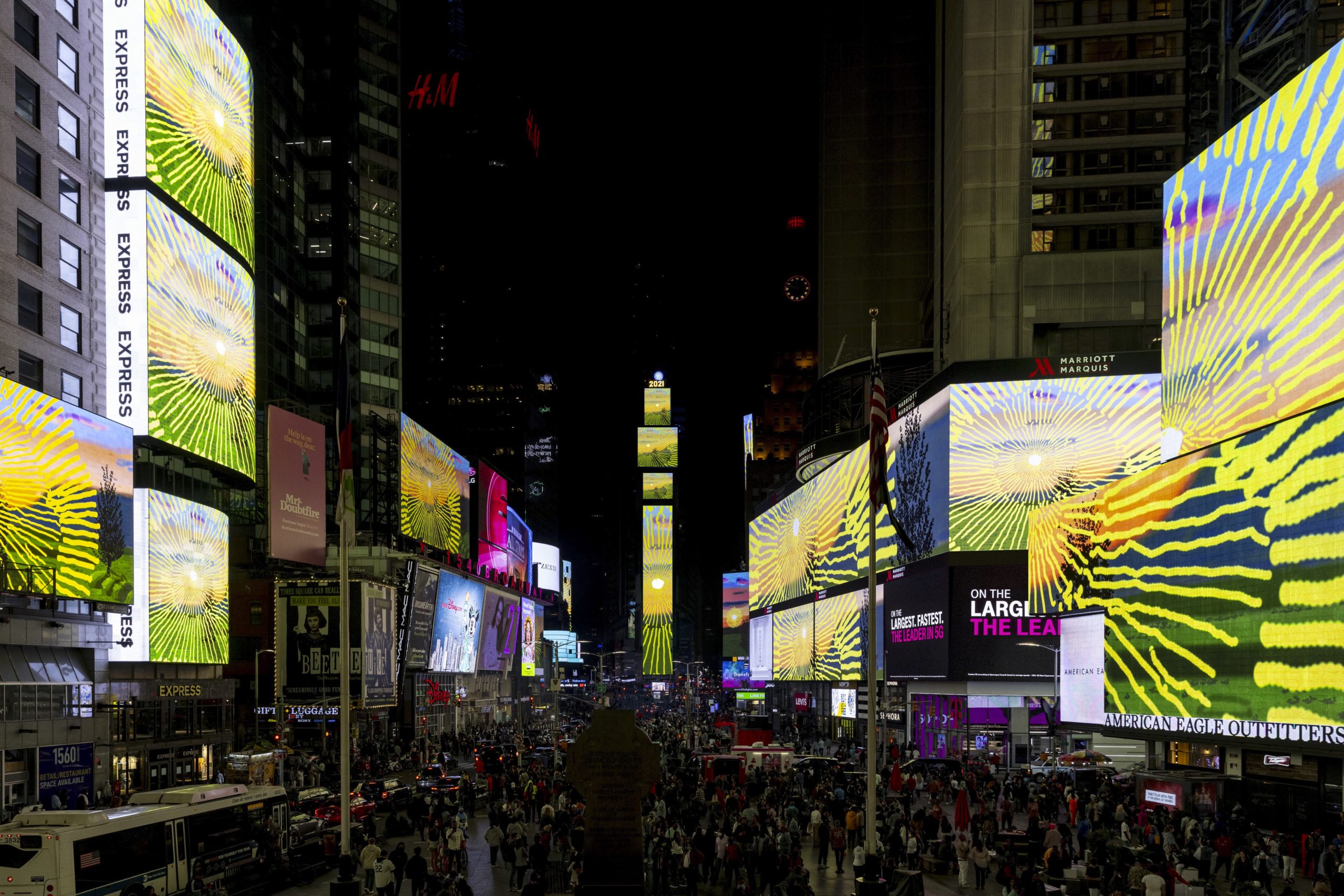 The Cultural Institute of Radical Contemporary Arts (CIRCA) is an art and culture platform with purpose.
We stop the clock on global billboards every evening at 20:22 (local time), and mobilise the world's greatest creative minds to broadcast unique works of art that consider our world circa now.
Each month, we sell limited edition prints by our exhibiting artists to generate funds for the #CIRCAECONOMY initiative – a circular model we designed to support our free public art programme and create life-changing opportunities for the creative community.
Our story began in October 2020, in the midst of a global pandemic, with a manifesto that challenged the concept of public art by pausing the adverts on London's iconic Piccadilly Lights for three minutes each evening. For 365 days since, 50 artists (and counting) have presented new and immediate responses to the NOW across a growing network of screens in London, Tokyo, Times Square, Milan, Melbourne, Dublin and Seoul – sparking a dialogue both online and in the public space.
"CIRCA is a beautiful if modest new model of its kind, allowing access through a normally commercial medium that has world wide reach, in order to give artists' visual thoughts a new unexpected platform, and whose financial profits can be ploughed back to enable further vital creative impulses to flourish."
Sir Norman Rosenthal, CIRCA Advisory Council Chairman
What started off as a simple idea to reimagine the potential of London's Piccadilly Lights has evolved into a global movement that is reconsidering the social impact that media spaces across the world can have when they are brought together and utilised with a common purpose beyond advertising.
Although the word is overused, it's this very purpose that defines CIRCA and drives the community we are building, forward. Our vision to invest in the future of art and culture united us with artists like Ai Weiwei who called for resistance in a series of 30 films from inside protest movements in Hong Kong and beyond; Tony Cokes who broadcast the final, devastating words spoken by Elijah McClain before his death at the hands of police; Vivienne Westwood who celebrated her 80th birthday by demanding, from behind the screen, that the world embraces nuclear disarmament; AA Bronson + General Idea who continue to destigmatize HIV/AIDS by turning the conversation viral; and Patti Smith whose prose projected a vital message of hope and unity around the world, as we entered a New Year without direction.
At a time when everything else paused, we considered what a new world could look like and moved culture forward. Since CIRCA first broadcast on Piccadilly Lights in October 2020, a new conception of freedom and imagination has begun to take hold, one that reminds us of our collective potential to remake the world we inhabit. Together, emerging and established voices are recentring both art and social change, not as the fringe activities of elites or radicals, but as roles essential to human life. CIRCA 2022 will comprise twelve acts of revolutionary imagination, each of which will express the freedom to build worlds.
"A year of collective self-creation. The year to become world-builders. A time for new dreams"