Jefferson Hack: Class of 2021
Written by Jefferson Hack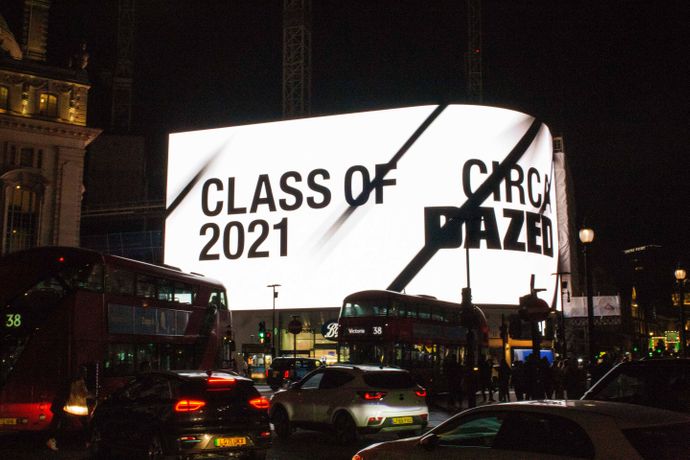 What does it mean to take over the biggest screens in the world and hijack some of the world's most valuable advertising real estate?
30 years ago, I co-founded Dazed & Confused magazine (now Dazed). On the cover of our first issue I wrote: "This is not a magazine, this is not a conspiracy to force opinion into the minds of stylish young people, a synthetic leisure culture is developing … " It was a statement of intent that has allowed Dazed to act as a platform for creative minds the world over to express subcultural ideas, challenge the status quo and confront prejudice. Don't put youth in a box and label them, don't underestimate them, and don't discount the power of creative thinking to effect political and social change; for the uninitiated these have been some of the platform's core tenets and over the decades have provided a two-fingered salute to the existing power structures. We took our cue from Malcolm McLaren and Vivienne Westwood's punk and post-punk attitude, fusing it with the birth of rave and the explosive creative renaissance in British youth culture in the 90s.
What Dazed has always done successfully is to represent the cutting edge of what's happening culturally right now. Just over a year ago I sent out an urgent call to support Britain's fashion industry, vocalising my fear that the Covid-19 pandemic could wipe out a generation of our country's young fashion designers. I also imagined the same would happen for an entire generation of young creatives' projects and dreams, so, prompted by an image that the art director Zak Kyes posted on Instagram, we launched the #CultureIsNotCancelled campaign on AnOthermag.com, utilising digital space to showcase postponed or altogether cancelled projects: fashion collections, art and photography exhibitions, films and more. While I feared that the pandemic would threaten a generation's spirit and spiritual identity, I was amazed by the incredible resilience, ingenuity and adaptability of so many creatives, who worked locally, or from their bedrooms, to create initiatives to support one another. They fundraised, took community action and brought forward new collective possibilities for sharing work and opportunity using that hashtag as well as their own.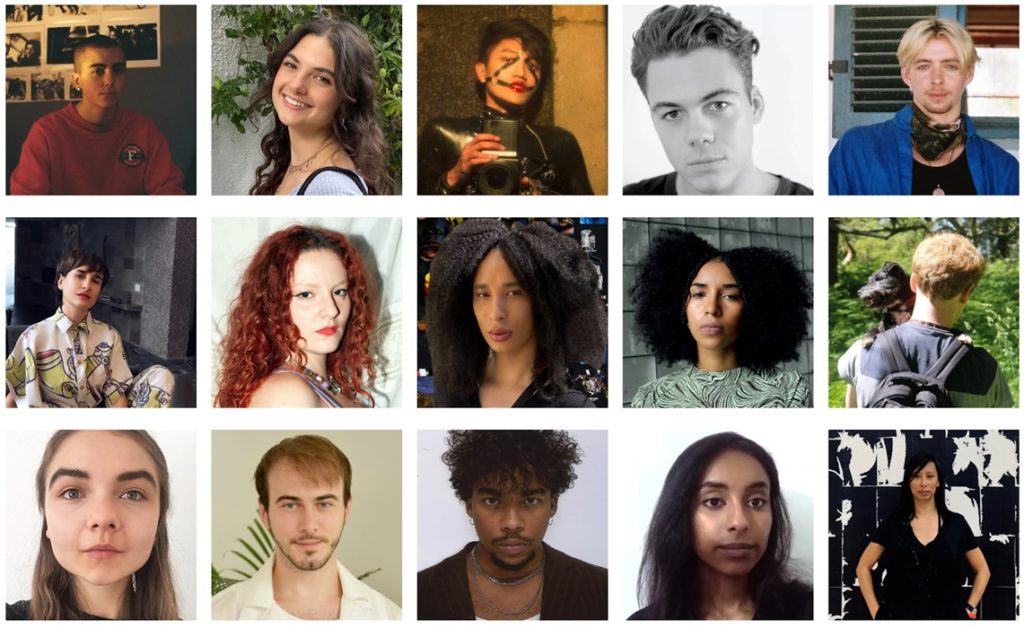 Now with a little hindsight, we can chart the pandemic as an accelerator for this change in consciousness, a profound spiritual shift in thinking and practice. We see it in the inauguration poem of Amanda Gorman, in the powerful transnational social movements that have sparked protest and resistance to racism, LGBTQ+ hate, climate denial, and the stigma around mental and physical health. We see it in how club culture, despite being shut down physically, managed to reinvent itself online, and we see it in the Turner Prize, with no single artist but four collectives of artists shortlisted, and in many other places besides.
What has evolved, I believe, is a new form of communion, one that can be defined as "the sharing or exchanging of intimate thoughts and feelings, especially on a mental or spiritual level." It's not evidenced in mainstream culture, in the corporate sphere of consumer culture, or even in most parts of social media.  But that doesn't mean it doesn't exist. I see it in the pages of Dazed as re-imagined by IB Kamara, in the poetry of Caleb Femi, in the casting of Sarah Gavron's film Rocks, in the Serpentine director Hans Ulrich Obrist's book Remember Nature: 140 Artists' Ideas for Planet Earth, in Shayne Oliver's Anonymous Club driving his Hood By Air fashion label, in the design of the spectacular creative courts in Canary Wharf by Yinka Ilori whose slogan "the power of togetherness keeps us alive" truly sums up this spirit.
Dazed has always pioneered the idea of hijacking mainstream culture, and with this aim in mind we partnered with CIRCA, to illuminate public places usually defined by advertising with the work of 30 artists for 30 days in September; each premiere a short video work on the world's largest public screens in Piccadilly Circus, as well as in Tokyo and Seoul inspired by the theme of Communion. For each of the artists this will be the largest-scale promotion of their work. These are red-hot talents, sending missives from the cutting edge of subcultures and broadcasting them across the globe. As a collective exquisite corpse, which unfolds  itself through screens that in reference to the pioneer of video art Nam June Paik, 'Wrap Around The World', it is in many ways a gesture of artistic solidarity and spiritual potential.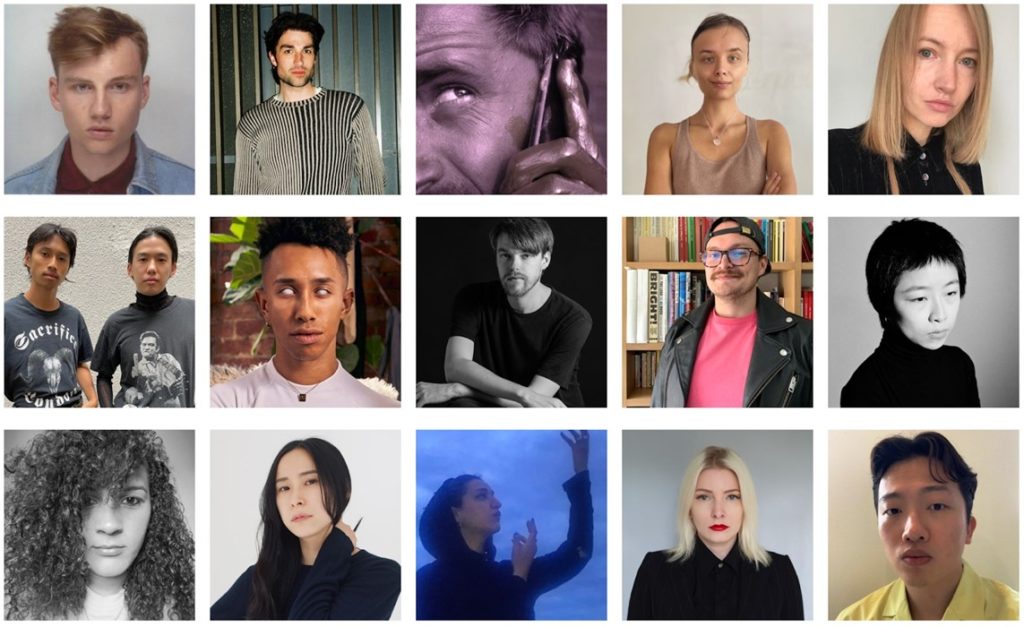 Some of my personal favourites are Alfie White's stop-motion photography of his local south London community shot during the different stages of lockdown, Danielle Brathwaite-Shirley's CGI animation about the Black trans experience, Joseph Wilson's poetic Drag Is My Ecstasy, Athena Vlachos documentation of Zambia's first social circus group, Canadian Miles Greenberg's powerful performance set pieces exploring transformation, and Brazilian artist Gabriel Masson's trippy, almost childlike world of animated characters, an expression of their personal digital utopia
It's impossible not to feel altered, moved, transformed somehow by this visual kaleidoscope of 30 films. What they represent is collective as well as individual possibilities for new cultural conversations to take hold. I want to thank multi-disciplinary artist Angel Rose for inspiring the theme 'Communion' for our call out for submissions and all of our jury members who found the time to watch all of the 2,000 films and cast a vote for the future. To have Marina Abramović whose works such as the infamous 'The Artist is Present' are such an investigation into the processes of communion to select the overall finalists and winner could not be more apt.
Never has there been a harder time in recent memory for younger artists to work, get support, be seen and be able to physically practice, so I am very proud that together with CIRCA we are able to give the Class of 2021 this incredible opportunity of winning £30,000, funds which has been generated by the #CIRCAECONOMY initiative via the sale of £100 prints by artists including Cauleen Smith and David Hockney.
Now, as we are slowly adapting to a new post-pandemic reality, I didn't want to write another open-letter but instead inspire others that own cultural and media spaces, even myself, to consider handing over more of it to support the next generation and help raise vital financing for the arts through more artist-focused initiatives such as the #CIRCAECONOMY. If you have a couple of minutes to spare this month, give it over to viewing one or more of these films from 30 trailblazing artists, or subscribe to the Circa Economy, you never know, this could be your moment to commune.
---
Jefferson Hack is a Curator, Creative Director and co-founder of Dazed Media, an independent media company that produces stories across its print, digital and video brands. The company's portfolio includes fashion bi-annuals Another Magazine and Another Man; bi-monthly youth fashion and culture magazine Dazed, and websites Anothermag.com, Dazeddigital.com, Dazedbeauty.com and Anothermanmag.com in addition to the creative wing Dazed Studio. Hack, who previously served as Editor of these titles, is also co-founder of global video channel Nowness.