Us 3: A Poem For Patti Smith Written by Kai-Isaiah Jamal & Rene Matić
Written by Kai-Isaiah Jamal & Rene Matić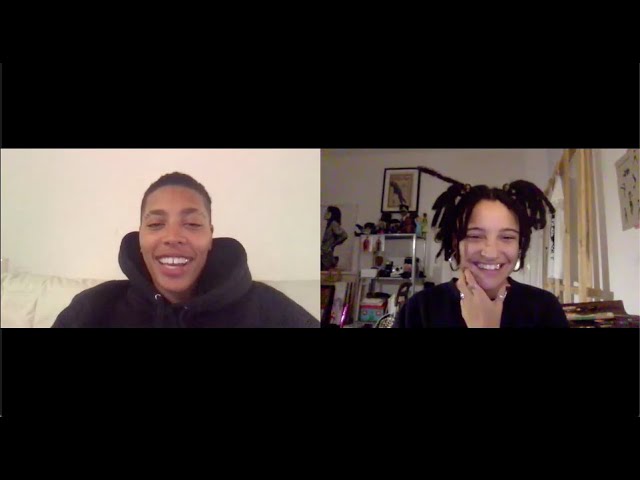 The two South London-raised artists, spoken word poets and 'chosen' siblings Rene Matić and Kai-Isaiah Jamal came together before the end of 2020 to write four letters to each other entitled 'Us 3'. These poetic correspondences were written in response to Patti Smith's poetry and her new CIRCA commission 'A New Year' for January 2021. 
Kai,
I dreamed of freedom like Patti.
like we knew it was good
freedom
Freedom like calm like she said freedom like freedom like no fear like fist in
the air freedom
like success that comes from doing it like
freedom of space
space to work space to love like fruit like freedom to not dream it but be it freedom
like being understood like making sense like this is my dance space freedom
sweet freedom
endless materials freedom like roof tops like poets and paint like freedom
freedom like listening and being listened to
like freedom as desire as writing and thought and being alone and being with her and being with freedom
like rhythm and my hips and yours and strong hands freedom
a vase of freedom a glass of freedom a shot of freedom
like dirty like just as you want it as you feel it freedom like your bedroom with the door shut and our living room with
the window open
freedom
like before we knew it was white
disgusting
freedom
deserving freedom
delicate freedom
freedom like dub like blue beat like lovers rock rock steady punk rock rock and roll freedom like obviously
Ascending
like she says
and obviously running running without lungs like lungs don't exist so we could just run freedom
and chain smoke freedom
and sit and rest and obviously birds and obviously flying and obviously balloons but also standing and stillness and
sleeping
and everybody freedom and nobody freedom and no body
beyond body beyond and
breaking through to the other side and the other side and the other side and the other side and the other side and the
other side and
I've got other sides freedom
No capital letters no countries no flags
no gods no mothers or whatever your tattoo says
but absolutely mothers
loving mothers
and maybe even gods
gods as lovers as fingers as gods
build ups and crescendo's and
free money freedom awake in the night freedom
no years no minutes no seconds freedom no gender freedom
steel toe capped boots and knuckle dusters and knives in pockets freedom
no meds freedom
no trauma
freedom
they can't hurt you now can't hurt you now can't hurt you now can't hurt you now freedom
no truths
no traitors
freedom
plentiful, like she says and she says it twice freedom
formless freedom
falling failing flailing freedom
feel free to stop me freedom
Kai freedom
sky freedom
my freedom
bye freedom
hi freedom
high freedom
why freedom
because is it a lie, freedom?
'baffled silence' freedom Patti?
Patti?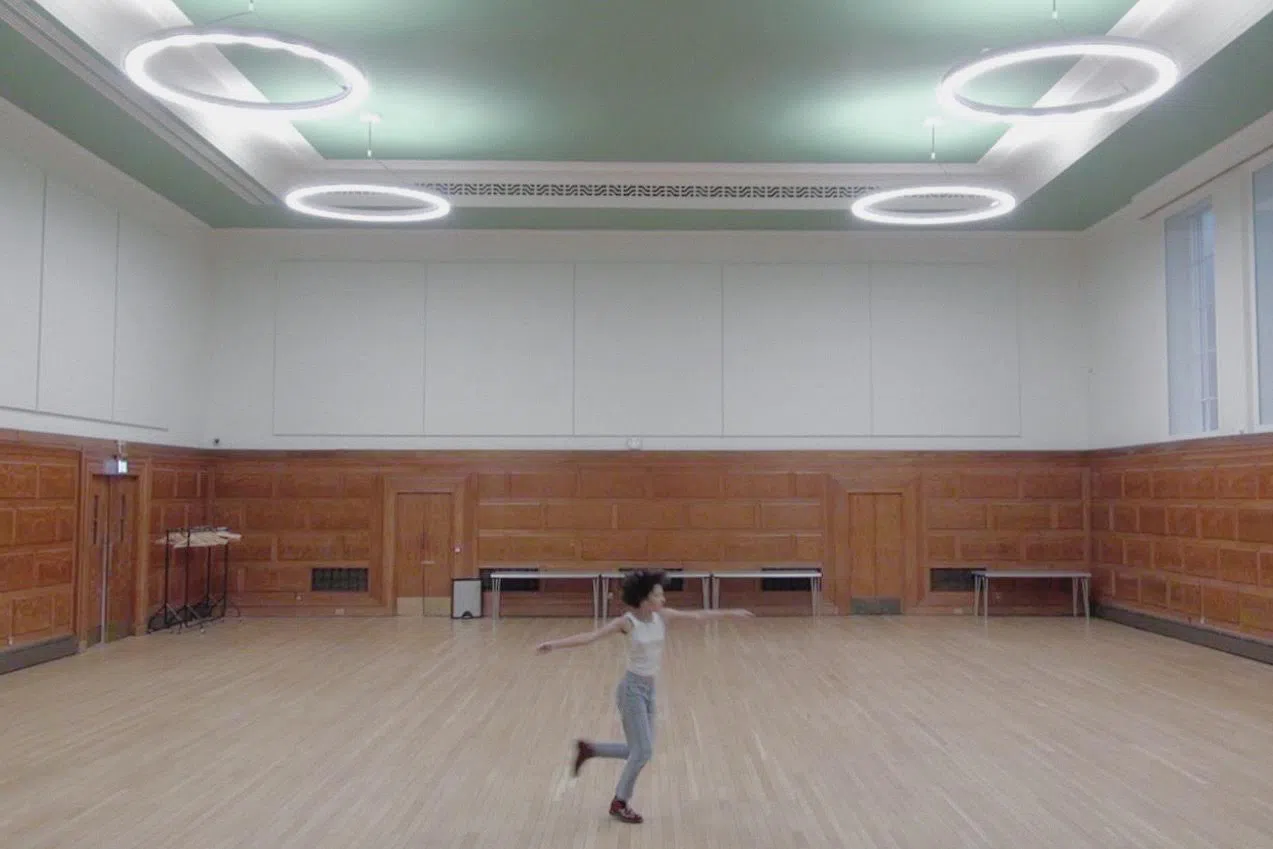 Oh teeny one.
I believe I should have answers as a sibling, in the same duty I should have words as a poet.
But my whole life I've known the vastness of nothing. How sometimes to be nameless and numberless and motherless, thus to belong to nothing that knows your name or the scent of what it was before. Is the only way to be free.
How sometimes that does encompass all of the words
that do not belong to our tongue yet.
Freedom, do be what it be.
Anything can be synonym for it
If you believe in all of the words enough —
Especially the ones that do not belong to your tongue yet.
That are breach and trying to be birthed or waiting to be born.
And if it is the right to write the wrong words,
Then freedom is all of the things you are shouting and also the whisper of gaps between.
Freedom is whatever escapes from the gap in my teeth
In my first or final breath.
Freedom is my breath and how it does not ask to be. To be.
Freedom is us. Us just being kids, being just kids and kids forever.
Because freedom is forever which means it might not be here.
Might need to be somewhere a little more eternal.
Where a son I can be the boy the beast and the butterfly.
But that's cool baby, that's okay because freedom is today.
And also tomorrow and also as long as our souls keep living.
How long a soul been in a body?
How many bodies has it been in before it's been in ours?
How many parts of souls belong to us that are not our own?
I wonder if my soul has ever lived inside your body.
I am sure it has because freedom is comfortable. I feel comfortable least but most with you.
When we are talking about a woman that lives in both of our souls
And her own — all at the same time.
Makes you think of a holy trinity. 3 always feels more like freedom. Unless it's 3 the mandem.
2 is just too tied and tethered and ankles make me nervous
Like freedom is the geography of your body
But only sometimes.
Remember when I was gonna move the mountains?
Freedom is the knife being in the other hand.
Freedom is the knives in pockets
Becoming flowers.
Freedom is the knives in pockets
Becoming flowers.
Freedom is everything being a poem
everything being something else.
fists becoming knives becoming flowers becoming cocks freedom is believing nothing of it at all.
But trusting you.
and trusting Patti.
and trusting that my liberation
is in your little legs
And my long little legs.
And look I'm running
And not away.
And look we are running
Look we are jumping and dancing toward's the sound.
I'll meet you both there. We'll taste it I promise.
The vinyl hysterically screams.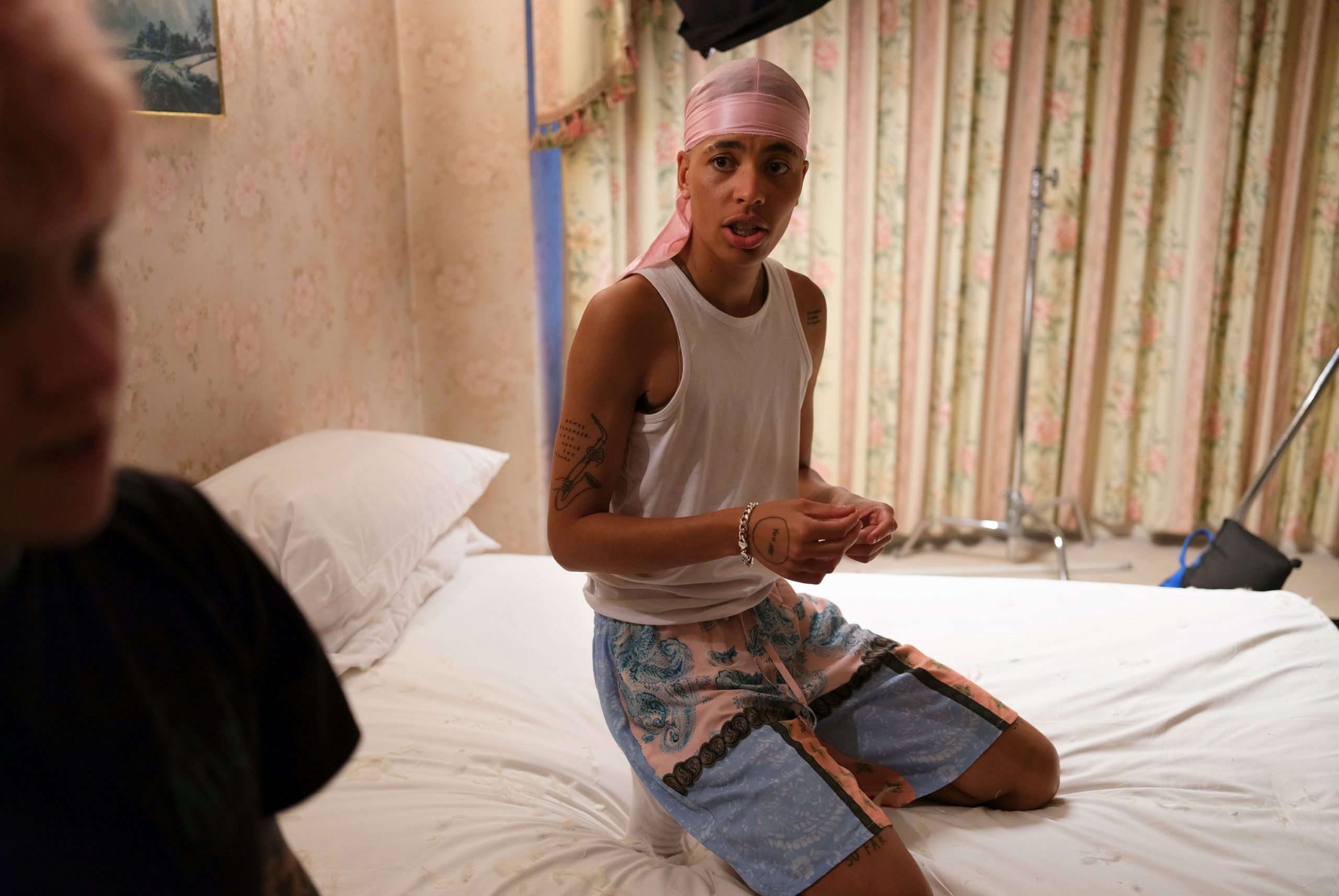 my just kid kai,
thank you for getting back
i don't have gaps between my teeth,
i used to though,
maybe
i gave all the gaps to my dad.
but that is for another day
another year
'unblemished by clouds'
we write so much like her, enit?
maybe tonight i'll dress like her, enit?
white shirt black tie
kai
perhaps that is all a soul is is
similarity familiarity freedom
family
have you ever bought a record from a charity shop and found the previous owners name on the sleeve? i like that
that is a body that's been
there is someone else's name on my 'easter' album. there was someone else's name on you for a while
likkle freedom
vissi d'arte, vissi d'amore freedom
rimbaud said something about us all once
'a thousand dreams within me softly burn'
like chidera's rose petal joints
like paris is burning
like
when silver spoons aren't there at least knives are
or fists
or flowers
or freedom
it was edgar allen poe that said
'and all i loved
i loved alone'
and this is patti for me
for you
when we've been lonely
and oh god
we are so often lonely
and when we are lonely
we look for things to love
and so we find our 3
3 always feels more like freedom
It's funny you mention our legs because you look so much like legs to me every part of you has the ability to move
freedom
so let's move
like we moved that day so separately so together
i think i was 17 or something
field day
freedom
2015 freedom
2021 freedom
happy new year baby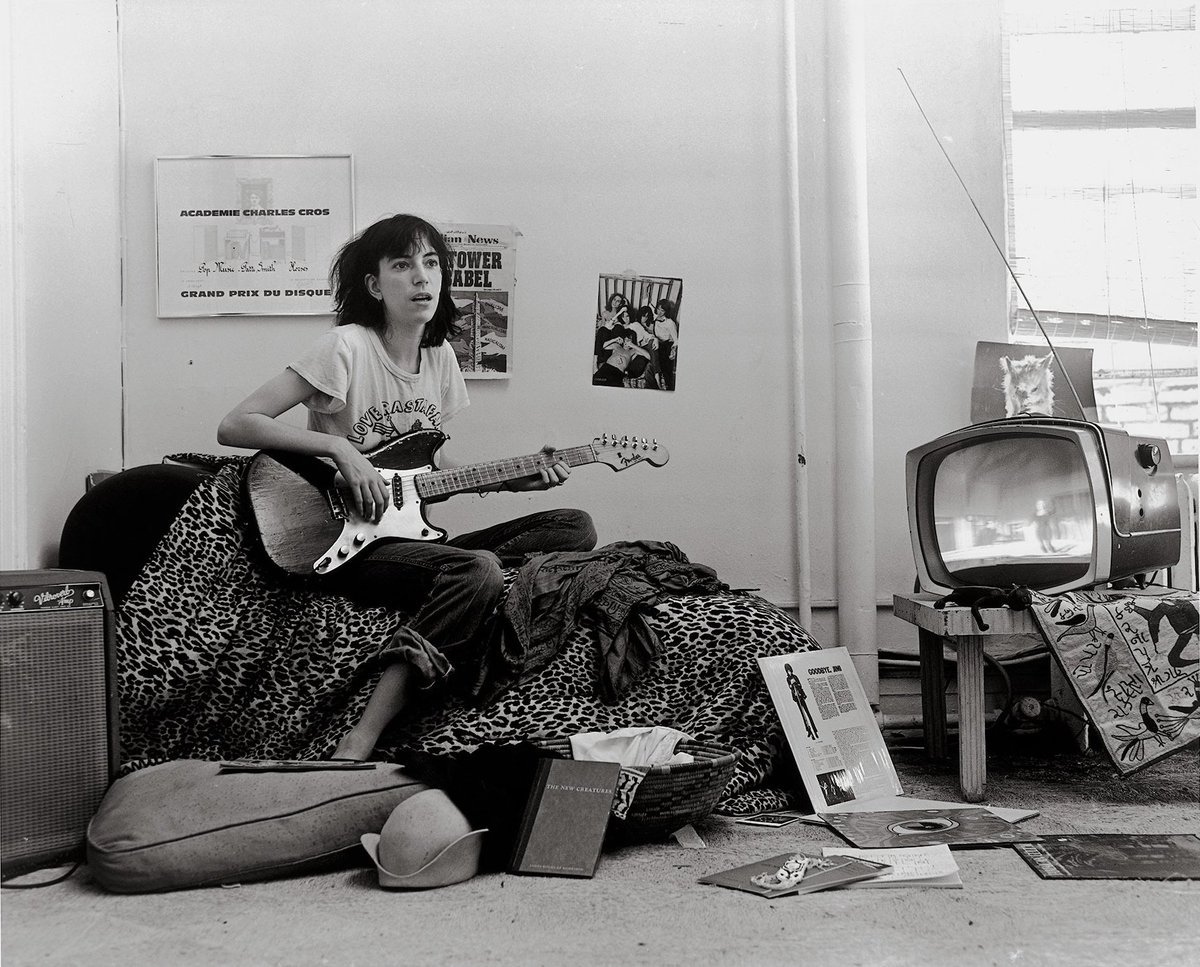 Even when your ears aren't listening,
Your body is.
I told Maggie the other day, whilst you were in the bath
that I love being called a kid or kiddo.
Makes me feel like I belong there
[right there]
in someone's mouth.
Even if they don't have a gap like mine.
Being called home.
That's all I ever write about init?
[home]
Making it or shaping it or breaking it or ruining it or reclaiming it or not having it or coming to yours and taking up some space.
I keep all my bags half-packed like i'm going somewhere
Everything in piles ready to throw in cases —
Always.
I am always packing a bag. I am always in preparation for what is to come.
I am already fist up, tenderly at times.
Isn't freedom just unpacking your bags?
For ever.
For forever
or some time that feels a little like it.
I have. I also write notes in most records, in hope that one day someone will find it.
Maybe then I have always been writing for you, unknowingly but earnestly.
All in preparation for this.
Us
The holy trinity standing in Victoria park
2k15.
I had enough time to drop my backpack
Into Jem's tree house that day.
And all I had was the money in my pocket,
the tobacco at the bottom of the dark green pouch
and a hand loosely in mine.
And there was even less in the backpack
nothing to unpack, really no purpose.
Which felt so fitting. I was carrying a lot of dead weight that summer.
But I went freely into it;
Owning nothing.
Owned by nothing,
with a backwards bruised heart.
Patti says
'i don't do nothing perfect'
'i only fuck up perfect'
on stage
And I know what it is to be home.
Red stripe in black hand.
Surrounded by so much white.
But compromised no green below my feet. Stood my ground to see.
Because if anyone does black and white
It's Patti right?
And Robert.
And white shirts.
And black ties.
And dark rooms.
And me and you Rene.
Im gonna write
'Baby Rudeboy' on my Horses cover
Blood is just permanent ink. You my blood.
Freedom is marking what's ours.
I would have always found you. We have always been an arm stretch away. Two sides of a stage.
Le monde est à nous.
We know who said it best:
"Where does it all lead? What will become of us? These were our young questions, and young answers were revealed. It leads to each other. We become ourselves."
---
Kai-Isaiah Jamal is a poet, whose work explores learning and unlearning, identity and the often unspoken. Their voice carries power: to move, affirm, comfort, question, call to action. They are a model and public figure, navigating both spaces in a Black, trans, politicised body. They are a visibility activist.
Rene Matić is an artist, writer and poet based in London. Their work brings together themes of post-blackness, glitch feminism and subcultural theory in a meeting place they describe as rude(ness) – to interrupt and exist in/between. Matić takes their departure point from dance and music movements such as Northern soul, Ska and 2-Tone, using them as sites to queer and re-imagine the intimacies between West Indian and white working-class culture in Britain.