Press Release: Anne Imhof, #YOUTH24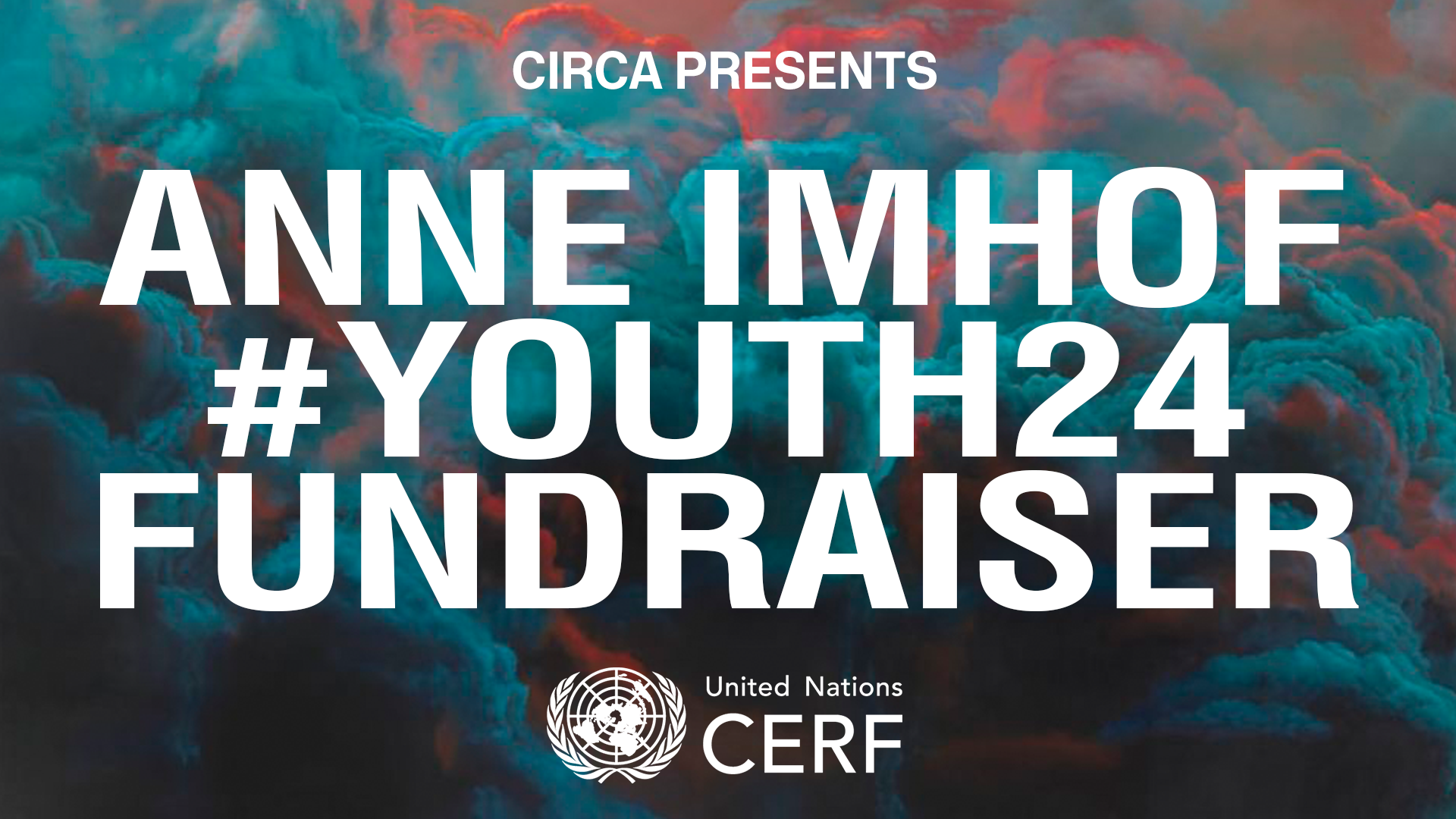 Press Release
#YOUTH24: CIRCA PRESENTS ANNE IMHOF 24-HR PRINT FUNDRAISER FOR UKRAINE
(Piccadilly Circus, London) 21 February, CIRCA 20:23 ➳ With the global presentation of YOUTH marking one year since Russia's 24 February invasion of Ukraine, CIRCA collaborates with Anne Imhof to present #YOUTH24 – a 24-hour print fundraiser aiding youth and the countless others affected by the ongoing war in Ukraine. Taking place on Friday, 24 February 2023, proceeds from this time-limited release will be donated to the United Nations CERF and Ukraine Humanitarian Fund.
Imhof, an artist who draws on cultural history, from Greek mythology to underground culture, whilst examining the dynamics of power, notes:  ➳ "I hope this work will continue to move people and raise questions like what if freedom, hope and peace are possible? What if we start believing in it, because we all wish for it, and need it so bad? I hope the funds generated with CIRCA enable the United Nations CERF to provide aid and support to those in Ukraine. And I hope too, that this war ends soon. Thank you so much to everyone for your support."
A recurring motif in Imhof's paintings, billowing technicolor clouds creates a multilayered, three-dimensional effect that is translated into print form with four separate colour screens. The artist will hand-sign and personalise each lithograph print in the fundraiser edition with a hand-painted detail that is unique to each print. Coinciding with the one year anniversary of the Russian invasion of Ukraine, the 24-hour fundraiser launches on CIRCA.ART/YOUTH after an extended presentation of YOUTH on London's iconic Piccadilly Lights, Friday 24 February at 20:23. Discover more here.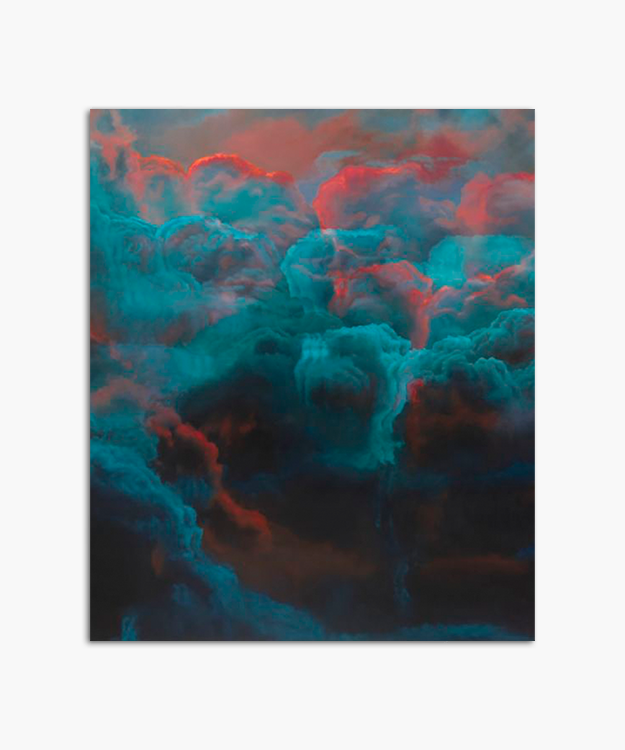 Limited Edition of 24 Unique Prints
Hand-signed and embellished with hand-painted details
4-layer lithographic print on Somerset paper
700mm x 840mm
(Unframed)
£6,500 excl. VAT

Lisa Doughten, Director, Humanitarian Financing and Resource Mobilization at the UN Office for the Coordination of Humanitarian Affairs, notes ➳ "We are thrilled to collaborate with the CIRCA team and the passionate and diverse artists they represent. Thank you to Anne Imhof for supporting youth in conflict areas such as Ukraine through CERF. They need and deserve our solidarity and hope."
YOUTH was initially intended to be shown at the Garage Museum, Moscow, but was cancelled due to the start of the Russian-Ukraine war on 24 February 2022. Set in Moscow, YOUTH presents a group of horses running and communing together in an open field covered in freshly fallen snow. They seem to nurture one another, moving beautifully and freely through the natural environment to the baroque strains of J. S. Bach's St. Matthew Passion. ​​As day moves slowly into night, the film reveals the site to be an urban one, a historical social housing development located at the city's edge. Severnoye Chertanovo, which was built in the late 1960s, was developed as an experiment in mass housing after the Stalinist era. Humans are absent from the film, which touches on ideas of space, displacement and disorientation.
CIRCA 20:23 presents YOUTH by Anne Imhof coincides with the largest presentation of the artist's work in the United States to date and her first solo exhibition in Los Angeles at Sprüth Magers, on view until 6 May 2023. 
Josef O'Connor, Founder and Artistic Director, CIRCA notes ➳ "Anne Imhof has this rare ability to create works of art that reflect the hopes and troubles of our times. Coinciding with this one-year anniversary of the Russia-Ukraine war on 24 February 2023, CIRCA is honoured to collaborate with Imhof to launch #YOUTH24 – a 24-hour print fundraiser, raising vital funds for our friends, United Nations CERF, supporting youth affected by this unjustifiable and inhumane war in Ukraine."
NOTES TO EDITORS
YOUTH BY ANNE IMHOF, 3 – 28 FEBRUARY, CIRCA 20:23
 20:23 GMT ➳ London, Piccadilly Lights
20:23 HKT ➳ Hong Kong, CVISION – SOGO
20:23 CET ➳ Berlin, Limes, Kurfürstendamm
20:23 EST ➳ New York, Times Square,  EssilorLuxottica (3-15 February)
20:23 CET ➳ Milan, Cadorna Square, EssilorLuxottica
20:23 KST ➳ Seoul, COEX K-Pop Square
20:23 PST ➳ Los Angeles, Pendry W Hollywood (14-19 February)
Hourly PST ➳ Los Angeles, Marriott Live, StandardVision
Hourly JST ➳ Tokyo, Shibuya Crossing (6-12 February)
CIRCA MAP OF GLOBAL SCREENINGS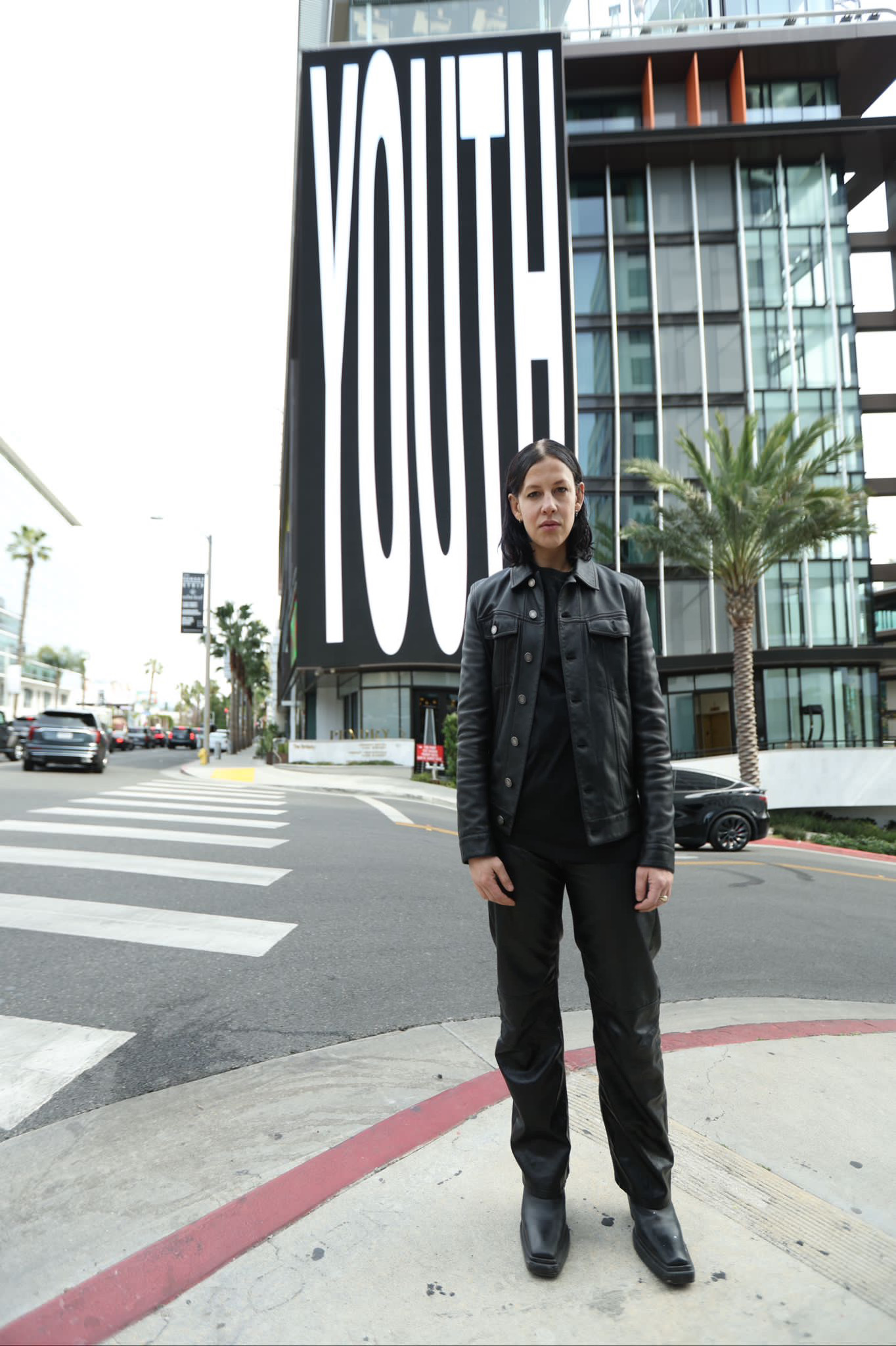 ABOUT ANNE IMHOF
Anne Imhof (born 1978, Gießen) lives and works in Berlin and New York. Her paintings, sculptures, and performances have been shown internationally since 2012. Imhof's work has been the subject of monographic exhibitions at Tate Modern, London (2019), The Art Institute of Chicago (2019), the German Pavilion at the 57th International Art Exhibition – La Biennale di Venezia (2017), Hamburger Bahnhof, Berlin (2016), Kunsthalle Basel (2016), MoMA PS1, New York (2015), Carré d'Art – Musée d'Art Contemporain de Nîmes (2014), and Portikus, Frankfurt am Main (2013). She represented Germany at the 2017 Venice Biennale, where she was awarded the Golden Lion for Best National Participation and won the Absolut Art Award (2017) and the Preis der Nationalgalerie (2015). Imhof co-writes the music for her performance pieces, including Angst, Faust (both together with Franziska Aigner, Billy Bultheel, and Eliza Douglas) and Sex (together with Bultheel, Douglas, and Ville Haimala). In 2017, Galerie Buchholz released her debut single, Brand New Gods. Her debut album, Faust, was released by PAN in 2019. (www.anneimhof.com)
ABOUT THE UNITED NATIONS CERF
CERF is a fund for all and by all, managed by the UN Office for the Coordination of Humanitarian Affairs (UNOCHA). It is one of the fastest ways to get urgent aid to the world's most vulnerable people whenever and wherever a crisis hits. From the global COVID-19 crisis to ongoing crises in places like Ukraine and Yemen, to the earthquake in Haiti and cyclones in Mozambique, CERF was there – impartially, efficiently and immediately.
CERF pools contributions from across the globe into a single fund and allocates money quickly and at the most critical phases of an emergency.
Your contribution will help to save lives and reach the millions of people trapped in disasters and conflict by providing them with urgently needed food, water, health care and much more. (www.cerf.un.org)
ABOUT CIRCA
The Cultural Institute of Radical Contemporary Arts (CIRCA) is a digital art and culture platform with a purpose. Every evening at 20:23, CIRCA stops the clock across a global network of public screens and mobilises the world's greatest creative minds to broadcast unique works of art that consider our world, circa now. Driven by purpose, funds generated from artist print sales enable the #CIRCAECONOMY – a circular model that supports the CIRCA free public art programme whilst also creating life-changing opportunities for a global creative community. Since launching in October 2020 on London's Piccadilly Lights, CIRCA has distributed over £500,000 in cash grants, scholarships and donations.

Previous CIRCA commissioned artists include Ai Weiwei, Cauleen Smith, Eddie Peake, Anne Imhof, Patti Smith, Tony Cokes, Emma Talbot, Vivienne Westwood, Yoko Ono, Marina Abramović, James Barnor, David Hockney, Cassandra Press, Shirin Neshat, Dalai Lama and more. (www.circa.art)
SUPPORTERS
CIRCA has been made possible by Landsec, landlord of Piccadilly Lights. This February, we are especially grateful to our global screening partners Sogo Hong Kong, Limes OOH, EssilorLuxottica, Neo Shibuya TV, StandardVision, Pendry Hotel West Hollywood and Marriott for their combined and global support of our free public art programme. 
CIRCA would especially like to thank Anne Imhof and her studio, Sprüth Magers and the United Nations CERF for their continued trust and unparalleled support of this fundraiser.
SOCIAL MEDIA
Instagram ➳ @anne_imhof | @circa.art | @un_ocha
Twitter ➳ @circa__art
Facebook ➳ @circa.art.fb
#YOUTH24
#ANNEIMHOF
#CIRCA2023
PRESS
To view the film, click here.
To download the media pack, click here.
For press enquiries, please contact: press@circa.art