Dalai Lama: The Tibet Hope Centre
Written By Amah-Rose Abrams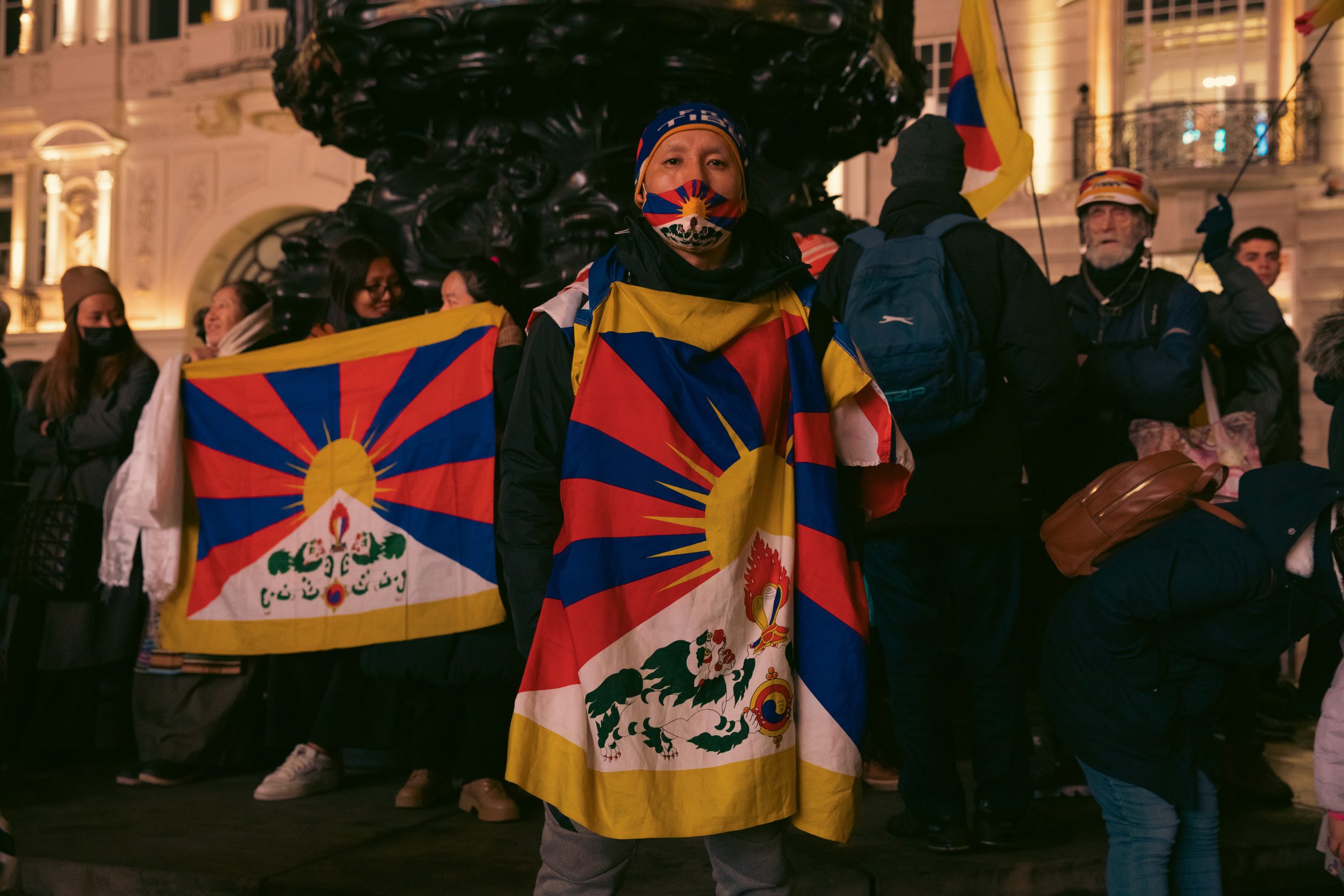 While His Holiness the 14th Dalai Lama's The Art of Hope is screening across CIRCA's global network of screens, 20% of His Holiness's #CIRCAECONOMY print will be donated to the Tibet Hope Centre in Dharamshala, India: home of the Dalai Lama and the Tibetan Government in exile. Writer Amah-Rose Abrams spoke with the centre's director, Damdul Topden, on the origins of the CIRCA 20:23 commission, their work within the Tibetan diaspora, migration stories and his belief in hope.  
Amah-Rose Abrams: There is so much that is unique and surprising about this collaboration between CIRCA and the Tibet Hope Centre. How did it come to be?
Damdul Topden: In November 2022, we organised an educational programme for a group of students from Denmark. One of the sessions in that one-month programme was a group audience with His Holiness the Dalai Lama. Video footage taken at that session went viral. Josef from CIRCA saw it on Instagram and contacted me, and we started to discuss the idea of this screening; a message by His Holiness the Dalai Lama shown on CIRCA's screens around the world, and I really liked the idea.
ARA: I know His Holiness has made broadcasts in the past, but this is something unprecedented. I also think that people are looking for paths forward in the wake of everything that has been happening in the world since 2020 and continues to unfold.
DT:  We hope so. And this is the first screening of a message from His Holiness of this kind. His Holiness has appeared via many media, but this is a different approach.
ARA: For those who may not be aware of the situation with Tibet and the Tibetan diaspora, why is the Tibet Hope Centre, and the home of His Holiness the Dalai Lama, miles away from Tibet in Dharamshala, India?
DT: It is the heart of our Tibetan exile community. We have so many challenges in a political form, a social sense and in terms of economy and livelihood. In addition to this, we are dealing with emotional and cultural upheaval, and we have so many challenges. We, as a community and diaspora, have many NGOs, and non-governmental organisations, of which the Tibet Hope Centre is one of them. 

We believe that it is very important to connect with people from all over the world, to connect with other communities and people from other cultural backgrounds through cultural exchange and educational programmes. When we connect with students, university students, that is one of the best kinds of investment from our side because today's university students are our future leaders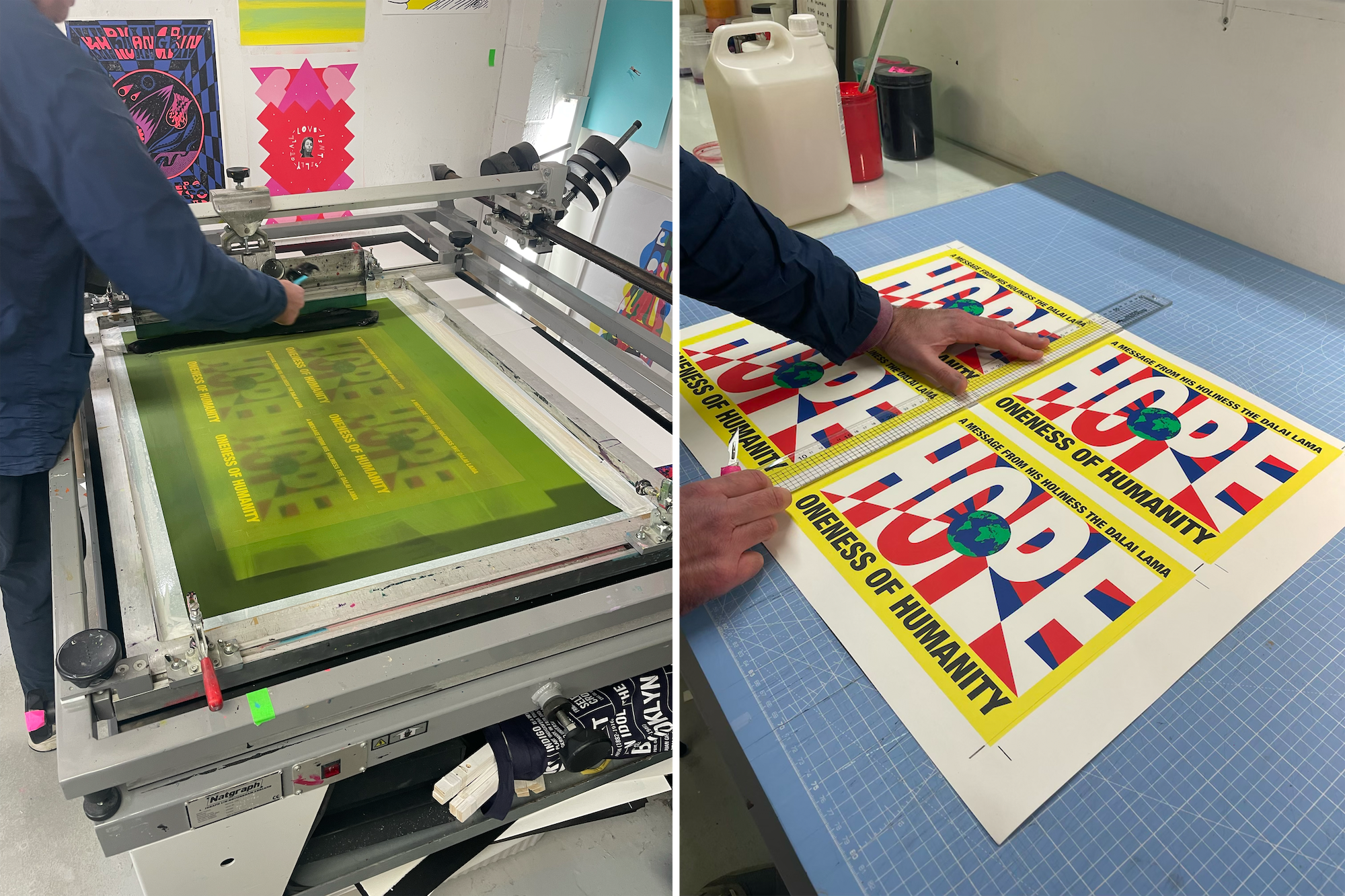 ARA:  The work you do also connects with the Tibetan diaspora. How do you combine this with the work you do in Dharamshala?
DT: There are many programmes and many ways in which they benefit the diaspora. One example is the interactive sessions we organise between international student groups and groups of Tibetan students, giving them the opportunity to share ideas and experiences with one another and perhaps become friends. Many of the Tibetan students were born in Tibet or grew up there until the age of 11 or 12. Unable to bear the restrictions and repression from the Chinese Government, they somehow managed to escape to India and got to Dharamshala.
They are now living a completely different life. They are separated from their parents and their relatives; they have left their homes behind and in some cases, walked across the Himalayas. All these stories are really painful and emotional. They come with hope and a dream. On arriving here in Dharamshala, they have their first opportunity to have an audience with His Holiness, the Dalai Lama, and then here, for the first time, they hear about something called Human Rights, democracy, open education, access to the international media and the right to express their views, thoughts and ideologies. When they have been exposed to these values for the first time, they then realise how they have been living in Tibet.
In these interactive sessions, the Western students tell the stories of their communities, and the Tibetan students do the same; it benefits all of them.
ARA: It seems these practices of interaction and cultural exchange are at the core of what you do, would you agree?
DT: We collaborate with schools, universities, organisations and some individuals. We are working along those lines and things are developing and growing slowly. COVID hit us badly… It hit everybody. But yes, things like His Holiness the Dalai Lama's CIRCA commission helps us grow…. The Hope Centre has some hope!
ARA: This project with CIRCA is quite different to what you usually do. What has the experience been like?
DT: I'm happy and proud to work with CIRCA and engage with their audience. I'm hopeful that more people will approach us for more collaborative work, which would benefit both sides. I'm new to this kind of film, but my first impression is that it's really nice… Really nice! So many people will see it, and they will get a solid message. One word. Hope.
---
For further information on the work of the Tibet Hope Centre and via their Facebook page.
Amah-Rose Abrams is an arts and culture journalist based in London who has contributed to The Art Newspaper, Artnet, Harper's Bazaar Art, Dazed and Confused and T Magazine at the NYT.