April Lin 林森
April Lin 林森, born in Stockholm, is an artist-filmmaker investigating image-making as a site for the construction, sustenance and dissemination of co-existent yet conflicting truths. They dream & explore & critique & fret & catastrophise & imagine & play with the potentials that the moving image holds – for a collective remembering of forgotten pasts, for a critical examination of normalised presents and for a visualising of freer futures as imagined from the periphery. Their films have been shown at the Victoria and Albert Museum, Camden Arts Centre and Beijing International Short Film Festival among others.
SCROLL DOWN TO VOTE OR FOLLOW APRIL LIN 林森 ON INSTAGRAM
Q: HOW IS YOUR PROJECT TIED TO THE CIRCA X DAZED CLASS OF 2022 THEME OF 'A FUTURE WORLD' ?
This submission is an edited excerpt from my feature-length work (Tending) (to) (Ta), in which the character Ta introduces themselves to the viewer, an infinite cosmic entity who exists across universes and is present in all beings and matter. Their conceptualisation grounds itself in 'tā', the monosyllabic sound which in Mandarin Chinese encompasses all third person pronouns: 他 (third person male), 她 (third person female), and 它 (more-than-human lifeforms and objects). As these multiple genders and modes of being are all pronounced 'tā', the word 'ta' has in recent years been reconfigured and adopted as a gender neutral pronoun in colloquial contexts in Mainland China, in queer spaces and beyond. For me, this simple sound "Ta" encompasses the potentialities of rethinking identity and the coexistence of life forms. It represents a world where subjecthood is recognised as fundamentally ever-changing, porous and codependent, where togetherness is built upon a sense of criticality.
Q: WHAT WOULD YOU CREATE WITH THE £30,000 CIRCA PRIZE?
I would create a speculative documentary film based on my research into my ancestral lineage. This would involve travelling to Southeastern China, 3D scanning my ancestral shrines, villages, and documents. I would work with a local digital artist to collaborate with my still-living family members, who via Motion Capture suits would figure as characters in the film. I would also figure in the film as an avatarised version of myself. In the film, I would like to tell the stories that have been erased: during my matrilineal Hakka lineage's continued displacement throughout the country, during the Cultural Revolution, during the recent rise of the Chinese Dream. I want to open up a space for myself and fellow diasporics around the world to engage with what it means to inherit something, to come from somewhere, to tend to one's histories. This film is a space to remember, to criticise, and to dream. To screen it in such close proximity to Chinatown would be an honour.
Q: WHAT DOES A FUTURE WORLD LOOK LIKE TO YOU?
My Future World is one in which human society has finally recognised their inextricable interdependence with the more-than-human realm – so that language, technology, and political systems not only reflect but also nurture this reciprocal relationship.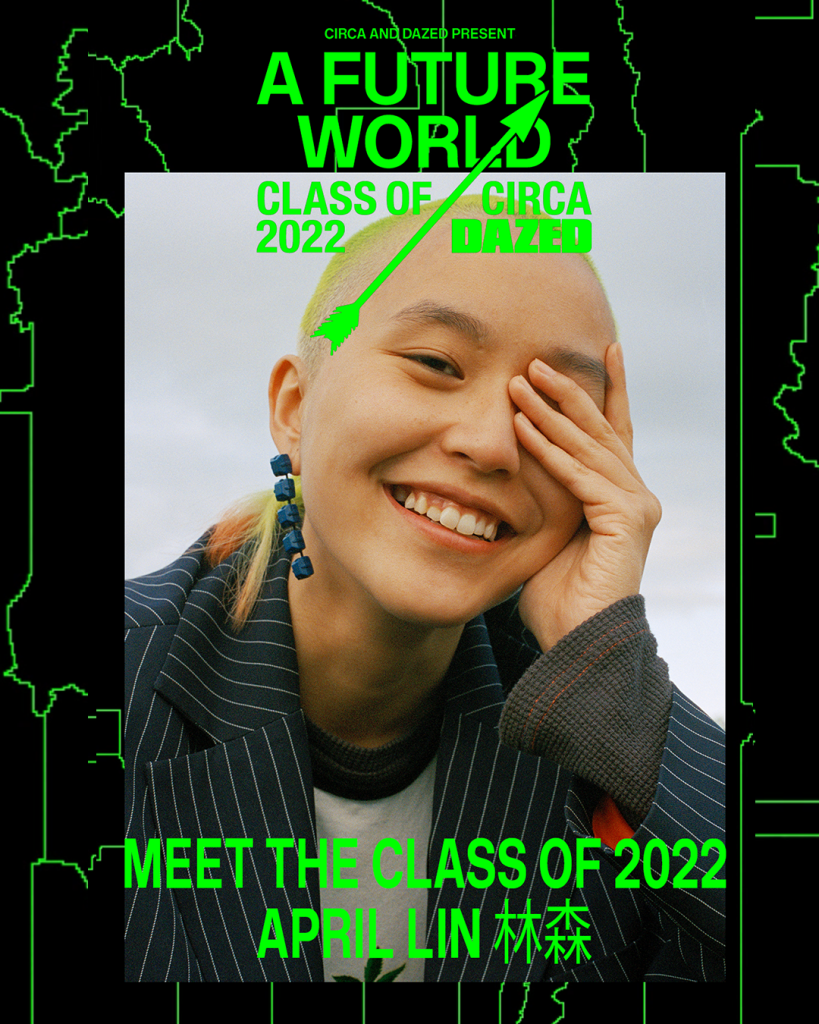 New for the Class of 2022, CIRCA has introduced an additional cash prize of £10,000 powered by Piccadilly Lights that will be awarded to a finalist who receives the most public votes. Global audiences have until midday on 10 October to watch the final 30 films and vote for your favourite finalist to win the public vote.