Tony Albert
My work engages with political, historical and cultural Aboriginal and Australian history, often incorporating "Aboriginalia"- objects that naively depict Aboriginal people and their culture. Across solo and collaborative projects, activism, and community work, I aim to restore the Aboriginal voices and stories that have been silenced.
Valley Walkabout continues my longstanding interest in the misrepresentation of First People's cultural material and identities. In this work, caricatures are interspersed with hard hitting motifs such as bullseye targets – a reference to my 'Brothers' photographic series depicting Aboriginal men with targets painted on their chests, a visceral response to the idea of young black men as 'walking targets'. This is further explored through CCTV cameras which allude to not only the universal feeling of being under constant watch in public spaces, but the relentless persecution of Aboriginal and Torres Strait Islander boys and men in this sphere.
CIRCA: HOW IS YOUR PROJECT TIED TO THE THEME OF 'HOPE'?
Valley Walkabout interrogates cultural misrepresentations of Aboriginal people through a provocative mix of humour, darkness, poignancy and hope. Drawing on both personal and collective histories, my multidisciplinary practice encourages using optimism to overcome adversity. My work poses crucial questions such as how do we acknowledge and rewrite complex and traumatic histories? I want to demonstrate to the world what we can achieve when First People are empowered to tell their own stories, on their own terms. Australia is home to the oldest living culture on earth, and in this moment of global reckoning we are perfectly positioned to recognise First Nations peoples. We, as Aboriginal people, are ready to see our faces, stories and culture represented with pride, optimism, hope and strength. I believe that this is not only possible, but necessary if we are to heal from the past and look to the future together.
CIRCA: WHAT WOULD YOU CREATE/DO WITH THE £30K?
The funds from the CIRCA PRIZE would be instrumental in delivering my most ambitious collaborative work to date, I will create a large-scale installation in collaboration with the Aboriginal community and broader public. This major work will not only include my own collection of Aboriginalia, but also thousands of objects donated by members of the general public. Following a six-month donation period, members of the region's Aboriginal community will be invited to participate in a series of workshops, where they will hand-embellish each object with motifs, images and text. Envisaged in response to museum repatriation and cultural misrepresentation, the final objects will be densely arranged across a twenty-metre wall, revealing a collective projection of past, present and future. This monumental installation is designed to be shown in a major public museum, which has the resources to engage a broad audience and support deep community collaboration.
CIRCA: WHAT DOES 'HOPE' MEAN TO YOU?
For me hope is about acknowledging painful pasts whilst simultaneously seeking to create a better future. I believe that when our stories are shared through the lens of universal humanity, we can transcend difference, hate and adversity.
FOLLOW TONY ALBERT ON INSTAGRAM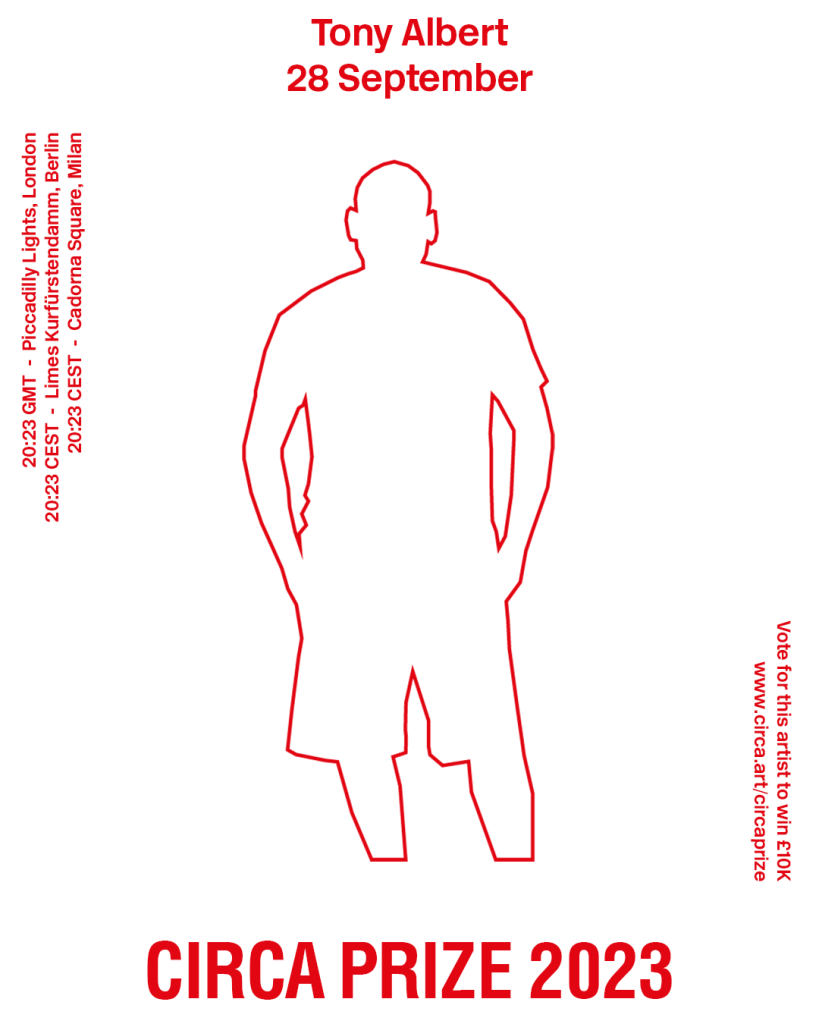 Vote for this artist