Press Release: Douglas Gordon, if when why what

Press Release
CIRCA PRESENTS
IF WHEN WHY WHAT
BY DOUGLAS GORDON

i. FILM PREVIEW LINK
ii. MEDIA PACK

(London, Piccadilly Circus) 6 December 2022 – The Cultural Institute of Radical Contemporary Arts (CIRCA) is proud to present if when why what by celebrated Scottish artist Douglas Gordon. Peeping out over London's West End, the never-before-seen work casts an eye on the iconic neon signs that came to define Soho's historical relationship with the erotic.
Broadcasting every evening throughout December across a global network of screens (London, Seoul, New York, Melbourne, Milan, and Berlin), the commission is presented in conjunction with the exhibition Douglas Gordon: Neon Ark at Gagosian, Davies Street, London.
The Turner Prize-winning artist explains via text message:

"Neon – it's a gas – is the number 10 (of course) in the periodic table.
Neon was not invented but 'discovered' and quickly became a byword or a symbol for the very essence of discovery.
The thin glass tubes, buzzing with this new vibrant element inside, beckoned viewers to come on in, don't be shy, take a chance, accept a dare and tell / don't tell your friends…
Discovered in London, by a Glaswegian at the turn of the 20th century, it seemed natural for me to fall in love with it – first seeing signs in black and white movies and later 'the real thing' on Dean Street, Old Compton Street and Piccadilly Circus.
Run away from home to join the circus ?!?!
Maybe some words read better in neon – maybe some people look better under neon, maybe some places…"
Douglas Gordon, December 2022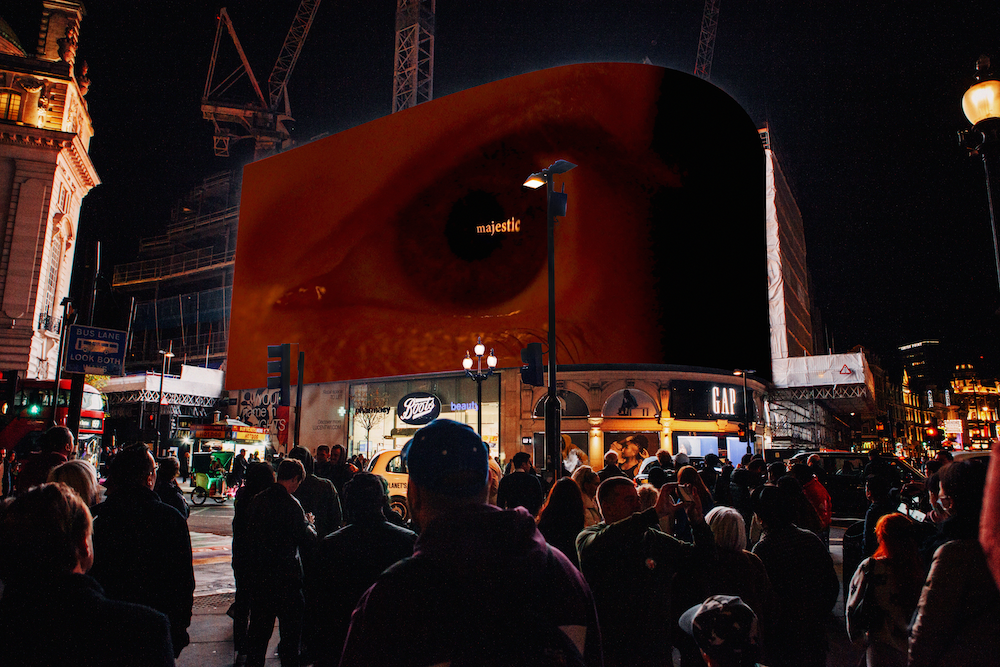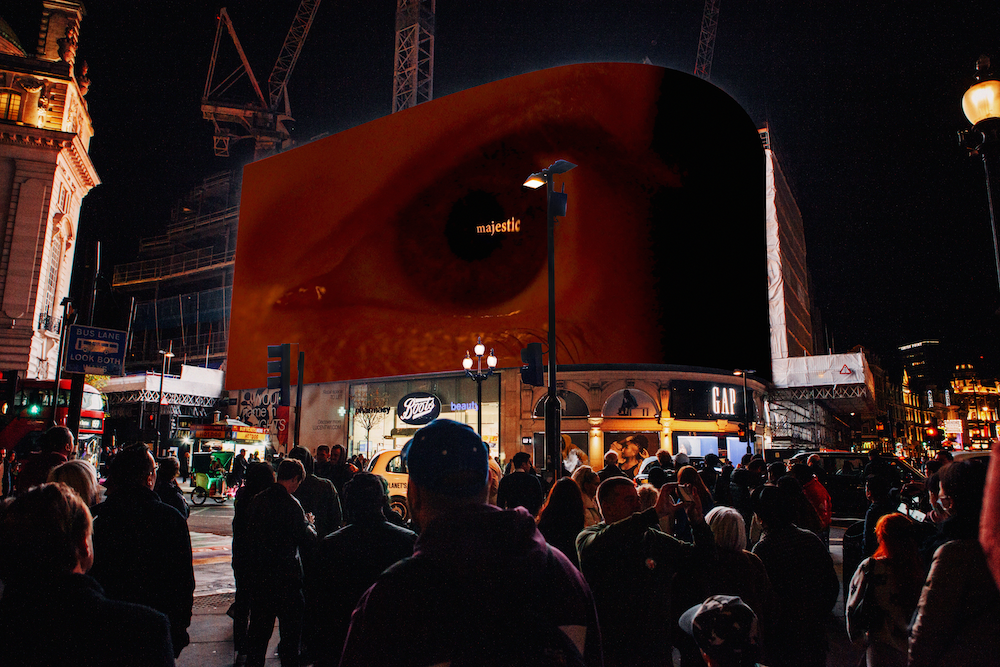 #CIRCAECONOMY PRINTS:
A series of four (stud, dolls, queens, cupid) hand-signed limited edition silkscreen prints by Douglas Gordon are available to purchase in support of the #CIRCAECONOMY – a circular model that funds the CIRCA free public art programme and creates life-changing opportunities for the creative community.
Series of 4 Prints: Cupid, Dolls, Stud, Queen
Silkscreen prints on Somerset paper 
Edition of  250 per Print
Hand-signed
£144 incl.VAT
SCHEDULE:
8 – 31 December, CIRCA 2022
20:22 BST – London, Piccadilly Lights
20:22 CET – Berlin, Limes, Kurfürstendamm
20:22 AEDT – Melbourne, Fed Square
20:22 UTC – Milan, Luxottica, Piazzale Cadorna
20:22 EST – New York, Luxottica, Times Square
20:22 KST – Seoul, COEX K-Pop Square
ABOUT THE ARTIST
Douglas Gordon was born in Glasgow in 1966. After receiving a B.A. at the Glasgow School of Art from 1984 to 1988, Gordon undertook a post-graduate program at the Slade School of Art in London from 1988 to 1990.
Gordon has had major international solo exhibitions, including the National Gallery of Scotland, Hirshhorn Museum and Sculpture Garden Washington D.C., Tate Liverpool, Tate Britain, Hayward Gallery, London, MOCA Los Angeles, MoMA, New York and ACCA, Melbourne, among many others. In 2005 he released the film Zidane: A 21st Century Portrait together with French artist Philippe Parreno and in 2015 directed the theatre performance Neck of the Woods starring Charlotte Rampling and Hélène Grimaud at the 2015 Manchester International Festival. Gagosian will open a solo exhibition with new neon works on November 23, 2022 in their Davies Street gallery.
His film works have been invited to the Festival de Cannes, Toronto International Film Festival, Venice Film Festival, Edinburgh International Film Festival, BFI London Film Festival and Festival del Film Locarno, New York, among others.
Douglas Gordon won the Turner Prize in 1996 and currently lives and works in Berlin, Glasgow and Paris.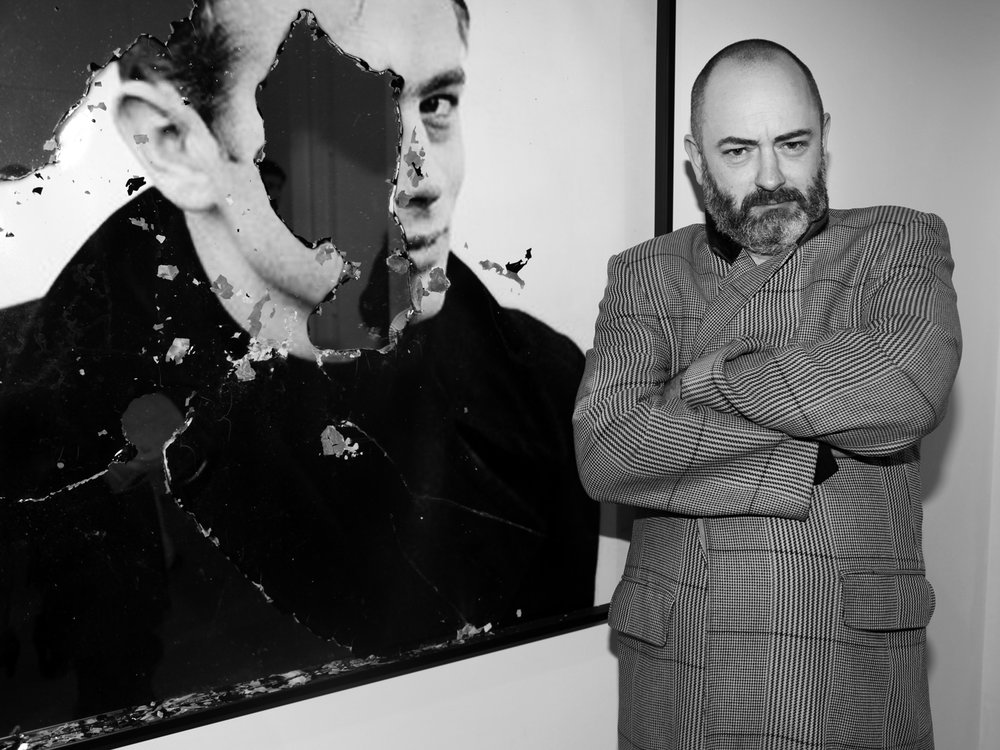 ABOUT CIRCA
The Cultural Institute of Radical Contemporary Arts (CIRCA) is a digital art and culture platform with purpose. Every evening at 20:22, we stop the clock across global media spaces and mobilise the world's greatest creative minds to broadcast unique works of art that consider our world today, circa 2022.
Driven by purpose, funds generated from artist print sales enable the #CIRCAECONOMY – a circular model that supports the CIRCA free public art programme whilst also creating life-changing opportunities for a global creative community. Since launching in October 2020 on London's iconic Piccadilly Lights, CIRCA has distributed over £500,000 in cash grants, scholarships and donations. Discover more here.
Previous CIRCA commissions include Ai Weiwei, Cauleen Smith, Eddie Peake, Anne Imhof, Patti Smith, Tony Cokes, Emma Talbot, Vivienne Westwood, Yoko Ono, Marina Abramović, James Barnor, David Hockney, Cassandra Press, Shirin Neshat, Douglas Gordon, and many more.
SOCIAL MEDIA:
Douglas Gordon Instagram
#CIRCA2022
#DOUGLASGORDON
#IFWHENWHYWHAT
FOR PRESS ENQUIRIES, PLEASE CONTACT:
press@circa.art