DOUGLAS GORDON
8-31 December, CIRCA 2022
This December 2022, CIRCA presents if when why what (2018–22) by Douglas Gordon. Launching Thursday, December 8, Gordon's eye will take over the Piccadilly Lights screen in London's Piccadilly Circus for an extended ten-minute presentation. The work will also appear across a global network of screens (Berlin, Melbourne, Milan, New York, and Seoul) every evening at 20:22 (8:22pm) local time throughout December. The never-before-seen work examines the history of the surrounding area, in particular Soho's relationship with the erotic entertainment industry, focusing on the neighborhood's iconic neon signage. The project is presented in conjunction with the exhibition Douglas Gordon: Neon Ark at Gagosian, Davies Street, London.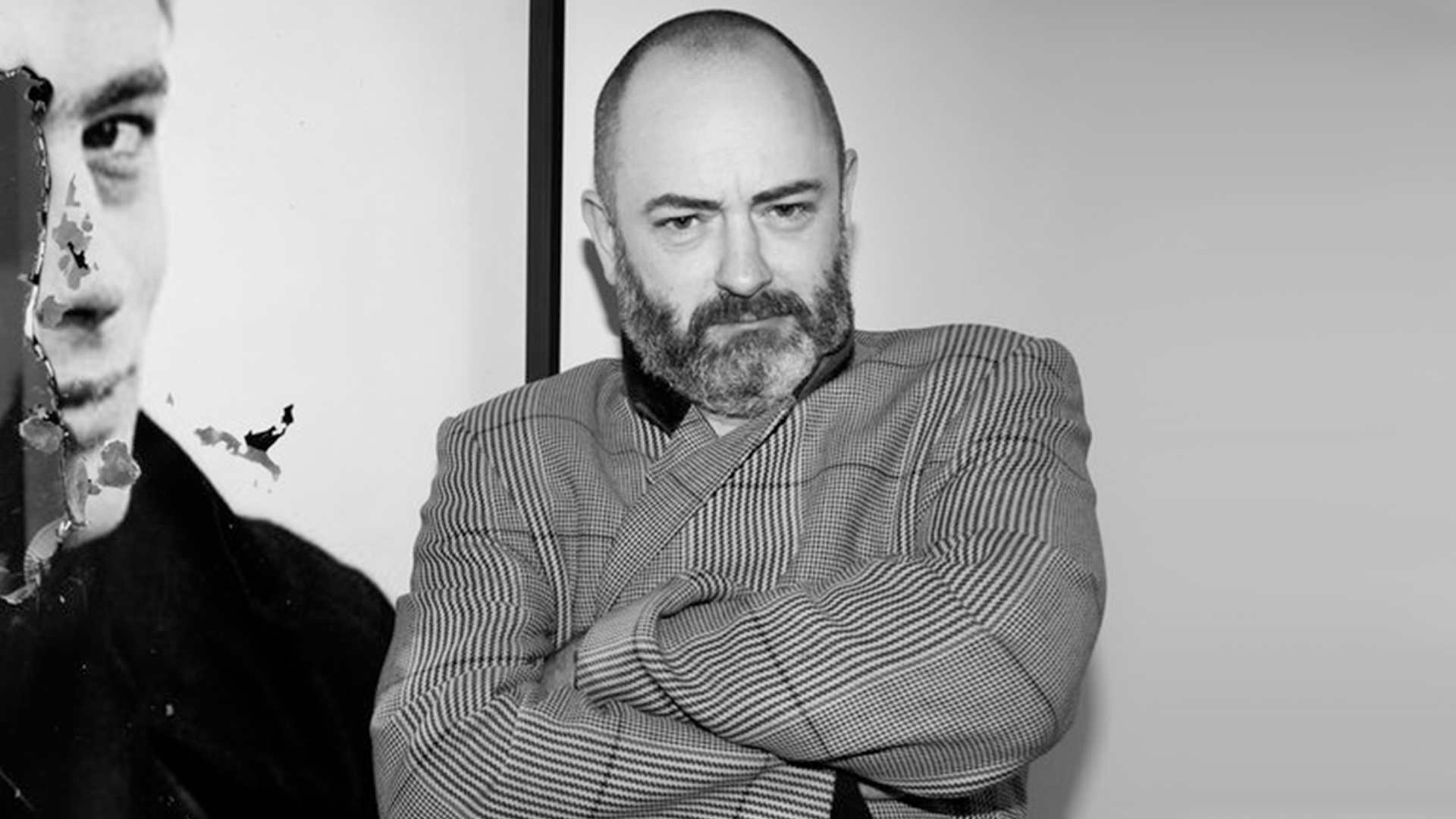 Working across mediums and disciplines, Douglas Gordon investigates moral and ethical questions, mental and physical states, as well as collective memory and selfhood. Using literature, folklore, and iconic Hollywood films in addition to his own footage, drawings, and writings, he distorts time and language in order to disorient and challenge.
Gordon was born in Glasgow, Scotland, in 1966 and studied sculpture and environmental art at the Glasgow School of Art (1984–88). After graduating, he attended the Slade School of Fine Art, London (1988–90), where he began to more deeply explore his interests in cinema and film. In 1990 he returned to Glasgow and became involved with Transmission Gallery, an artist-run space that hosted exhibitions and served as a studio and social hub. Two years later Gordon presented 24 Hour Psycho; (1993) at Tramway, Glasgow. The work extends the duration of Alfred Hitchcock's film Psycho (1960) from its original 110 minutes to twenty-four hours; the manipulated footage was played on a large hanging screen in a dark room, which allowed visitors to view the projection from the front or the back.
In the mid-1990s Gordon moved to Cologne, Germany, where he developed From God to Nothing; (1996), a text piece spanning four walls; Three Inches Black (1997), a series of photographs in which three inches of a finger are tattooed black—the subtext in this case being that three inches is the vital length a blade would need to be in order to inflict a fatal wound; and Between Darkness and Light (after William Blake) (1997), a large-scale video installation that pairs a film about divine revelation with another about satanic possession, which was exhibited in an underpass as part of Skulptur Projekte Münster in 1997.