Press release: CIRCA PRIZE 2022 Finalists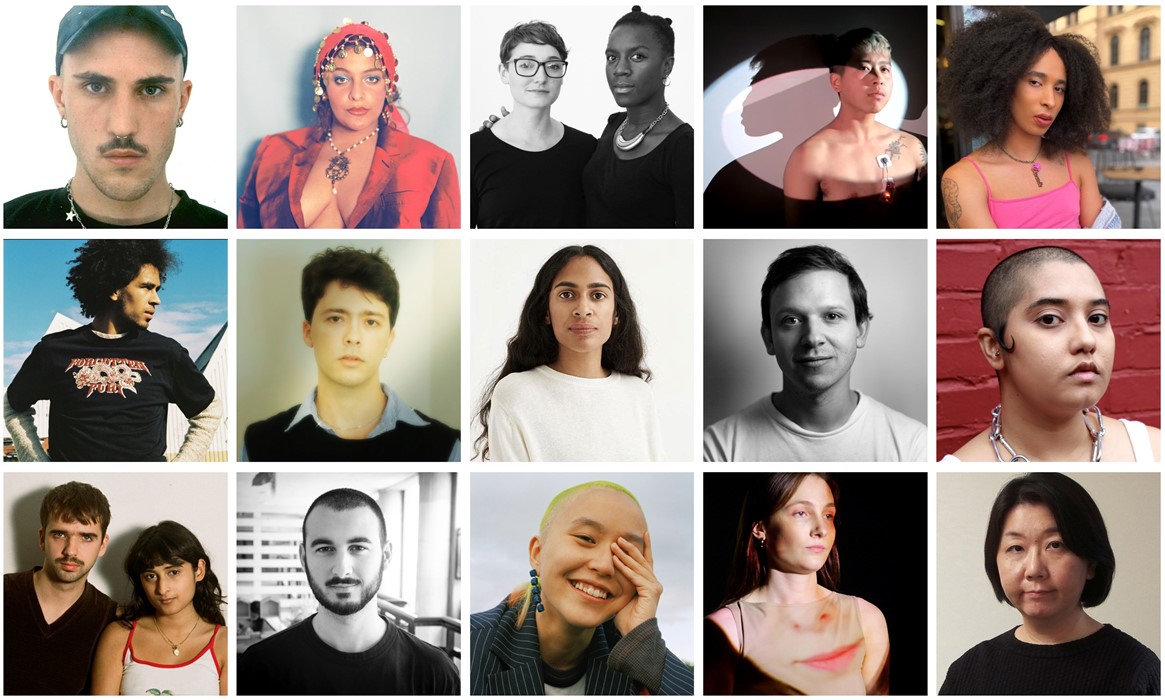 CIRCA x Dazed Class of 2022 Finalists
Press release
Back in June, Dazed and the digital arts platform CIRCA put out an open call for rising creatives – from filmmakers, to artists and activists, to performers, poets, and gamers – to have their work showcased on large-scale screens across the globe. Now, the list of new media creators who made it into the CIRCA x Dazed Class of 2022 has finally been unveiled.
After receiving more than 1,000 artwork submissions, and watching more than 40 hours of cutting-edge film organised around the theme "A Future World", CIRCA and Dazed whittled the class down to 30 finalists from around the globe. Each will have their artwork exhibited on massive screens across the world, spanning London (Piccadilly Lights), Berlin (Limes, Kurfürstendamm), Seoul (COEX K-Pop Square), and Melbourne (Fed Square).
One lucky finalist will also be chosen by a panel of industry leaders – including Arca, Martine Syms, Precious Okoyomon, Jefferson Hack, Josef O'Connor, Honey Dijon, Norman Rosenthal, Kandis Williams, Hans Ulrich Obrist, Kay Pallister, Anika Meier, Caleb Femi, Ruth Waters, Laure Prouvost, Guido Gregorio Daminelli, Sophie McElligott and Amar Ediriwira – to receive the £30,000 #CIRCAECONOMY prize, to put toward their artistic practise and produce a 10-minute commission to exhibit on the Piccadilly Lights in 2023.
On top of that, CIRCA and Dazed have introduced a new, £10,000 cash prize, the Piccadilly Lights Prize, for the Class of 2022. This will be awarded to a single finalist, based on a public vote – watch all 30 films, and support your favourite by voting at CIRCA.ART.
"The level of work is truly mind-blowing," says Dazed founder Jefferson Hack on this year's shortlist. "I can't wait to see the future visions of the selected artists [at] Piccadilly Circus. The films tackle hard hitting issues from climate change to knife crime; they set out new agendas, from Black trans representation and queer narratives, to feminism and reclaiming space. This is futurism writ large on the biggest ad screen in Europe."
CIRCA founder Josef O'Connor adds that the £30,000 prize will help "create life changing opportunities for the next gen", noting that it wouldn't be possible without the support of the platform's exhibiting artists and those who bought prints over the last year. "We couldn't be prouder to partner again with Dazed and help lift up these 30 emerging talents, whose work shines a bright light into our future world," he says.
The CIRCA x Dazed Class of 2022 includes the London and Cairo-based filmmaker Zeina Aref, moving image and performance duo Bhebhe&Davies, Riffy Ahmed, whose film is a short portrait piece about a Japanese Geisha pole-dancer, Omar Al-Nakib, whose work crosses the line between real and virtual worlds, Swiss Canadian artist Daria Blum, artists and game dev Danielle Brathwaite-Shirley, self-taught animator Toby Cato, Max Colson, whose work focuses on virtual architecture, text-based video artist Nadia Coppola, Harriet Davey, whose animation explores what it means to be human in a digital world, Nina Davies, who explores dance and popular culture, and Theo Ellison, who presents a tearful monologue delivered by a feral pigeon.
Also featured are filmmaker Oliver Elphick, Sandi Hudson-Francis, a self-taught artist who deals with modern-day immigrant culture, Iranian multidisciplinary artist Katayoun Jalilipour, artist and researcher Andrea Khôra, Brazilian director Guilherme Santos, collaborators Laila Majid and Louis Blue Newby, Leah Clements, who presents personal accounts of disability, Stockholm artist-slash-filmmaker April Lin, moving collage artist Mary Martins, poet, filmmaker, and writer Marissa Mireles Hinds.
Andy Picci, meanwhile, creates a dreamlike animation that deconstructs the self and society, joining the Class of 2022 alongside twin brothers Alen and Robi Predanič, Daria Pugachova, Agnes Questionmark, who creates immersive habitats and performances, Spencer Ratanavanh, who researches "the trans body as a glitch", Yukako Tanaka, who blurs the line between science and fine art, Guillaume Vandame and the late Brody Mace-Hopkins, and animator Sophie Vickers.
Watch the Class of 2022 films on CIRCA, here.
ENDS
CONTACTS
Marc MacDonald, Communications Executive, Dazed Media
marc.macdonald@dazedmedia.com
ABOUT CIRCA
The Cultural Institute of Radical Contemporary Art (CIRCA) in London commissions new ideas from emerging and established artists. Broadcasting across a global network of screens, each month we sell limited edition prints by our exhibiting artists to generate funds for the #CIRCAECONOMY – a circular model designed to support our free public art programme and create life-changing opportunities for the creative community.
The largest public art project in Europe, CIRCA commissions new work that considers the world in response to the present year: CIRCA 2020, 2021, etc. Since launching in October 2020, CIRCA has commissioned new work from rising and established names including Ai Weiwei, Cauleen Smith, Eddie Peake, Anne Imhof, Patti Smith, Tony Cokes, Emma Talbot, Vivienne Westwood, James Barnor, David Hockney, Yoko Ono, Marina Abramović a.o., together circulating over £600k back into the community through cash grants, donations and scholarships.
ABOUT DAZED
Dazed is an independent British fashion, culture and arts magazine with a reputation for groundbreaking photography, fashion and editorial. It was founded by Jefferson Hack and photographer Rankin as Dazed & Confused in 1991.
Contributors include photographers Harley Weir, Rafael Pavarotti, Ryan McGinley, Walter Pfeiffer, Hugo Comte, Collier Schorr and Willy Vanderperre. Cover stars have included Harry Styles, Billie Elish, Lil Nas X, Selena Gomez, Frank Ocean, Lana Del Rey, Rihanna, Nicki Minaj, Bjork and Pamela Anderson.
Ib Kamara is the Editor-in-Chief, Kacion Mayers, Editorial Director, Gareth Wrighton, Art Director, Imruh Asha, Fashion Director and Lynette Nylander, US Editorial Director, Alongside AnOther, Dazed Beauty, Nowness and Dazed Studio, it is part of Dazed Media.