Press Release: Michèle Lamy, LIMBO
CIRCA PRESENTS LIMBO
BY MICHÈLE LAMY
Press Release
(London, Piccadilly Circus) 7 November 2022 – The Cultural Institute of Radical Contemporary Art (CIRCA) is proud to present LIMBO, a contemporary still-life film by Michèle Lamy, broadcasting every evening throughout November at 20:22 local time on London's iconic Piccadilly Lights and across screens in Berlin, Melbourne, and Tokyo.
Directed by Amanda Demme and Mollie Mills, LIMBO poses an un-retouched and tender meditation of female autonomy, love and vulnerability.
SUDDENLY, A SHOULDER MOVEMENT…
But wait!  For something came before.
By Élisabeth Lebovici
You have been observed now for a while whilst time is suspended by this stare – hers. For it is she who looks at you and you who notices her. Let me explain this nuance, which has to do with time-stopping and with you who are watching, as witnesses, this gaze gleaming from beneath her charcoal eyelids. So fixed, her stare does not express any recognisable emotion, and besides – the paradox is apparent – she does not see you since you have to be there for her to look at you.
She is lying on her stomach, leaning on a relatively soft bed covered with dark sheets, in an interior that I read as opulent, with these curtains filtering out the light and surrounding sounds from outside. It is silent. She is absolutely naked, her genitalia covered only by her pose but not her skin, exalted and multiplied tenfold by what constitutes the big screen. She is leaning on one elbow, holding her head with the other, whilst lounging on the bed. Contrary to the Orientalist genre of the Odalisque, where the undressed and horizontal posture of the models strongly expresses the ideal of domination (colonial, masculine) which presides over their portrayal. For she has nothing of the offered and submissive victim that each of the pictorial representations of the 19th century provides us, which in return appears all the more disjointed by the patriarchal gaze. Look at Google images; it is edifying. If she has a Belle de Jour (Luis Bunuel, 1967) look, naked on the bed, she is not at all Catherine Deneuve, bourgeois in the morning and a sex worker every afternoon. I see her more as Pierre Clémenti, entirely at ease in the role of the bad boy always on the verge of an unpredictable explosion. Pierre Clémenti, who arrived for the shooting in black leather, smiled wide open to show all of his gold teeth (Bunuel adored). Perhaps because she, Michèle Lamy, the one who is lying there on the bed, naked, is also covered in gold teeth and Berber tattoos, I imagine her at ease in this situation.
When you look at her hand on the bed, you see claws. Griffin, sphinx, witches, and female figures who summon animalistic bodies and esoteric knowledge are often associated with old age by a heterosexual male world still anxious about its power. Against this world which condemns them to either witchcraft or invisibility – and often to both – there have been vigorous nude self-portraits by women painters, Maria Lassnig or Alice Neel, for example. At the age of 80 or so, they portrayed themselves as they wished – brush in hand or pistol pointed at the viewers – outraged that artists who are women are most often treated like kids or "unworthy old ladies", which is not very different. Like Louise Bourgeois, whose public image, during the end of her long life, bounced between the cultural stereotypes of the "old woman" and the "child" traumatised by her father's infidelity – as if, at more than 90 years of age, one still only existed by being someone's daughter! What has always struck me in the paintings of Alice Neel, Maria Lassnig, or the works of Louise Bourgeois is the total absence of remorse for the bodies they might have had in another life, the one before.
In the same way, in Michèle Lamy's work, I see no longing for a body that society would consider radically different, which, in fact, would have been worthy of being shown and displayed. Instead, she wears her skin without explaining anything. There is nothing to explain. Her skin is enough.
And so she is lying naked on her stomach. A tiny but regular movement is felt about halfway down her body. The act of breathing imparts an almost indiscernible rhythm in this time, suspended in immobility. Periodic breathing is neither tension nor intention. It is proof of life. Evidence of the animation of a body, or instead of its autonomy, since it is not assisted by anyone. As in the innumerable Screen Tests that Andy Warhol made between 1964 and 1966: three or four minutes of silent black and white film, in which the immobility of the actors, right down to their eyes, which are instructed not to blink, test – I believe – the possibility that, in the absence of any finality, of any prior scenario, of any action on the screen, it is life itself, expectation and desire, which are intensified. In the same way that Warhol's "tests" are composed of fixed shots, with a single point of view, and a single framing, Michèle Lamy, following a similar process, was filmed in 35 mm, without effects or retouching, in one shot and three takes, the one chosen had been the first, judged the best.
In Sleep (1964), Warhol films his lover, the poet John Giorno, asleep. The rhythm of the projection 'plunges you into an anticipation similar to numbness, to silence.' That's what the scholars say. Michele is awake and staring; it is then that a slight shoulder movement occurs. Back and forth, once and then again. Amongst the stillness, it makes a significant impact. Is it a spasm, a tension, or on the contrary, a release of this tension? The shoulder movement remains unexplained.
It is, I believe, this absence of justification that Michèle Lamy loves so much in the work of Etel Adnan. An artist and poet she discovered when the latter was over 90 years old and was constantly weaving the threads of a poetic, philosophical, political and plastic work without ever falling into the trap of the solitary genius, isolated from others, dedicated entirely to her work. With Adnan, what one discovers each time one views her paintings or reads one of her poems is a joy, an indescribable feeling brought about by an unexpected encounter, whatever the object; a tree, a mountain, the earth, a statue, a cheek, a person. 'Love in all its forms,' writes Adnan, 'is the most important matter we will ever face, but also the most dangerous, the most unpredictable, the most maddening. But it is also the only salvation I know of.'
Michèle Lamy has taken the risk, amplified in the disproportionately public settings of the CIRCA screenings, occurring in some of the most populated corners of the planet – Piccadilly Circus and Shibuya Crossing, amongst others. These are places made for the night, even if their illuminations are defined by the purposes of commercial advertising. Michèle Lamy does not sell you anything, does not ask you anything, but simply to be alive and to exist.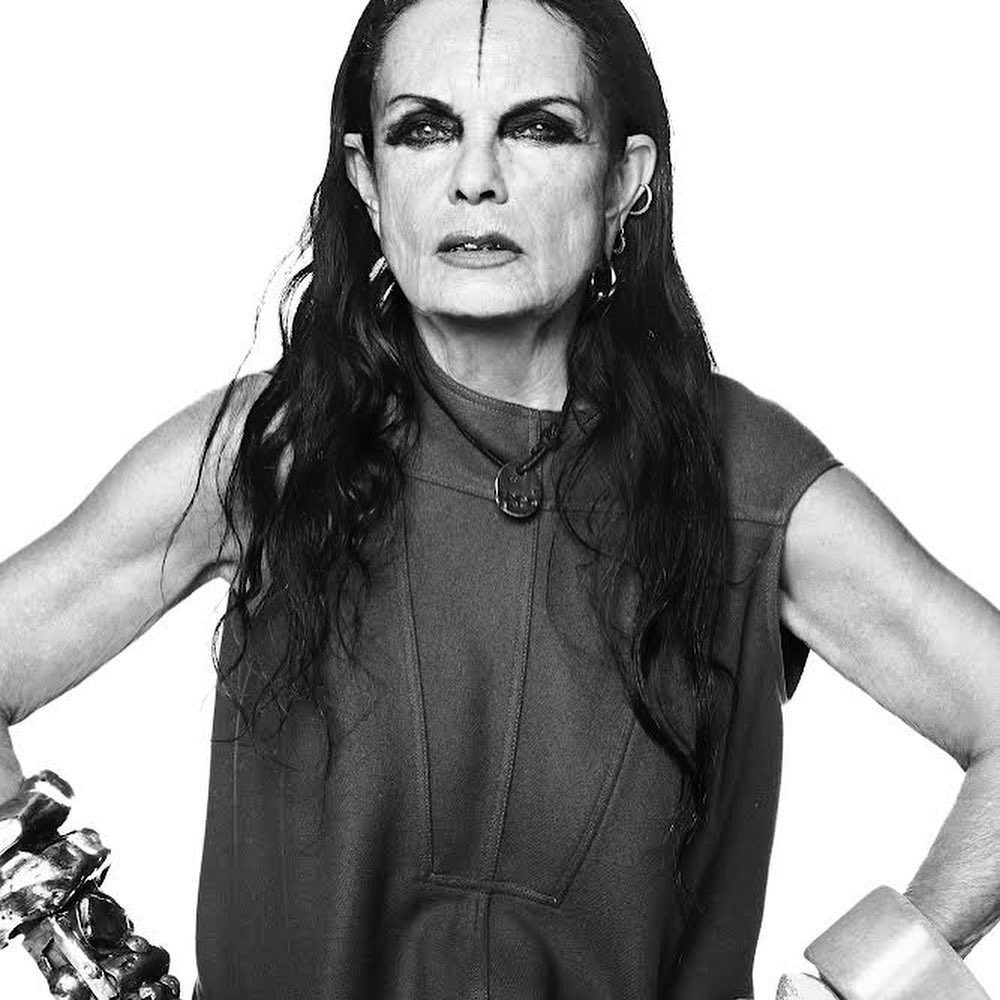 #CIRCAECONOMY
A limited edition t-shirt (launching soon) and fine art print by Michèle Lamy is available to purchase in support of the #CIRCAECONOMY – a circular model that funds the CIRCA free public art programme and creates life-changing opportunities for the creative community.
CIRCA is committed to breaking down barriers and exponentially increasing everyone's chances of being seen and heard on a global platform. Since launching in October 2020 on London's iconic Piccadilly Lights, they have distributed over £500,000 in cash grants, scholarships and donations. Discover more here.
LIMBO
Fine Art Print
Edition of  22, hand-signed
£2,400 incl.VAT

SCHEDULE:
7 – 30 November, CIRCA 2022
20:22 BST – London, Piccadilly Lights
20:22 CET – Berlin, Limes, Kurfürstendamm
20:22 AEDT – Melbourne, Fed Square
20:22 JPY – Tokyo, Shibuya Crossing, Neo Shibuya TV (14 – 20 Nov)
CREDITS
Directors Amanda Demme and Mollie Mills
Produced by CIRCA
DP, Peter Bishop
1st AC, James Wicks
Gaffer, Paul Burns
Spark, Robin Brigham
Special thanks to Stefan Kalmár
ABOUT MICHÈLE LAMY
Michèle Lamy defies any categorization: she studied law, worked as a defence lawyer, later studied with French philosopher Gilles Deleuze, and was involved in the May '68 Paris protests before working as a cabaret dancer, designer, performer, film producer, and restaurateur as well as being Co-founder of Owenscorp and Managing Director of Furniture/Art.

ABOUT CIRCA
The Cultural Institute of Radical Contemporary Art (CIRCA) is a digital art and culture platform with purpose. Every evening at 20:22, we stop the clock across global media spaces and mobilise the world's greatest creative minds to broadcast unique works of art that consider our world today, circa 2022.
Driven by purpose, funds generated from artist print sales enable the #CIRCAECONOMY – a circular model that supports the CIRCA free public art programme whilst also creating life-changing opportunities for a global creative community. Since launching in October 2020 on London's iconic Piccadilly Lights, CIRCA has distributed over £500,000 in cash grants, scholarships and donations. Discover more here.
Previous CIRCA commissions include Ai Weiwei, Cauleen Smith, Eddie Peake, Anne Imhof, Patti Smith, Tony Cokes, Emma Talbot, Vivienne Westwood, Yoko Ono, Marina Abramović, James Barnor, David Hockney, Cassandra Press, Shirin Neshat and many more.
#CIRCA2022
#MICHELELAMY
#LIMBO
FOR PRESS ENQUIRIES, PLEASE CONTACT:
press@circa.art