Zeina Aref
Zeina is a creative based in London, who enjoys exploring various mediums & techniques to communicate cultural and social landscapes, often drawing inspiration from her hometown Cairo. A graduate of Fashion Communication and Promotion from Central Saint Martins, the core of her work involves exploring identity through fashion whilst experimenting with different mediums and techniques that push the boundaries of communication, film and photography. Driven by social commentary Zeina aims to drive conversation and ultimately progression.
SCROLL DOWN TO VOTE OR FOLLOW ZEINA AREF ON INSTAGRAM
Q: HOW IS YOUR PROJECT TIED TO THE CIRCA X DAZED CLASS OF 2022 THEME OF 'A FUTURE WORLD' ?
Akoon (translated to 'being' from the Arabic word أكون) is an ode to, and celebration of, Egyptian women and our expressive journeys towards reclaiming the spaces we rightfully deserve. This project was driven by a sense of frustration towards the unjust reality that being a woman means so many things except the freedom to be one. That frustration was channelled into creating Akoon as a means of occupying those spaces and showing that any woman – privately and publicly – can choose who they want to be. That to me represents the future of the world. As a true celebration of the power of being, Akoon is about the individual strength and collective unity to exist freely, despite the socio-cultural environment. Looking at the future and where we are heading, I believe that acceptance, progression and inclusion are at the core of creating a world, culture and society that is sustainable.
Q: WHAT WOULD YOU CREATE WITH THE £30,000 CIRCA PRIZE?
I will put this money towards the development of my next project, which is a reclamation and exploration of female sexuality specifically in the Middle East. I would like to continue creating work which empowers women and allows for open communication and dialogue around topics that have been deemed a taboo and have impacted the well-being of women. Sexuality is a topic that has a lot of censorship around it, which has led to extremely unhealthy issues for women, whether it be internal or external. A part of my aim as a creative is to try to challenge this way of thinking and through that process, unlearn much of what I've been taught and help normalise this topic and challenge the ways in which we've all been stigmatised to feel towards it. I hope that through creating work like this, women will challenge and push for the same progression.
Q: WHAT DOES A FUTURE WORLD LOOK LIKE TO YOU?
A future world to me looks like internal freedom and expression, pushing for the modernisation of sustainable cultural practices and creating a space where people feel free to exist beyond the socio-political and cultural barriers that are instilled.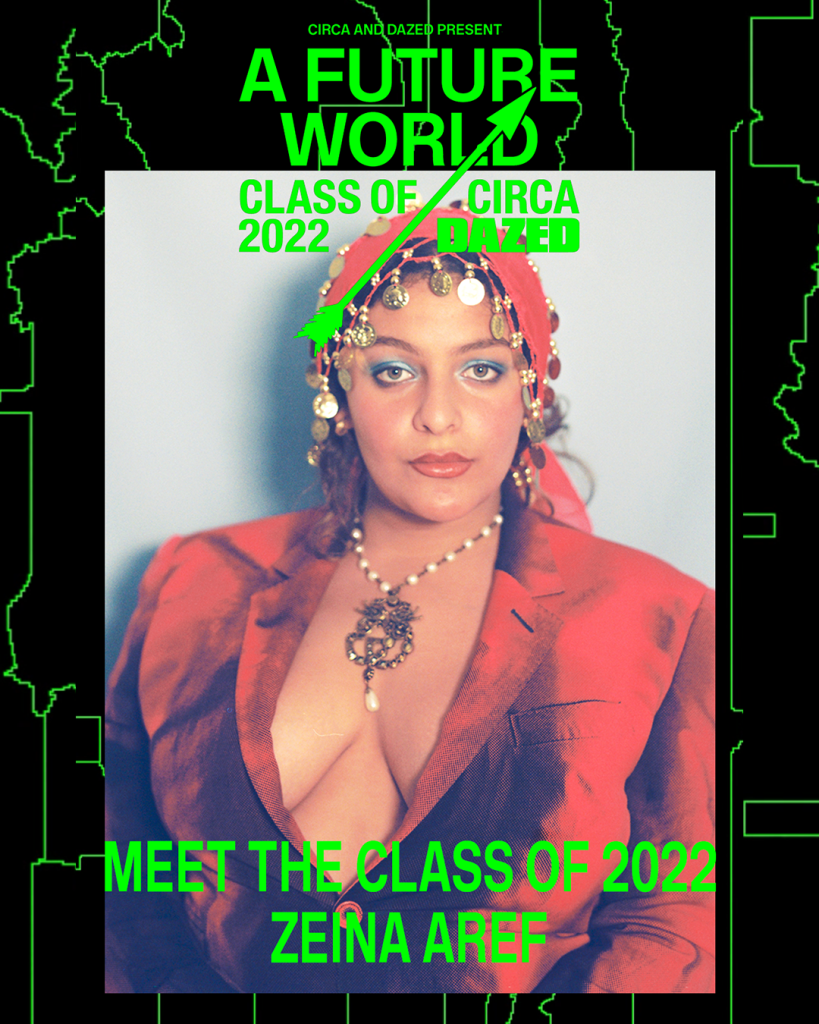 New for the Class of 2022, CIRCA has introduced an additional cash prize of £10,000 powered by Piccadilly Lights that will be awarded to a finalist who receives the most public votes. Global audiences have until midday on 10 October to watch the final 30 films and vote for your favourite finalist to win the public vote.