Spencer Ratanavanh
I am a new media artist researching embodiment and the trans body as a glitch. I fuse technology like wearable sensors and projection with performance to amplify, augment, and transform bodily processes. I use technological errors to play with audience perceptions and slip my body into spaces. As an Asian transmasculine individual, I have had to learn how to embody my truth despite the many ways the world has tried to erase me. In this piece, I refuse what I have been taught – that it is better to stay out of sight and out of mind. I bare myself in the light of my own heart.
Scroll down to vote or click here to follow Spencer Ratanavanh on Instagram.
Q. How is your project tied to the CIRCA x Dazed Class of 2022 theme of 'A Future World'?
A. By asking viewers to tune inwards, Inner Dawn asks viewers to slow down. Glitches are used to prompt viewers to pause and take a second look. The film pushes back on systems that drive us into a never-ending rush. The world has sped up again as it has reemerged from the pandemic, and it has again become too easy to forget the necessity of slowing down to ask: why are we going so fast, and where are we going? While I use glitch to invoke pause, I also use it as a force for suggesting new realities. Glitch, derived from the Yiddish 'glitsh', means 'slippery place'. I experience freedom as the ability to listen to my body and ask what it needs to re-invent. Due to the erasure of trans men in Asia, I didn't grow up with many role models, but tuning inward has been my means of sliding into and manifesting a new reality. I believe that to build outward, we first must look inward to ask our bodies what they need, and what change is being called for from within.
Q. What would you create with the £30,000 #CIRCAECONOMY cash prize?
A. I would use the cash prize to deepen and expand my investigation of entertainment and embodied connections. I have slowly begun to work with a couple of trans dancers and a set of technologies I have developed, but I have been limited by resources. I wish to work with a larger ensemble and with projection at a larger scale to explore transforming and glitching space in addition to bodies. Part of the funds would cover the costs of rehearsal space and production costs for the film. More importantly, a substantial portion of the money would pay the Asian trans artists and performers I collaborate with. Being ingrained in the performance and dance world in New York, I am painfully aware of how NYC's economy makes it uniquely difficult for artists to make collective work. I see this as an opportunity to have a direct and immediate impact on my community as well as one that will provide us the collective time and space to imagine and create the world we wish to see.
Q. What does A Future World look like to you?
A. A Future World looks like one where we build outward by tuning inward – where we honour embodied experience and slow down to allow things within to come to light.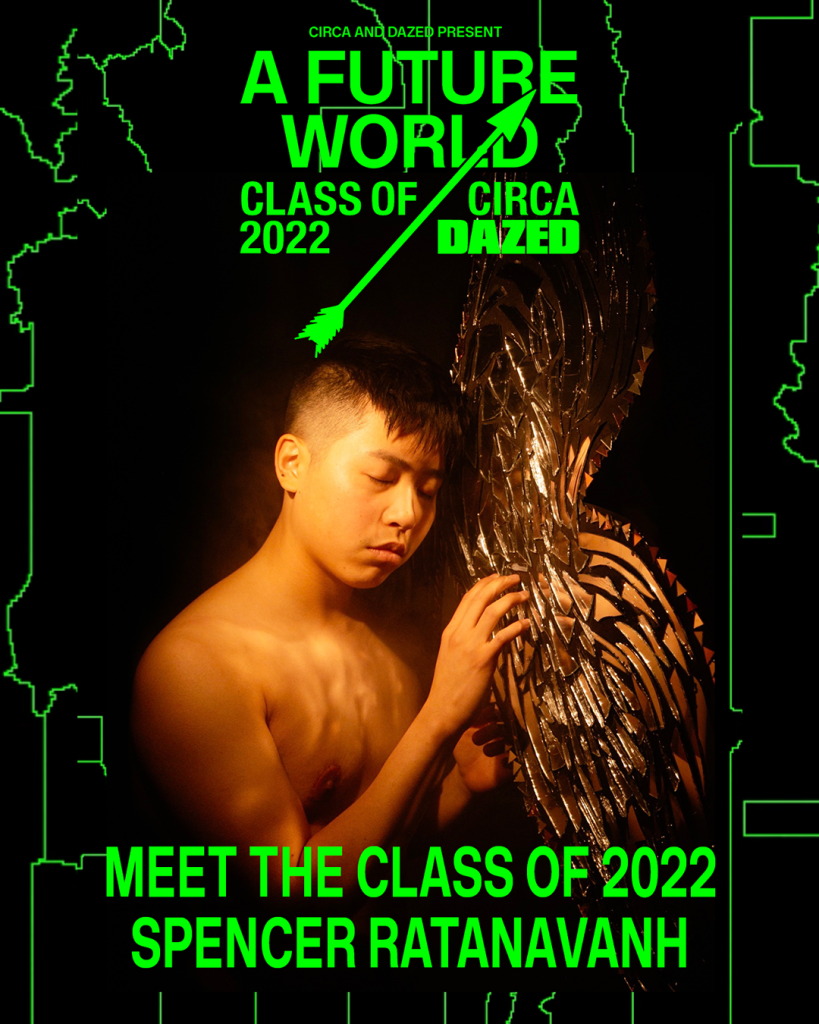 Vote for this artist
New for the Class of 2022, CIRCA and Dazed have introduced an additional cash prize of £10,000 powered by Piccadilly Lights that will be awarded to a finalist who receives the most public votes. Global audiences have until midday on 10 October to watch the final 30 films and vote for your favourite finalist to win the Piccadilly Lights Prize.