Sophie Vickers
I have recently graduated from the Royal College of Art's MA Animation course from which Aeons Ark was my graduate film. The motivation behind this film was a newfound appreciation for flood myths. Tales of calamitous floods are present within many cultures and religions around the world. The film aims to find a new appreciation of these stories by taking the story out of the context of a specific religion. In this version the God is an artificial intelligence which has become a deity to a group of humans. The humans of this world are childlike, gormless creatures, not like the humans of today.
SCROLL DOWN TO VOTE OR FOLLOW SOPHIE VICKERS ON INSTAGRAM
Q: HOW IS YOUR PROJECT TIED TO THE CIRCA X DAZED CLASS OF 2022 THEME OF 'A FUTURE WORLD' ?
My work is linked to the theme as it explores the destruction of a future world and its inhabitants. As the aim was to take the flood story out of context, I wanted the world to feel like a future which hasn't been imagined before. A future world which isn't related to any time, place or culture we can recognise today. I wanted it to feel as though today's world has been completely forgotten in this future one and all these humans know now is the AI God and the flood. My work explores ideas around technology, religion and global catastrophe which are all incredibly impactful on the future of this world. The idea for an AI God was something I thought of after observing the way a 4 year old relative was already interacting with an Alexa, without even understanding what or where the voice was coming from. Finally, having grown up in this era, climate change and the environment have subconsciously always been a part of the worlds I create.
Q: WHAT WOULD YOU CREATE WITH THE £30,000 CIRCA PRIZE?
I want to continue exploring the ways which topics that don't naturally seem aligned could crossover in the future. Such as the ways technology crosses over with nature and religion. I also want to continue exploring these themes with the aim of making strangely beautiful worlds. With this money I would hope to continue working in a collaborative way as I feel my work has only ever benefited from working alongside others. I would hope to fund working with a composer again and create a world which is aligned with the music. I would also like to take the world I have built in Aeons Ark and expand upon it through immersion, installation and interactive content such as virtual reality. My ultimate expansion of this piece would be an immersive room with screens on all sides, where the audience experiences the flood moving over the landscape around them. I feel there is so much more I can do with this world and this film moving forwards.
Q: WHAT DOES A FUTURE WORLD LOOK LIKE TO YOU?
A future world I want is one where technology actually works in our favour as a way to enhance our connection to each other and nature instead of how it destroys it currently.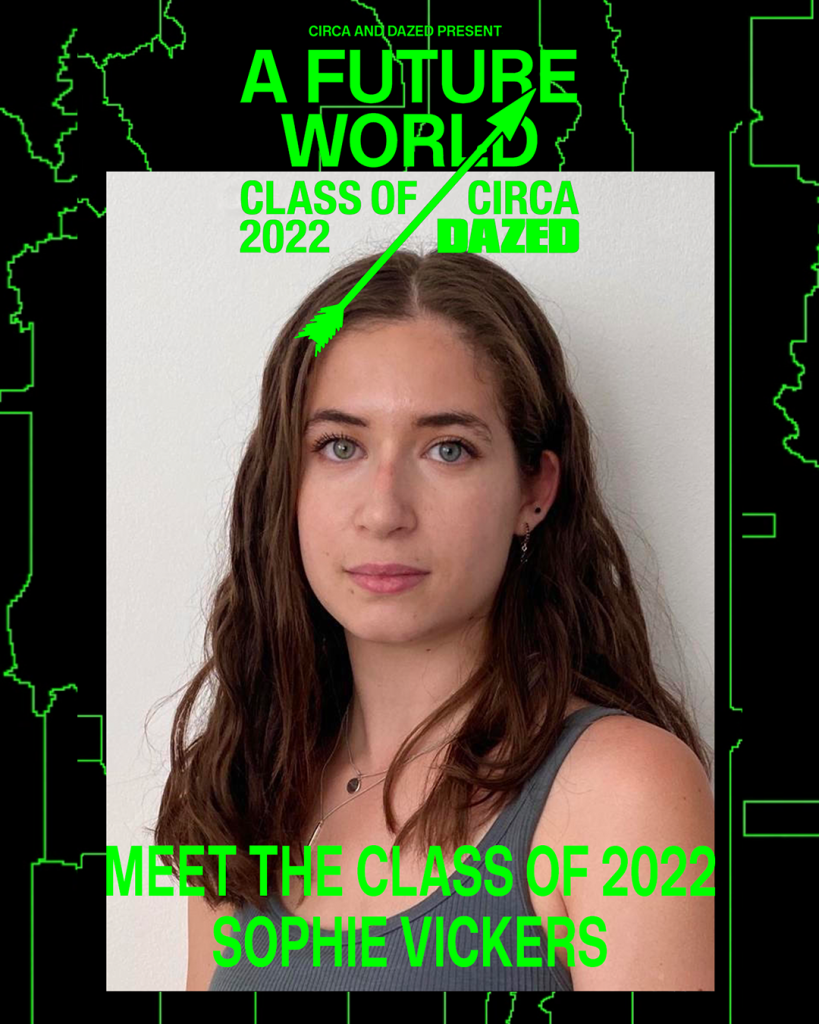 New for the Class of 2022, CIRCA has introduced an additional cash prize of £10,000 powered by Piccadilly Lights that will be awarded to a finalist who receives the most public votes. Global audiences have until midday on 10 October to watch the final 30 films and vote for your favourite finalist to win the public vote.