Oliver Elphick
Oliver Elphick is an artist living and working in London. His work explores ideas of nested realities, identities, and overlapping levels of fiction. Drawing on methods of facade and impersonation, with a leaning towards appropriating iconic totems of camp, his work aims to illustrate the euphoric apocalypse when this nesting of fictions reaches some sort of collapse. Mainly using writing as both a starting point for film work and drawings, the work is constantly fed back through a writing process to allow meta-fictions, lore and imagined worlds to appear.
Scroll down to vote or click here to follow Oliver Elphick on Instagram.
Q. How is your project tied to the CIRCA x Dazed Class of 2022 theme of 'A Future World'?
A. Pebbledash Decadence & Velveteen Secretions is a film I shot in Blackpool UK, mainly in the gay hotel 'Mardi Gras'. The film meditates on worlds that aren't tied to the contemporary. Acting as a timeless warp between the past and future, forgotten jukebox hits take on new meanings and the 'Mardi Gras' hotel can become the site of a new turn of identity nestings. In this case, I was interested in skinhead practices as a gay fetish interest. The skinhead's original political and socio-economical groundings are instead replaced by new mutated erotica. Where Fred Perry polo shirts are made out of latex and shaving another's head becomes a dominant ritual. A future world in this case is one of a rapid muddling of ancient codings and desires that we can summarise with a gay skinhead singing 'I am what I am' on Karaoke at a Blackpool gay hotel. In a future world, 'I am what I am' is more complicated than it first appears.
Q. What would you create with the £30,000 #CIRCAECONOMY cash prize?
A. Through my research into places that transcend time, I have been wanting to make a film on the Norwegian island of Svalbard. Home of the northernmost inhabited town of Longyearbyen, the doomsday seed bank, and the intact Soviet-era ghost town of Pyramiden. As an island that is both haunted by a past of failed regimes, alongside an ominous preparation of replanting the world post-apocalypse, Svalbard can represent probably the most unique handling of time on Earth. Placed in both a post and pre-apocalyptic landscape, frozen in a slowly melting perma-frost. To supplement the feeling of Svalbard's liminality, the Arctic circle climate means that there is sunlight for 24 hours in summer and 24-hour darkness in winter, losing the sense of day and night completely. Currently, the film is centred around a Doomsday Prepper beauty pageant. Unclear if it's taking place pre or post-apocalypse and if the rituals of pageantry are learned or subconsciously inherent.
Q. What does A Future World look like to you?
A. A Future World is a place of complete amalgamation. At a point in humanity where history has never been so readily available and omnipresent through the internet, how we form our identities is inherently more complex. It is fluid… and confusing.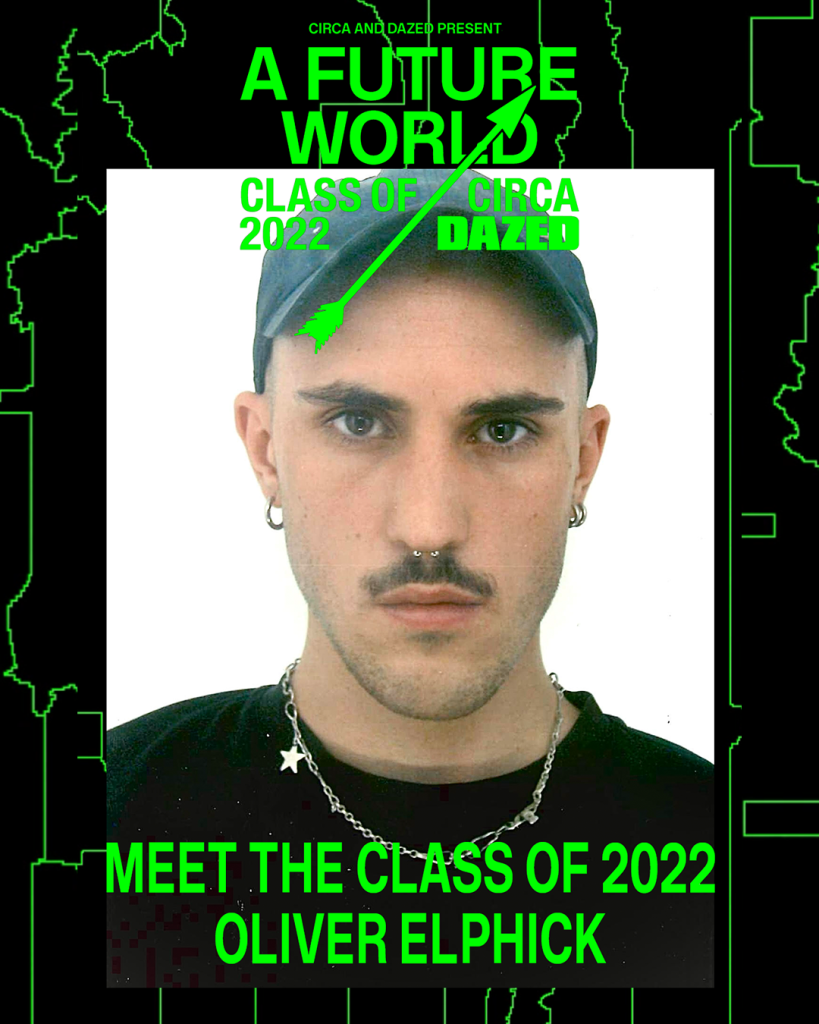 Vote for this artist
New for the Class of 2022, CIRCA and Dazed have introduced an additional cash prize of £10,000 powered by Piccadilly Lights that will be awarded to a finalist who receives the most public votes. Global audiences have until midday on 10 October to watch the final 30 films and vote for your favourite finalist to win the Piccadilly Lights Prize.