Max Colson
Max's work focuses on the creation of virtual architectures and landscapes which act as containers of British collective memory. Working in advertising for five years before training as a photographer, Max began his artist film making practice in 2015 with his first film A New Investment Vehicle. His first solo exhibition was held at the Royal Institute of British Architects in 2015 and his work has since been shown at The Photographer's Gallery, C/O Berlin and SPACE.
SCROLL DOWN TO VOTE OR FOLLOW MAX COLSON ON INSTAGRAM
Q: HOW IS YOUR PROJECT TIED TO THE CIRCA X DAZED CLASS OF 2022 THEME OF 'A FUTURE WORLD' ?
The Knowledge of London is the in-depth study of over 300 London street routes and thousands of places of interest. These must be completely memorised by any aspiring driver who wants a licence to operate in London's black taxi cab profession. This short film features an interview with a London black taxi cab driver who describes his thoughts on the prospect of self-driving cars in London. Accompanying his reflections are animated Lidar scans of London streets. Lidar is a laser-based 3D mapping technology used by self-driving cars to see and navigate. Knowledge of London creates overlays and contrasts between machine and man-made methods of mapping, parsing, and navigating the experiential complexity of the city's street network. What knowledge and history will be lost when automated driving takes over London's streets?
Q: WHAT WOULD YOU CREATE WITH THE £30,000 CIRCA PRIZE?
City Scanning. This film will take a journey through lidar scans of London streets I have made. Lidar 3D scanning is mapping the future city. All autonomous vehicles will navigate using it. Point clouds, the outputs of Lidar 3D scanners are seen as examples of a machine vision 'sublime'. They are spectacular. They are seen as absolute recordings, rather than the partial and limited registrations of the city they actually are. The film will also journey into the inner workings of the Lidar scanner used by the autonomous car. It will examine Lidar as a technology that has a limited radius of view. It will examine what this kind of 'seeing' the city really is. To help me do this, I will interview experts from the remote sensing team at UCL who specialise in using Lidar scanners and with whom I have collaborated with previously. They will explain how the scanner sees, what is recorded, and what is omitted. I will film these interviews and combine them with animated scans of London.
Q: WHAT DOES A FUTURE WORLD LOOK LIKE TO YOU?
I wish for a world in which we have greater control and insight into the workings of social-technological systems which are exerting so much damage over our civil discourse.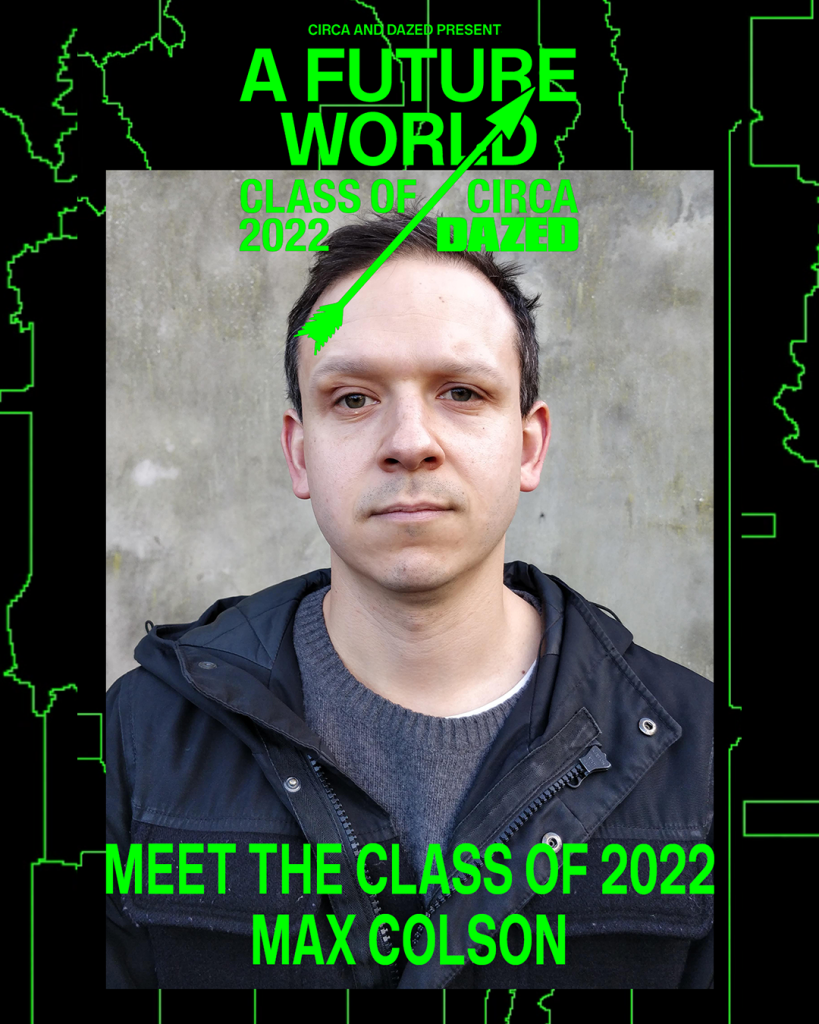 New for the Class of 2022, CIRCA has introduced an additional cash prize of £10,000 powered by Piccadilly Lights that will be awarded to a finalist who receives the most public votes. Global audiences have until midday on 10 October to watch the final 30 films and vote for your favourite finalist to win the public vote.