Mary Martins
The dedication to my practice has led to the pursuit of unravelling my artistic identity and my passion for exploring themes that increase the visibility of those from under-represented groups. Alongside producing films that are socially engaged, I have a strong interest in the application of animation practice as research, exploring my cultural heritage from Lagos Nigeria which is under-represented within the animation industry. My experimental approach can be understood as a playful, expressive collage of moving images and abstraction that encourage deep thought and reflection.
SCROLL DOWN TO VOTE OR FOLLOW MARY MARTINS ON INSTAGRAM
Q: HOW IS YOUR PROJECT TIED TO THE CIRCA X DAZED CLASS OF 2022 THEME OF 'A FUTURE WORLD' ?
Something More is an experimental animated documentary that explores the impact of youth knife crime in London. The film combines a variety of perspectives from those that have been connected to the issue. The documentary engages with the epidemic on a deeper level as it endeavours to ignite further conversations that question the criminal justice system, the current economic and political climate, all of which point to knife crime as a symptom of a wider societal problem. Symbolic of climate change, 16mm film is exposed with organic plant matter, and then intersected with 2D hand drawn animation in charcoal, ink and graphite. The scratching onto the 16mm filmed footage is symbolic of a knife. The contrast of black and white symbolises the two worlds that run in parallel. The documentary highlights the lack of investment in communities, unaffordable housing and capitalism that are creating an urgency to heal and create a better future and world for the younger generation.
Q: WHAT WOULD YOU CREATE WITH THE £30,000 CIRCA PRIZE?
Historic England has provided principal reasons for the Brixton Recreation Centre's Grade II listing. It reflects on the building being a pivotal example of socialist post-war public architecture. Most importantly, it highlights its importance to the Black community in both Brixton and Britain as a whole. Even with its grade II listed status, it does not provide full protection from demolition. Therefore, even with the challenges that the council may face in order to demolish the building, the building and its historic significance is at risk of being eradicated and subsequently the community that it represents. The local Black community each month hold an outdoor music event celebrating the history of this socialist building and also in fear that the council will demolish and sell, eradicating the physical preservation of Black British history and their sense of place. would produce an animated documentary that shares the importance and significance of this history.
Q: WHAT DOES A FUTURE WORLD LOOK LIKE TO YOU?
The late cultural theorist, Mark Fisher believed that 'it's easier to imagine an end to the world than an end to capitalism.' I believe that a strong community spirit is what the future really needs and togetherness can trump any obstacles.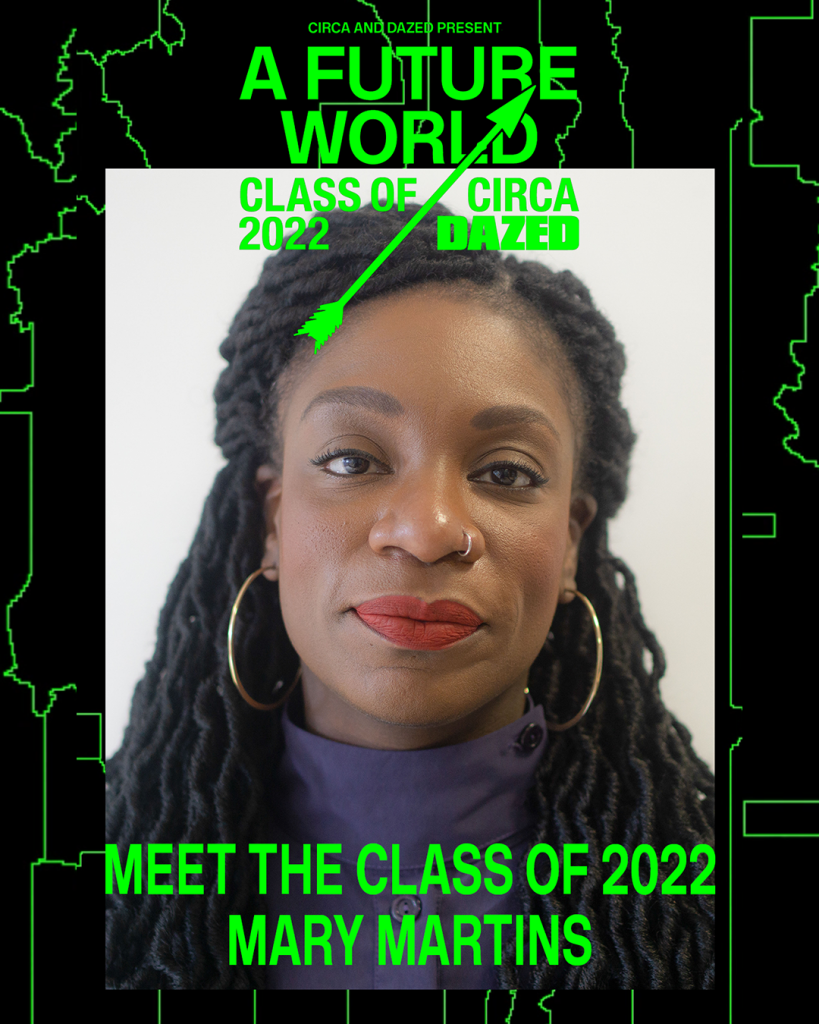 New for the Class of 2022, CIRCA has introduced an additional cash prize of £10,000 powered by Piccadilly Lights that will be awarded to a finalist who receives the most public votes. Global audiences have until midday on 10 October to watch the final 30 films and vote for your favourite finalist to win the public vote.