Marissa Mireles Hinds
Poet, filmmaker, writer, sound artist and founder of film and arts collective Creative Until Death. Co-founder of Babes in Development – a safe ideation and growth space for artists of colour. I freelance in the film industry as an agent and support emerging talent. I throw events occasionally. I mentor. I love to create.
Scroll down to vote or click here to follow Marissa Mireles Hinds on Instagram.
Q. How is your project tied to the CIRCA x Dazed Class of 2022 theme of 'A Future World'?
A. climate change but make it (pop) is an experimental moving image musical using A.I. technology and pop imagery to talk about, what I like to consider are the three stages of our toxic break up with the earth. I wanted to tackle a few concepts at once; firstly, I use an avatar I have created based on a painting as its source image, to reimagine a future where there are more black female leads in films and shows – using those that I am personally a fan of, sometimes using the films names (if you can guess them and their themes) as a secondary non-visible poem. Secondly, I wanted to use music as a means to talk about climate change without it being super overt; and what do they always say in marketing? I don't want to lose your attention, so I act like a siren and pose so you will listen. Thirdly, I am experimenting with poetry and sound, to subvert notions of what poetry is or what it can be; so these three things I believe are integral to a future world.
Q. What would you create with the £30,000 #CIRCAECONOMY cash prize?
A. I would definitely invest part of it into Babes in Development, a community I have co-founded; so we can have members of the group get paid work on a film that we collaborate on. I would also use it to continue research and development for a found-footage horror eco-climate project I have on my slate of work, as well as invest in creating some zines and other physical art that uses poetry; i.e. clothes and painting.
Q. What does A Future World look like to you?
A. A future world for me, is not being afraid of what is to come.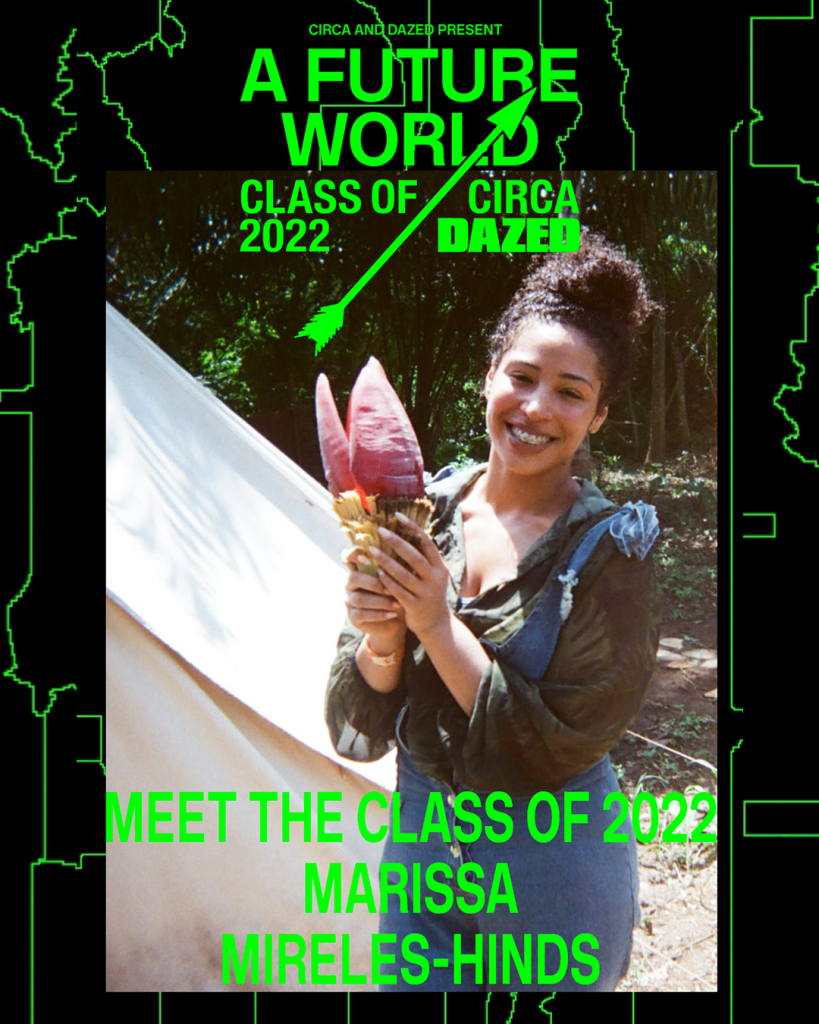 Vote for this artist
New for the Class of 2022, CIRCA and Dazed have introduced an additional cash prize of £10,000 powered by Piccadilly Lights that will be awarded to a finalist who receives the most public votes. Global audiences have until midday on 10 October to watch the final 30 films and vote for your favourite finalist to win the Piccadilly Lights Prize.