Leah Clements
I am an artist from and based in London whose practice is concerned with the relationship between psychological, emotional, and physical states, often through personal accounts of unusual or hard-to-articulate experiences. My work spans film, photography, performance, writing, installation, and other media, and my practice focuses on sickness, crip and disability in art, in critical and practical ways. I have been an artist in residence at Serpentine Galleries and recent commissions include work for Eastside Projects, Birmingham, ICA and Chisenhale Gallery, London.
SCROLL DOWN TO VOTE OR FOLLOW LEAH CLEMENTS ON INSTAGRAM
Q: HOW IS YOUR PROJECT TIED TO THE CIRCA X DAZED CLASS OF 2022 THEME OF 'A FUTURE WORLD' ?
My mouth was vibrating takes its title from the audio journal entry heard throughout, which I made after an intense sleep paralysis episode where I felt my consciousness leaving my body. Other audio clips are taken from a recital by a group I worked with on collective dreaming, where I taught everyone how to lucid dream, and we then directed our sub-consciousness to meet together in a shared group dream. The work is formed in a crip context – I have a chronic illness (and identify as crip), which affects my ability to physically be with friends and family, and myself and many of my 'crip fam' find other ways to connect, moving on crip time rather than linear time. My mouth was vibrating proposes the hinterland of collective lucid dreaming and sleep paralysis as a communally built world to share together – to meet without our bodies, which stop us from seeing each other in waking life, and rediscover collective crip joy by carving out a realm of our own.
Q: WHAT WOULD YOU CREATE WITH THE £30,000 CIRCA PRIZE?
I would create a sci-fi film titled STELLATONIA, exploring themes of chronic illness and community. From Stellar (star) and Atonia (loss of muscle strength), this word names the main character's illness, which manifests as collapse triggered by the sight of any celestial body (sun, moon, planets, stars). It will be told visually through simple but aesthetically indulgent scenes. Unbelieved by doctors, April discovers a community of crips who share this illness, and together they take over space and find joy and validation. As their symptoms develop, they become able to perceive time off-Earth differently, viewing celestial bodies in slow motion. They begin to wonder whether something beyond Earth is causing their illness…The award would also buy me time to live and practice in a more accessible way, and to sleep…
Q: WHAT DOES A FUTURE WORLD LOOK LIKE TO YOU?
A world that re-collectivises harmfully individualised experiences, that eradicates the shame and isolation of the feeling 'Am I the only person in the world who…?' and embraces the power of recognising yourself in others, and others in yourself.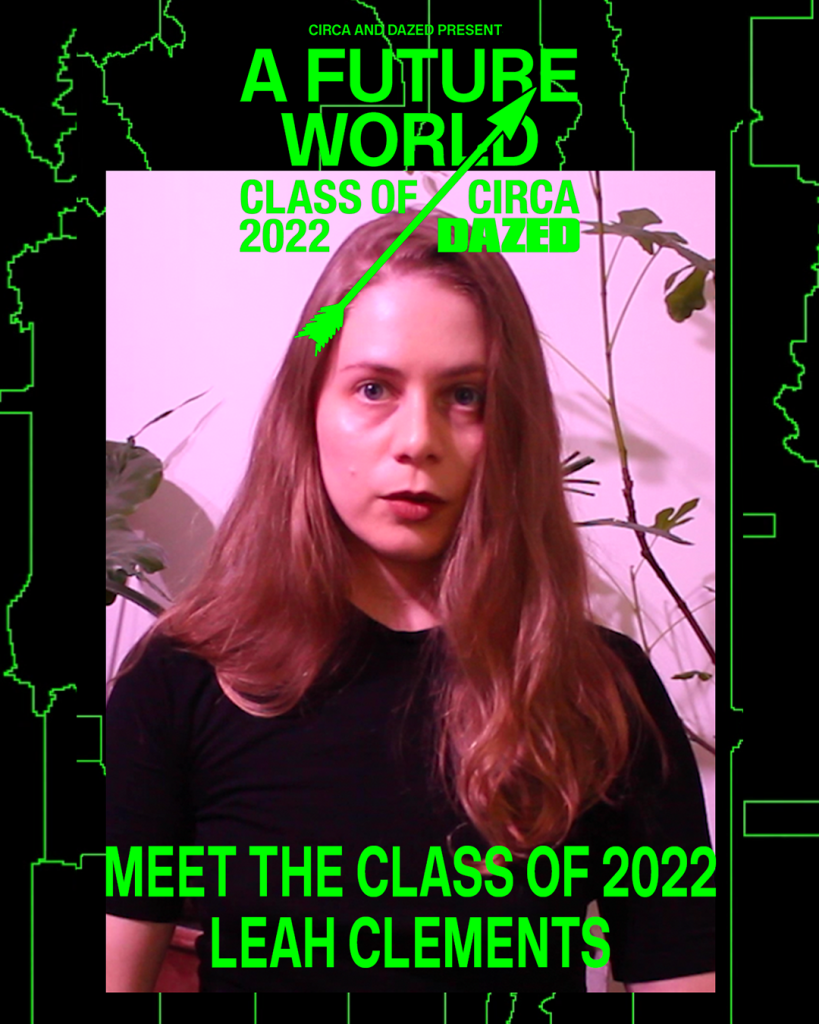 New for the Class of 2022, CIRCA has introduced an additional cash prize of £10,000 powered by Piccadilly Lights that will be awarded to a finalist who receives the most public votes. Global audiences have until midday on 10 October to watch the final 30 films and vote for your favourite finalist to win the public vote.