Guillaume Vandame + Brody Mace-Hopkins
Guillaume Vandame, born 1991 in New York, is a French-American artist based in London. His practice is interested in expanding ideas of language and meaning through a conceptual, queer and socially engaged aesthetic. Brody Mace-Hopkins (1998-2022) was a radical multidisciplinary artist working across a range of media including drawing, painting, performance and video art. Often working collaboratively with a diverse group of artists, writers and creative individuals interested in expanding ideas around queerness and ecology. Vandame has exhibited in solo and group exhibitions at the ICA and Whitechapel Gallery, London and MK Gallery, Milton Keynes among others.
SCROLL DOWN TO VOTE OR FOLLOW GUILLAUME VANDAME ON INSTAGRAM
Q: WHAT WOULD YOU CREATE WITH THE £30,000 CIRCA PRIZE?
I would like to create a video artwork tentatively titled 'A Day in the Life (The Day I Was There)'. The title references a book of fan letters and encounters from a Bruce Springsteen concert and the iconic song by the Beatles. The artwork would consist of 10 minutes of raw, unedited video made by me on the day the artwork would be screened live. I see the artwork as an existential study into reality and how we construct and define Time and the precious nature of our existence and exquisitely short amount of time being alive on Earth. I also like the idea of creating the artwork potentially in real-time at an undisclosed location ten minutes away from Piccadilly Circus and walking over to the sculpture of Eros as the final location of the artwork, so that there is something self-referential about the artwork and including the audience as part of the final outcome, creating something more participatory and engaging as a live performance artwork documented in real time.
I would use the prize in three ways: 1) to cover the production and compensation costs of this new artwork (£6,000) and cover basic costs of living (£6000) which is essential for me. 2) give or 'award' an equal amount of proceeds to Brody's only surviving brother Ryan Mace Hopkins (£12000) and a lump sum of money (£6000) dedicated to a charity or fellowship in Brody's legacy for a new generation of LGBTQIA+ artists studying or about to study at university and / or creative individuals affected adversely by HIV/AIDS.
More specifically, the fellowship could take the form of a travel and independent research bursary (12 grants x £500), especially with a preference towards individuals studying or about to study at Camberwell College of Arts, University of the Arts London, where Brody was about to graduate and finish their degree show.
If Ryan Mace-Hopkins does not accept the award for whatever reason, I will donate the entire award to a fellowship / charity in honour of Brody's legacy
Q: WHAT DOES A FUTURE WORLD LOOK LIKE TO YOU?
The past, present, and future all exist within one constant state of being: love
The future is love. The past is love. We are living now in a time of love
We need love to stay alive
We need love like we need blood
We need love
I love you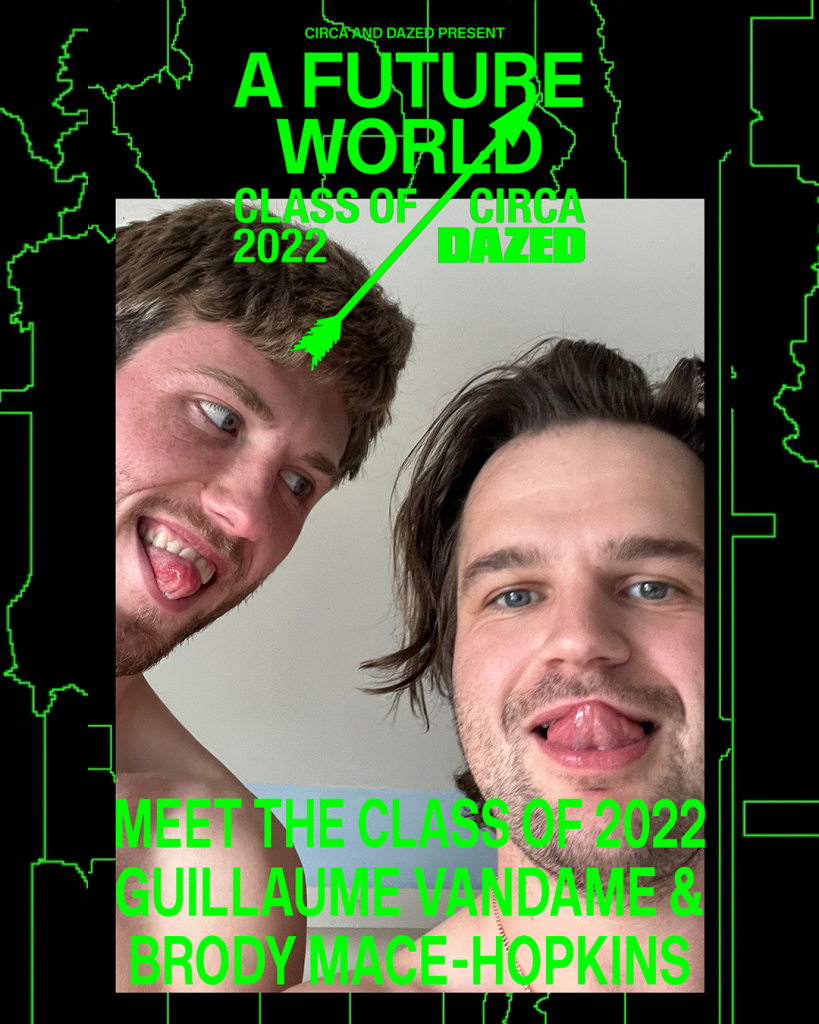 New for the Class of 2022, CIRCA has introduced an additional cash prize of £10,000 powered by Piccadilly Lights that will be awarded to a finalist who receives the most public votes. Global audiences have until midday on 10 October to watch the final 30 films and vote for your favourite finalist to win the public vote.