Andy Picci
I grew up with the myth of the tortured genius, I thought I didn't have battles to fight for. These fears drove me to explore the themes of perception, identity and expectation that now sit at the core of my practice. My work aims to bring a dreamy and playful glance over deeper societal explorations which steer my research. I developed a fascination for the illusion of the self, construction of identity and the virtualization of society. More recently, my research has started to question a new perception of space-time as a consequence of the virtualization of our world.
Scroll down to vote or click here to follow Andy Picci on Instagram.
Q. How is your project tied to the CIRCA x Dazed Class of 2022 theme of 'A Future World'?
A. When thinking about A Future World, people might project themselves into new worlds yet to be imagined. I like to think about a new way of experiencing the world we are used to. Indeed, virtual tools allow us to interact differently with our surroundings. But is this surrounding necessarily exterior to our persona? Couldn't our inner self be a future world? me-mory:00 is a forgotten memory which is stranded in the infiniteness of my cerebral storage. The memory is hidden by a textile which only allows us to guess its constantly changing shape, the same way time prevents us from clearly remembering the past. A snail discretely glides away. As a symbol of eternal return, its heliacal shell constitutes a universal glyph of temporality. The viewer gets slowly closer and closer to the memory, while the textile moves slower and slower, challenging the expansion of the Universe, only to reach stillness and, finally, the Big Crunch.
Q. What would you create with the £30,000 #CIRCAECONOMY cash prize?
A. Winning this prize would give me the opportunity to invest in new, more efficient material that would allow me to achieve stronger and more advanced renderings that fit my vision. I would also like to develop a data based extension of the video, which would react live to the time of day, weather and eventually seasons. Evolving through seasons, and therefore linked to the mood of the viewer who's altered by ambient context. The artwork would ideally be accessible through a metaverse, allowing the viewer to immerse themselves in my inner self. By visiting an intimate space, open publicly, the audience would be invited to connect with my memories. This would give a new and deeper level of understanding of the artwork by bringing an interaction that video rarely offers as the audience wouldn't be any longer just spectators. They would be offered a moment of calm and meditation in the rush of their daily life, that they could pursue while on the tube, taxi or bus on their way home.
Q. What does A Future World look like to you?
A. New technologies unveil a yet to be discovered part of the world we are living in: our subconscious. Enhancing our life through virtuality would be the key to rediscover ourselves under a new perspective and enter A Future World.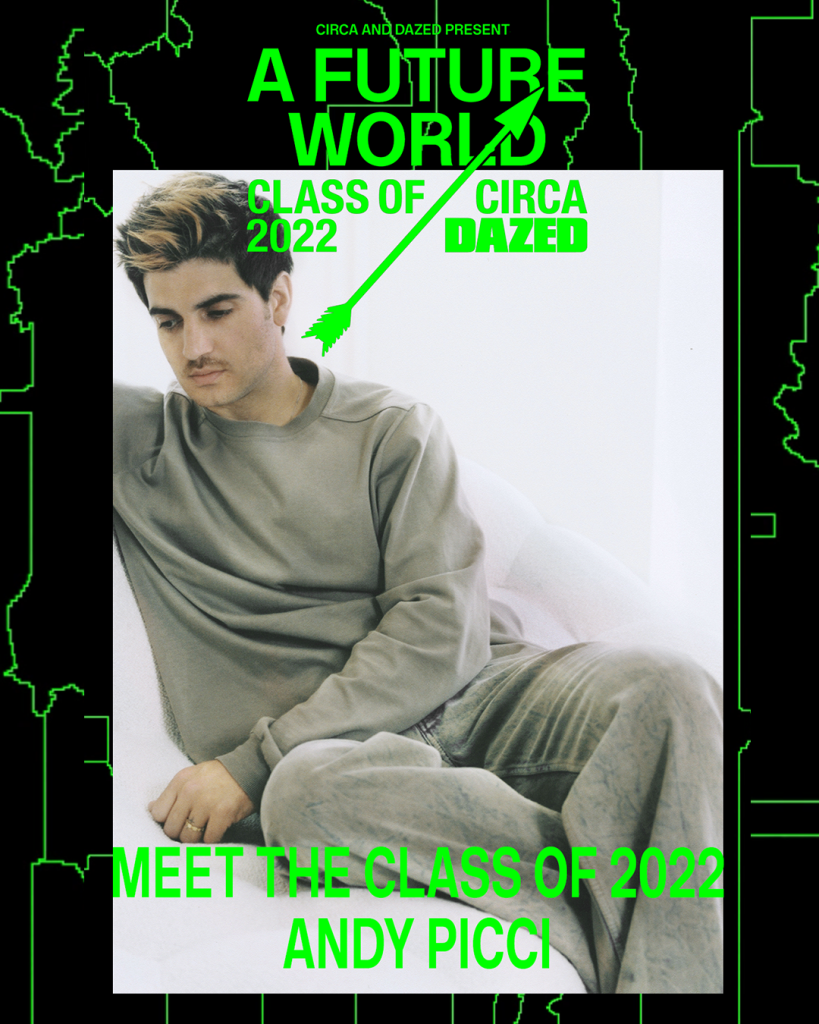 Vote for this artist
New for the Class of 2022, CIRCA and Dazed have introduced an additional cash prize of £10,000 powered by Piccadilly Lights that will be awarded to a finalist who receives the most public votes. Global audiences have until midday on 10 October to watch the final 30 films and vote for your favourite finalist to win the Piccadilly Lights Prize.