Andrea Khôra
Andrea Khôra is an artist and researcher based in London. Her practice seeks to comprehend the malleability of reality on personal and societal scales. As a PhD researcher in the Art Department at Goldsmiths, her practice-led project Under the Influence: Expanded Technologies of the Mind, examines expanded consciousness and maps its intersection with hegemonic institutions, in particular, what is birthed from their tensions. Envisioning and exploring a speculative future with Cognitive Libertarianism, one's right to change one's own consciousness, is key to her practice.
SCROLL DOWN TO VOTE OR FOLLOW ANDREA KHÔRA ON INSTAGRAM 
Q: HOW IS YOUR PROJECT TIED TO THE CIRCA X DAZED CLASS OF 2022 THEME OF 'A FUTURE WORLD' ?
BOLUS is a visual journey using AI image generation, which has come from my own experience as a patient for treatment resistant depression through the NHS using IV Ketamine therapy. The experience of each treatment is visionary in nature, not to mention, on the cutting edge of mental health treatments. Our near-future world will soon expand to include psychedelic medicine as a norm, which increasingly has shown to be more effective than any of our current treatments for mental health issues. BOLUS represents this melding of the medical institutions and the psychedelic experience. But what happens when people not only are helped and healed from mental health disorders, but also given mystical and spiritual experiences that can be life-altering? I'd like to believe that the transformation of individuals will in turn shift society and the world, creating an environment more conducive to thriving life for all beings on the planet.
Q: WHAT WOULD YOU CREATE WITH THE £30,000 CIRCA PRIZE?
I would use the funding to continue my work exploring the intersection of altered states and institutions. Winning would enable me to hire and consult computer scientists who can help me develop my work with VQGAN + CLIP as I have been self-taught so far. I would also like to learn further CGI and video editing techniques. For the new ten minute film, I would further develop my work with AI Imaging and find ways to meld the animation-like images with live footage. The ten minute film would be linked to BOLUS in its themes, though develop a further narrative reaching beyond a single mind. The prize funding would also enable me to travel to clinics and ceremony sites in order to continue my research on psychedelic medicine, as well as attend the Psychedelic Science conference in Denver Colorado for ten days in June of 2023. Ideally, I would also use a portion of the prize money to contribute to a local mental health charity – enabling further access to psychedelic medicine.
Q: WHAT DOES A FUTURE WORLD LOOK LIKE TO YOU?
My ideal future world is a kinder, more empathetic, and fertile place for life on earth, helped by the availability of therapies in psychedelic medicine. From healthier human existence, to a flourishing non-human world, this future is possible.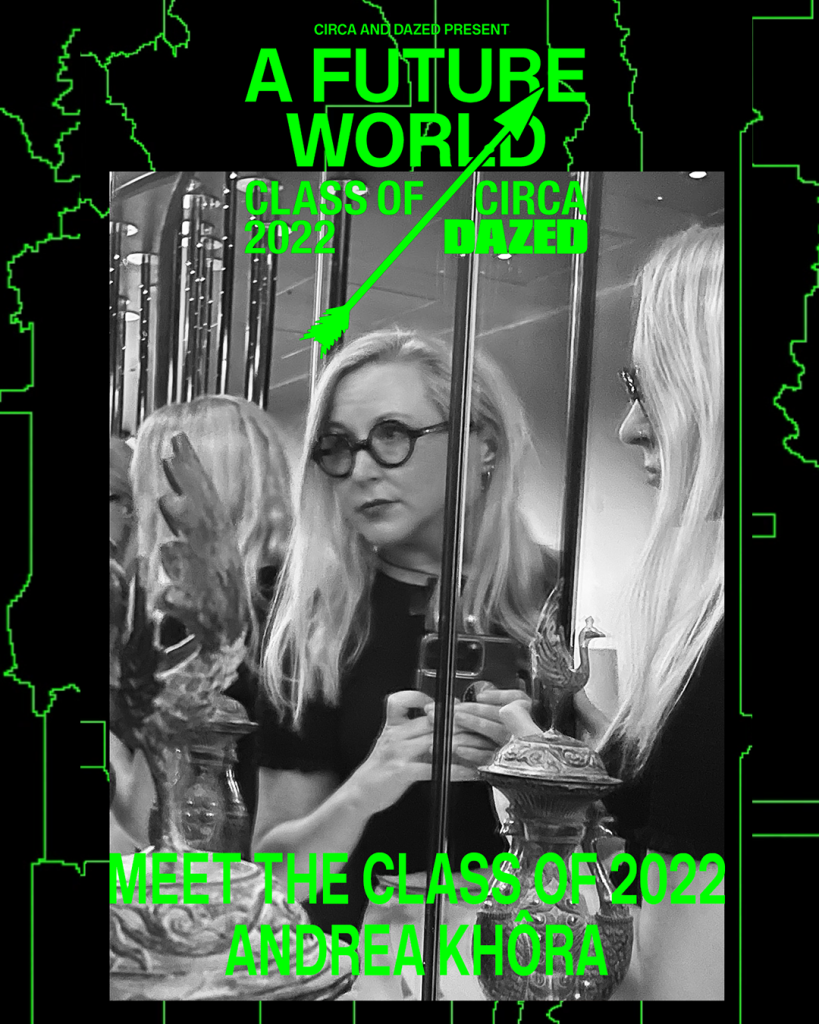 New for the Class of 2022, CIRCA has introduced an additional cash prize of £10,000 powered by Piccadilly Lights that will be awarded to a finalist who receives the most public votes. Global audiences have until midday on 10 October to watch the final 30 films and vote for your favourite finalist to win the public vote.