Alen + Robi Predanič
​​We are Alen and Robi Predanič, twin brothers. We are surrealist filmmakers. We direct, perform, edit, film, make costumes, props and sets. As children we were very affected by unique, believable worlds in movies, cartoons and fairy tales that were much more exciting than reality. In our college years we transformed our dorm room into a set and started filming videos of ourselves performing in the extravagant costumes that we created. We were reborn as The Witch Twins. Our art is for the child in all of us.
SCROLL DOWN TO VOTE OR FOLLOW ALEN + ROBI PREDANIČ ON INSTAGRAM
Q: HOW IS YOUR PROJECT TIED TO THE CIRCA X DAZED CLASS OF 2022 THEME OF 'A FUTURE WORLD' ?
In 2017 we transformed our college dorm room into a fantasy world. When we first started we had to be brave, because our parents and some of society didn't approve of the fabulous and extravagant costumes that we were making. But by that time we were fed up with pretending to be straight and "normal" our shame and fear of being different was dead. We were finally authentically ourselves – creative souls without limitations. We created a new world, because real life was way too serious and restricting for us. In art we found freedom. All the things that made us feel happy in childhood were here again – colours, magic, fashion, endless creative freedom and playfulness. This video is a journey through worlds that we have created in our short films. Music was written and produced by Alen. We really believe in the universe that we created and we want to share the much needed magic with the world in these dark and uncertain times.
Q: WHAT WOULD YOU CREATE WITH THE £30,000 CIRCA PRIZE?
We are very passionate about our art and we give a lot of effort to it. Sadly we are struggling financially and that's why we would really appreciate this prize. We put our lives on hold for our art and we want to start living and making art at the same time. We would love to use this money to make a longer short film.
Q: WHAT DOES A FUTURE WORLD LOOK LIKE TO YOU?
A future world is a world full of soul. No ego. Respectful and loving relationships between all beings and nature. Meaningful and beautiful art. Creative solutions to all challenges. The highest expression of ourselves.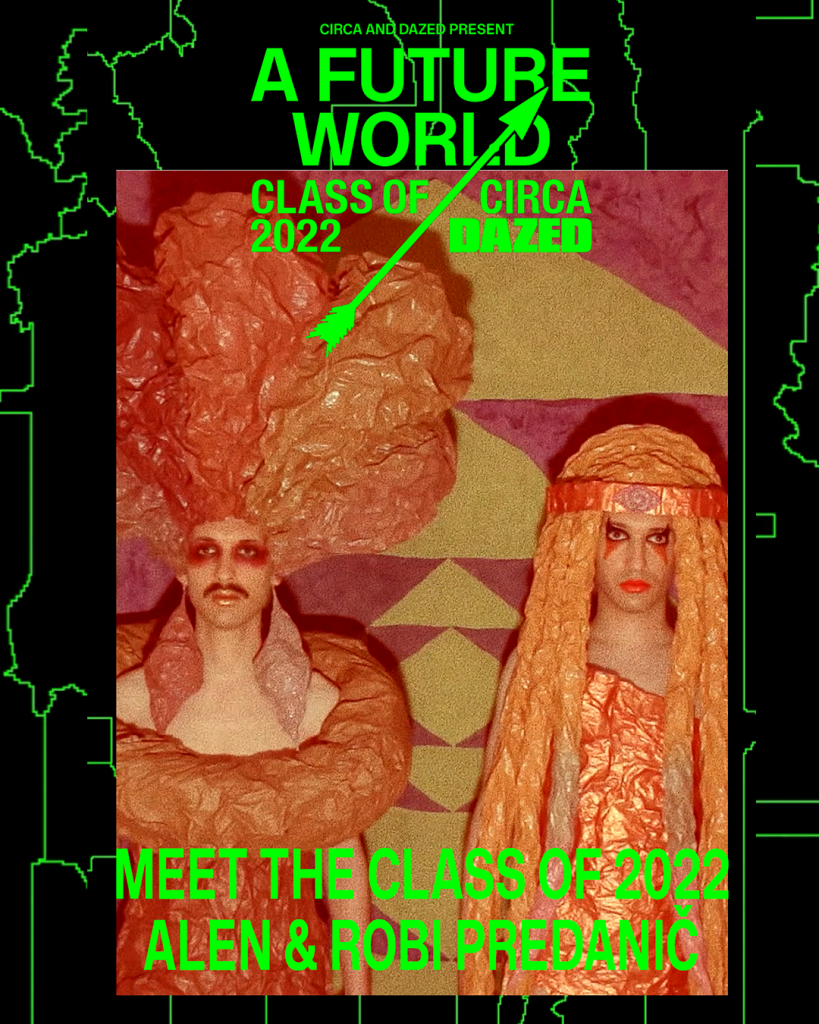 New for the Class of 2022, CIRCA has introduced an additional cash prize of £10,000 powered by Piccadilly Lights that will be awarded to a finalist who receives the most public votes. Global audiences have until midday on 10 October to watch the final 30 films and vote for your favourite finalist to win the public vote.