Yiannis Pappas
I am a visual and performance artist. Throughout my work runs a deep fascination for the relationship between space and the human body in natural and urban environments. Underscored by a critical interest in space, as sites of physical and symbolic enactment, my artistic work and research explore how different places are sustained collectively and individually throughout history.
CIRCA: HOW IS YOUR PROJECT TIED TO THE THEME OF 'HOPE'?
Revise is a testament to the enduring power of hope and its ability to drive positive change. It recognises that true transformation is possible when individuals come together, united by a common vision of justice and fairness. Through this participatory performance, participants are invited to contribute to a dynamic process that ultimately paves the way for a future defined by empathy, understanding, and an unwavering belief in the potential for a better world. Through this synergetic endeavour, the work aims to transcend boundaries and ignite transformative conversations. It challenges participants to examine their beliefs, engage in critical introspection, and share their thoughts openly. At the heart of Revise lies an artistic process that seeks to reaffirm the urgent need for expanding the common standards of universal bliss and contemplating shared ethics.
CIRCA: WHAT WOULD YOU CREATE/DO WITH THE £30K?
First, I would get a deep breath of relief from the daily difficulty of living. I would then have the opportunity to publish my artistic research of the participatory observation on Mount Athos in Greece that focuses on the art of performance and ritual. It is also important to me to publish the texts of the participants in the Revise performance, thus giving life to words that often only stagnate in legal documents. Hundreds of the more than 3000 typed pages are remarkable in the diversity of thoughts from individual or collective declarations and proposed actions for collaborative claims. This money would certainly have made it possible to produce several works of art, which remain in notebooks as unfulfilled hopes.
CIRCA: WHAT DOES 'HOPE' MEAN TO YOU?
Hope, extending beyond the realm of personal aspirations, can be seen as intertwined with the pursuit of justice. At a collective level, it serves as a unifying thread that runs through all endeavours seeking to create a brighter future.
FOLLOW YIANNIS PAPPAS ON INSTAGRAM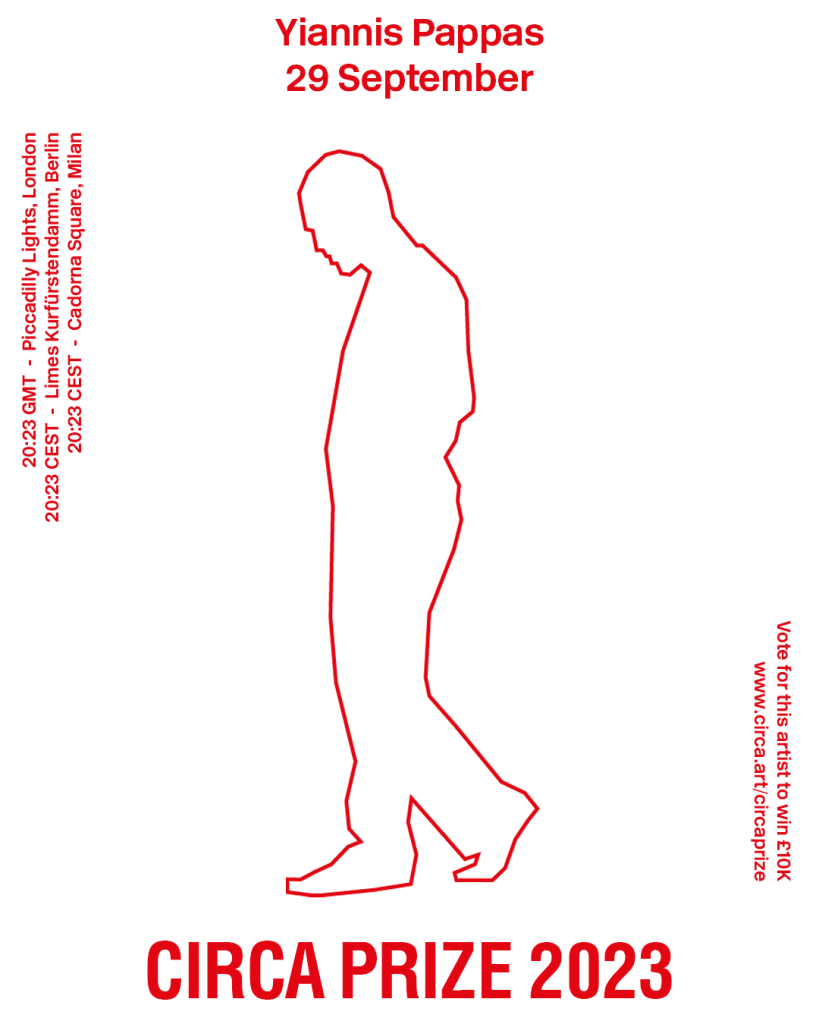 Vote for this artist