Phuong Thao Nguyen
I am an artist and filmmaker living and working in France and Germany. My works follow the trails of people, objects, and practices through borders and cultural landscapes — hitherto forming a series of portraits situating each one in the current of history.
CIRCA: HOW IS YOUR PROJECT TIED TO THE THEME OF 'HOPE'?
The film is comprised of three successive shots filmed in an isolated village in the mountains, where people speak their own language. The camera is placed from afar, shameful of its flaws: an enamoured but voyeuristic visitor. The scene is breathtaking and atypical for anyone but the locals. The camera observes a small group of tourists leaving the village, disrupting the green colour.
Living under the domination of capitalism, it is almost impossible to imagine an alternative. Younger generations already picture a harsh, merciless future so deterministic it would be more productive to simply resign to it.
This village reminds us that the outreach of the machine is not as total as it claims and seems to be. A sensibility that exists even within the local authorities protects this place. Ways of cohabiting with nature perdure – it's something we love to contemplate, to hypothesise, but to see it thriving unchains our imagination. Yet it's so fragile, a littlest movement could disturb the water
CIRCA: WHAT WOULD YOU CREATE/DO WITH THE £30K?
I would make a film about repression and release. In a country with a controlled freedom of press, people express themselves in other ways – a more subtle, nuanced way. Every year the famed International Fireworks Festival takes place in Da Nang, Viet Nam, showcasing our ability to mass manufacture beauty. I would like to get to know the lives of the people who produce fireworks, to learn the labour and their stories. Fireworks is a visceral form of release; making fireworks, enduring the smell and imminent danger of gunpowder while having the future projection of an eruption – is a powerful image. I imagine it to be a documentary that portrays the sensory experience that comes with working with fireworks: smell, sound, colour, and labour.
I would use the money to ask for permission to film, to hire equipment for specific visual images, to pay the people who participate and share their stories.
CIRCA: WHAT DOES 'HOPE' MEAN TO YOU?
Hope is the strength to carry on, it's not a given. Resistance can be vocal or dormant — quietly waiting for the right time. The opposite of hope is to distance yourself from the problem, to run. Hope is living through the horror despite it all.
FOLLOW PHUONG THAO NGUYEN ON INSTAGRAM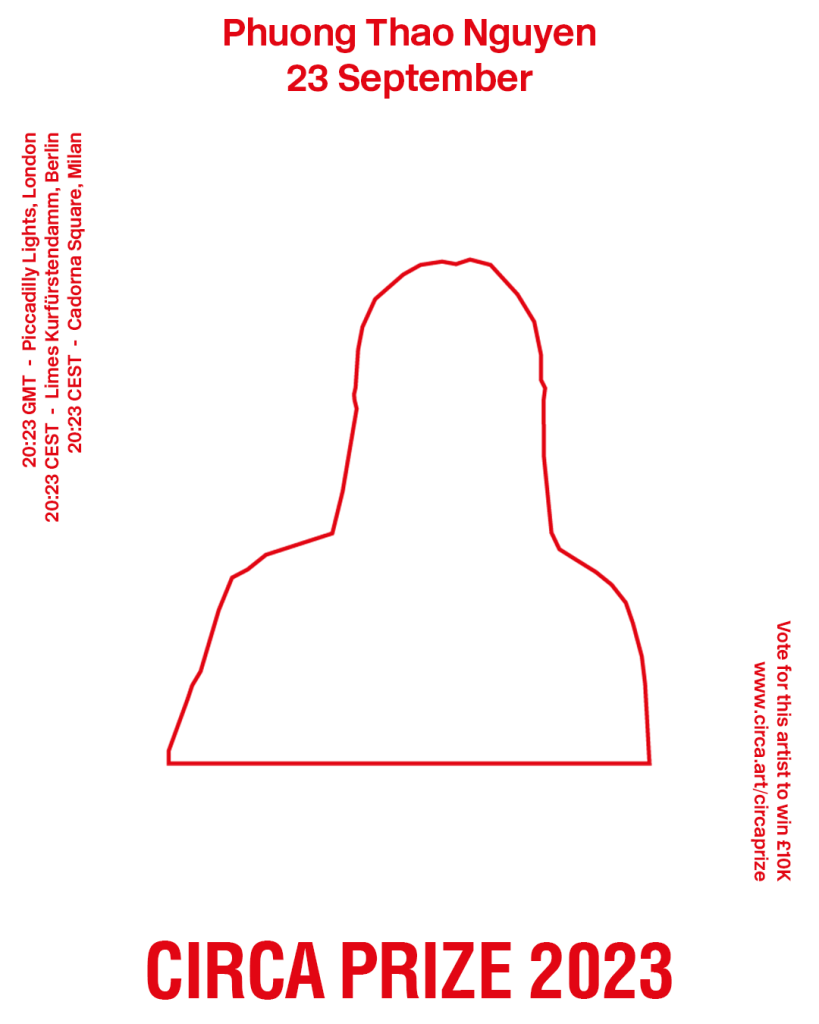 Vote for this artist