Matthew Stone
I coined the term "Optimism as Cultural Rebellion" in 2004, and it continues to shape my artistic practice, reflecting my deep belief in social unity and collective healing. These principles define not just the reality I see around me, but also a vision I hold for a future shaped by shared transformation.
CIRCA: HOW IS YOUR PROJECT TIED TO THE THEME OF 'HOPE'?
The concept of hope serves as the backbone of my project, reflected in the title, Optimism as Cultural Rebellion. I've explored & refined 'Optimism' in various forms for close to two decades, born from a yearning to counter prevailing cynicism and highlight the vulnerable power of a force that is intimately tied to the essence of hope. Optimism as Cultural Rebellion (2023′, is a draft proposal for a virtual ballet. The project showcases my unique approach and way of thinking about painting. By deploying distinctly human subjectivities into virtual space, I aim to highlight the resilience & adaptability of hope, offering it as an alternative to overwhelm in our digital lives.
CIRCA: WHAT WOULD YOU CREATE/DO WITH THE £30K?
Virtual Ballet: I envision a multidimensional performance using CIRCA's billboards, complemented by social media showcases. Leveraging motion capture technology, this ballet would bring together a diverse ensemble of movement artists, musicians, and other creatives, delving deep into unconventional theories of time and space in a highly mediated environment.
Artist Salon and Collaborative Manifesto: Coinciding with the 20th anniversary of 'Optimism as Cultural Rebellion' in 2024, I plan to introduce a new chapter of my artist salon series titled "Interconnected Echoes". This would be a platform for artists and writers to come together and craft a new manifesto on hope and optimism for the evolving artistic landscape.
AR Kinetic Sculptures: I intend to design three augmented reality (AR) kinetic sculptures for prominent locations in central London. These will be intrinsically tied to a ten-minute animated performance, which will interpret and reflect dancer movements obtained through motion capture.
Digital Extension: To amplify the project's reach and impact, I'll also create a dedicated virtual sculpture for deployment on CIRCA's Instagram platform, providing an immersive digital experience for a broader audience.
CIRCA: WHAT DOES 'HOPE' MEAN TO YOU?
Hope is the vital force that entangles itself with and then consciously shapes the future. While pessimists may predict the future with more accuracy, optimists create it.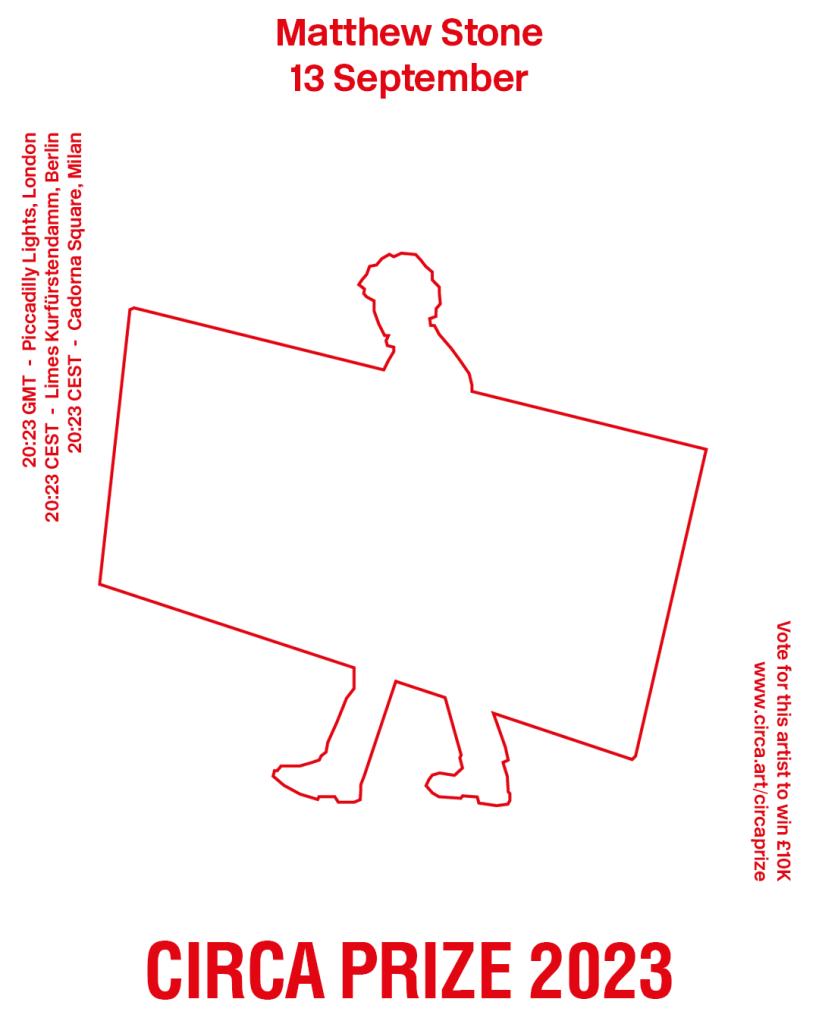 Vote for this artist