Lorenzo Silvestri
I am a multidisciplinary artist. My practice is characterised by an autobiographical dimension, declined into a sensible understanding of the city and its social relations, both public and intimate.
CIRCA: HOW IS YOUR PROJECT TIED TO THE THEME OF 'HOPE'?
A group of friends running. The race starts where the life of every citizen of Rome begins (not by chance the race was filmed in front of the Roman registry office). You say "(…) Hope is the thing that brings together our dreams and our labours.". Well, I would like to add something even more ambitious (and perhaps devastating) "Hope is the last to die" referring to the Greek myth of the goddess Hope who remains among men, even when all the other gods leave the earth. Hope is what drives us to change our time, and not just to ponder on it. Hope is the strongest feeling, as strong as the protagonists' effort while running: the race not only represents the ambition of achieving the goal they want at all costs, but also the desire of succeeding it all together. There's always going to be someone who runs faster, but at the end isn't running (together) the most important thing? Hope will make them run endlessly, revolutionising their desire to escape from the city of ruins: beautiful, but always too sleepy to truly love it. p.s. I hope I'll run with my loved ones forever.
CIRCA: WHAT WOULD YOU CREATE/DO WITH THE £30K?
If I were to win £30k, I will produce a big dinner performance inviting whoever wants to join (i.e. visitors and friends). The concept is to have at the same table people of different ages and backgrounds. During the dinner (cooked by me) I will film the people eating while enjoying the roman night, being the video the final piece. The dinner would be placed on a very long table with a very long tablecloth sewed by me.
The idea behind this project is to repay all the people who during my lifetime have been so kind to pay me food. But also an attempt to offer a nice meal to a very special guest: Roma, the city of ruins. 
And obviously I will buy a gift for my mum!
CIRCA: WHAT DOES 'HOPE' MEAN TO YOU?
Hope is Everything! The first thing you think in the morning, the last one you dream at night. A hug from your mum, a slap from your friends. The desire of revolution, the impulse to create new possibilities. And finally to bring your beliefs into real life.
FOLLOW LORENZO SILVESTRI ON INSTAGRAM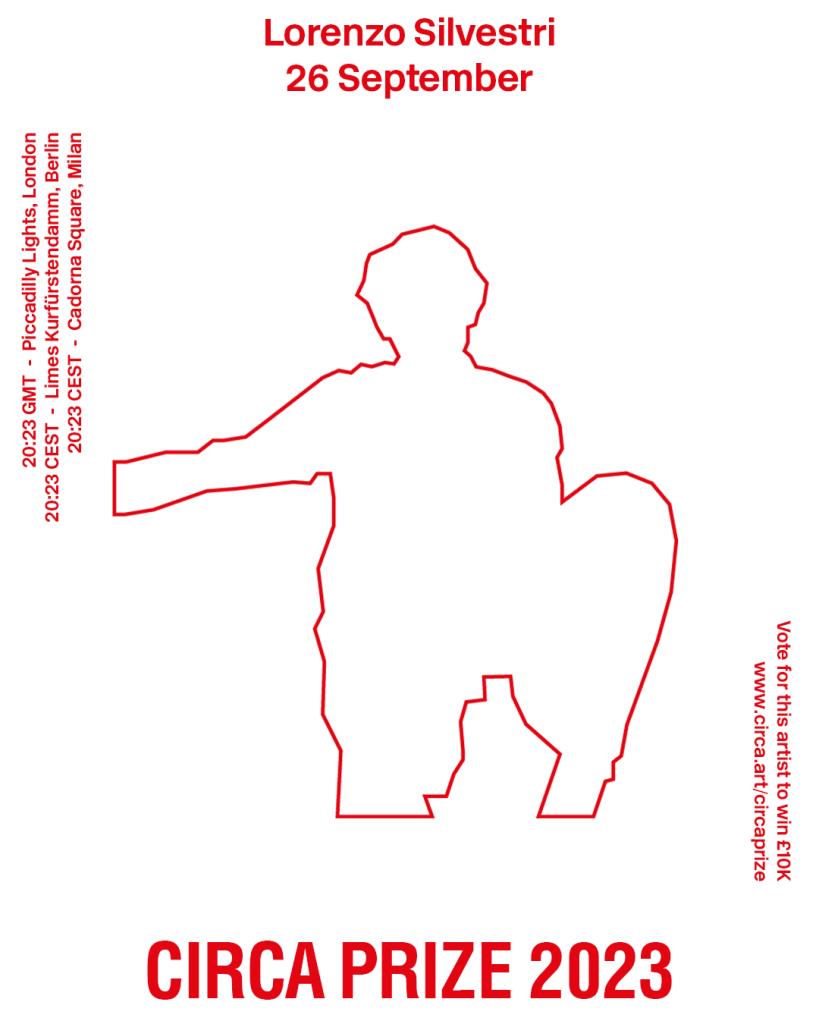 Vote for this artist