Linyou Xie
The world is in the middle of dividing, and there is no need to pretend we are not a part of it.
Inspired by Bertolt Brecht's In The Dark Times, my work focuses on the dystopian reality we are currently living in: War of Tomorrow, which refers to all sorts of challenges we are going to face right now, or in the near future. It's the war of cultures, war of genders, politics… and many more. We don't have a perfect solution for them, or it might take ages for us to come up with something, or, maybe we are just living in a circle of peace and war, repeating ourselves. Whatever the circumstance is, what we need the most right now is the awareness of challenging reality, and more importantly, there are hopes hiding in the dark time waiting for us, so we can't fall down right now.
CIRCA: HOW IS YOUR PROJECT TIED TO THE THEME OF 'HOPE'?
My video work War of Tomorrow pictures a world in the midst of separating in a surreal way: by mixing all different kinds of representative elements, it creates five different unreal worlds representing different issues we are facing, and they are connected by a station-like space, making it into a loop.
The AI-like stock characters are standing on an illegal immigration boat, with a gaming PC mounted, which represents a conflicting state of post-covid circumstances we are living in. The boat works like a water park installation, which only moves forward, but always comes back in the end.
The prose poem as subtitles, sets a dystopian atmosphere for the most part of the video from a spiritual perspective. It's like a farewell to the old world, and after the farewell, there will be something waiting for us, but right now, we need to put ourselves together and get ready to face the next war challenging us.
More dark the night is, the brighter the star shines.
CIRCA: WHAT WOULD YOU CREATE/DO WITH THE £30K?
I would like to share half of the amount with some of my artist friends who I think are talented, but yet not being recognized.
With the other half, I want to create a continuation following the concept of my video work, make the idea into sculptures and installations, and finalise them into an exhibition.
CIRCA: WHAT DOES 'HOPE' MEAN TO YOU?
To me, hope means the light you see in the dark. Even if you are surrounded by complete darkness, there will be a light waiting for you. And that is what I think makes us human beings live, and keeps us going on our path.
FOLLOW LINYOU XIE ON INSTAGRAM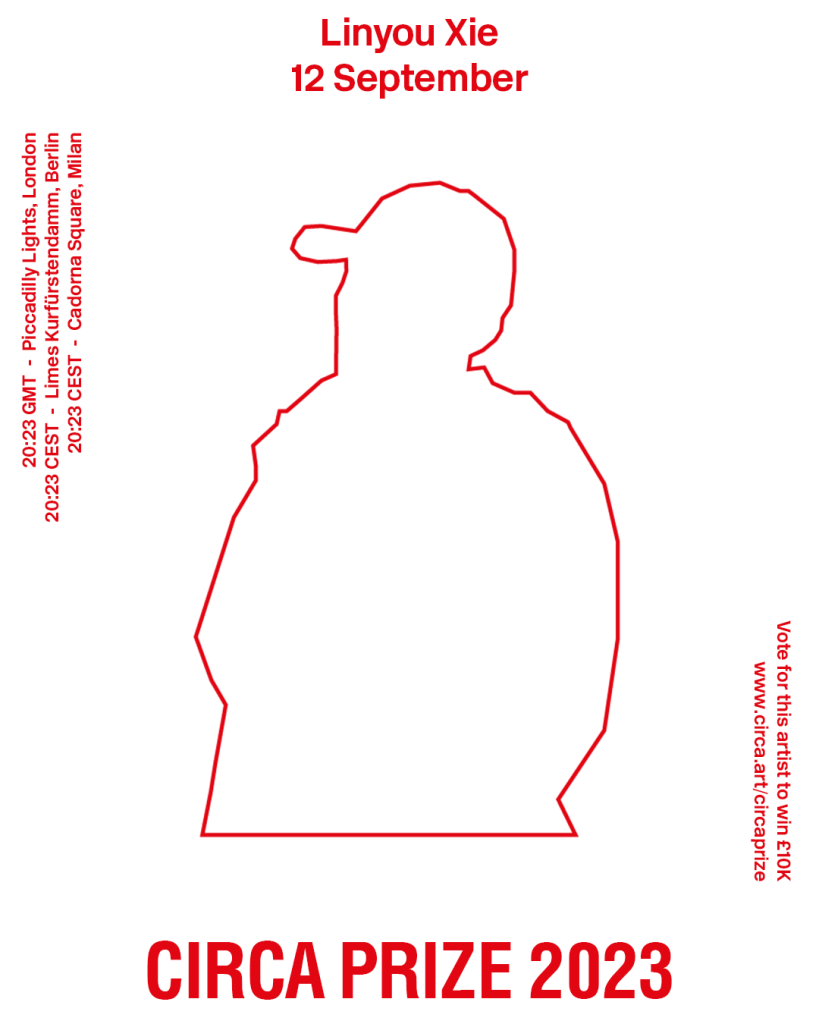 Vote for this artist