Harmeet Singh Rahal
I examine the role of culture and generational trauma in the creation of historical narratives in India. My practice attempts to recollect marginalised histories and subvert dominant narratives at a time when both joy and atrocity are being erased from official records. Using speculative fiction and the malleability of language, I invites viewers to consider how the stories we tell each other shape our sense of self, community and belonging. My practice is a collage of moving-image, performance, music, writing, and tactile sculptural installations.
CIRCA: HOW IS YOUR PROJECT TIED TO THE THEME OF 'HOPE'?
This is an excerpt, in the form of a short vignette, from my film Chori Chori (CAMRip). The project is a fictional bootleg animated film about resistance against dominant narratives. In this vignette, a character speaks to Gulaab about The Mahad Satyagraha, a Dalit nonviolent protest in India in 1927. In the narration, Babasaheb Ambedkar, who led the movement, is referred to as a 'Time Traveller'. Him and many others at the Satyagraha weave through past and future, refusing the chains of history and caste-based oppression. Among many in India, this movement is seen as a beacon of hope; a symbol of resistance against oppressive structures of a mythical past. This segment of my film is about hope for a better future, and how we can learn from the struggles of those who came before us.
CIRCA: WHAT WOULD YOU CREATE/DO WITH THE £30K?
As a recent graduate, I do not currently have access to studio and workshop facilities. If I were to win the prize, I would use it to pay myself a day wage for my work, as well as funding for a studio and future projects. My practice is highly collaborative, and involves intensive research. Because of this, the funds would also go towards fees for collaborators and research and development for future projects.
My next project is a film about the bureaucratic in-between space of incarceration, where a citizen is not pronounced guilty or innocent, but is trapped within the neverending judicial process. For this project, I would also be using the funds to acquire camera equipment, accessories and installation material.
CIRCA: WHAT DOES 'HOPE' MEAN TO YOU?
To me, hope begins with community. It involves setting aside differences, finding solidarity in our struggles, and moving forward together.
FOLLOW HARMEET SINGH RAHAL ON INSTAGRAM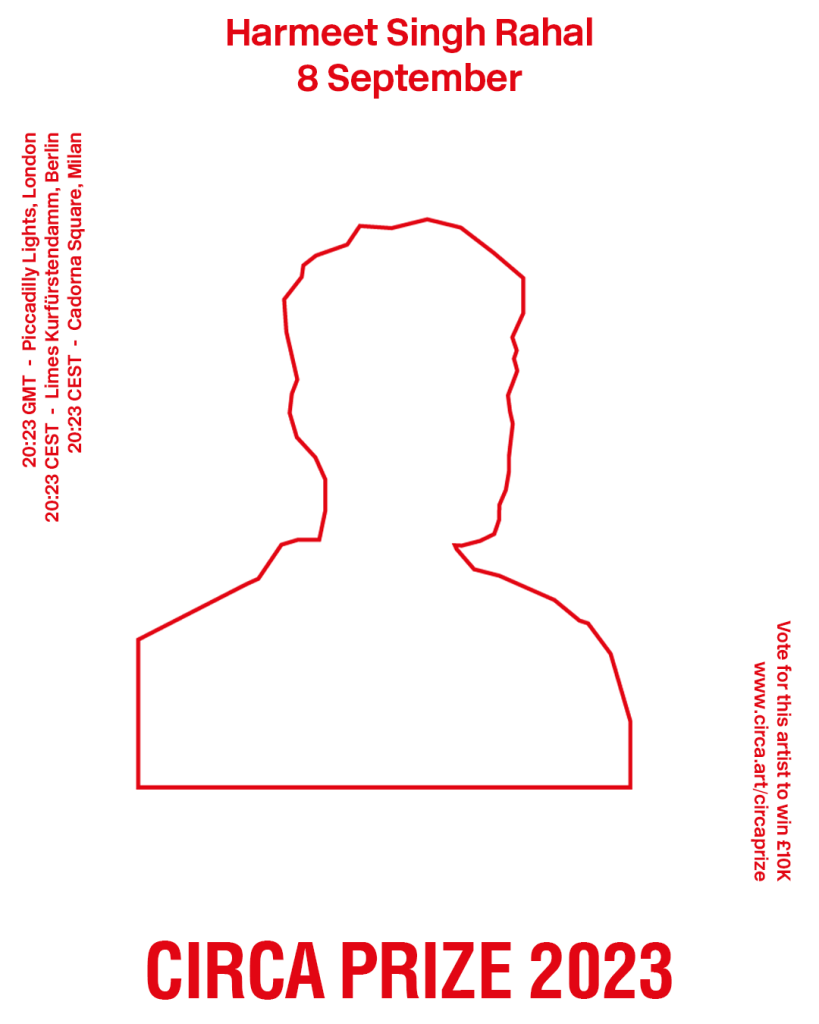 Vote for this artist