Gabriella Hirst
I am a multi-disciplinary artist, working primarily with moving image, performance, and with the garden as a site of care and control. My practice explores the politics of capture and conservation, in archival museological and civil structures, in language, and in societal relationships to 'nature'. Recent installations have taken the form of large-scale gardens tracing the language of military history, of nuclear-weapon plant-grafting workshops, and films questioning the entanglement of colonial art conservation and environmental destruction. I am inspired by eco-feminist writers, cinema history, science fiction, and Eurovision.
CIRCA: HOW IS YOUR PROJECT TIED TO THE THEME OF 'HOPE'?
I made Force Majeure in 2015, perched on the cliffs where Romantic German artist Caspar David Friedrich once painted. The work was a response to the questions that I continue to ask myself, 'how' and 'why' to make art in the middle of a storm, whatever that storm may be.
In recent years my work has taken on a more direct political urgency. My critiques are stronger, an expression of both despair and hope simultaneously, at the ineptitude of those in positions of power to tend to the future of our world as habitat, and of the well-being of those who they should be serving.
I no longer linger on the 'why'; it has become increasingly clear that the why is inextricable from hope and of extreme importance. To continue to make art as a response to despair evidences a hope and belief in a future where human connection and storytelling continue. The 'how' is harder to answer – and the process of figuring this out, and often failing, is the work itself.
CIRCA: WHAT WOULD YOU CREATE/DO WITH THE £30K?
I would use the prize money to produce a new film installation envisioned specifically for the chaotic public space of Piccadilly Circus. Seeking Stillness / Necrosis (working titles) will take the format of a meditation tutorial to guide audience members and passersby towards a moment of "inner stillness", and will be filmed entirely within Madame Tussauds, London, of the false flesh of wax models of the political elite. The work is a critical response to the stasis of the British political establishment in a time of climate, social and economic crisis, and a study of the emotional toll of a culture of 'keeping calm and carrying on', in a time requiring urgent action.
CIRCA: WHAT DOES 'HOPE' MEAN TO YOU?
Hope means many things to me, mainly concerned with being able to imagine a future, and in storytelling. But currently it is as simple and profound as growing plants in my dad's garden, that we will be able to see them grow in the coming seasons.
FOLLOW GABRIELLA HIRST ON INSTAGRAM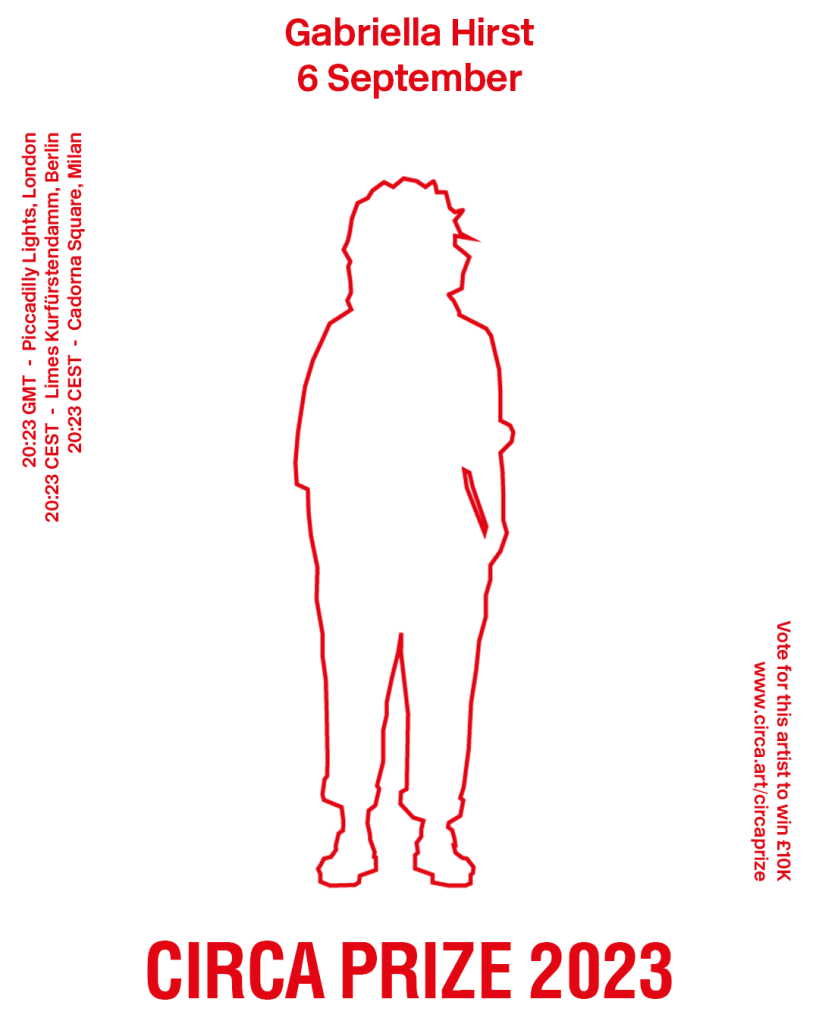 Vote for this artist