Deividas Vytautas
I am a visual artist and filmmaker working across performance, moving-image, installation, sculpture and sound. My multidisciplinary and collaborative practice explores themes of freedom, transgression, youth culture and spirituality. My work engages with the contemporary condition through a process of layering, recontextualizing and sampling elements of mass media, religion and pop culture. Through my background in film I am invested in the practice of world-building, through which I aim to create intimate, immersive and cathartic experiences which carry with them the potential of release and transformation.
CIRCA: HOW IS YOUR PROJECT TIED TO THE THEME OF 'HOPE'?
The Collective Healing Youth Club (CHYC) is a shapeshifting, multidisciplinary, collaboration-based initiative that foregrounds performance and aims to investigate healing through sensory imagery and embodied ritualistic experiences. CHYC begins as an investigation of transgressive and transcendental spaces such as raves and religious environments, engaging with the ways in which these sites generate a sense of safety, freedom, community formation and transformation through experiences of intimacy and catharsis. CHYC aims to disrupt temporal order and generate a sense of continuity in the realm of discontinuity through shared moments of tenderness and tension. These moments hold an endless potentiality of freedom and hope. The video presented with CIRCA 2023 launches the initiative showcasing a preview of the collective's inaugural performance, which will take place this September in Kaunas.
CIRCA: WHAT WOULD YOU CREATE/DO WITH THE £30K?
The money will be used as a production budget funding the development and production of performances, installations and video works for the Collective Healing Youth Club. This includes paying for rehearsals and rehearsal spaces, collaborator and performer fees, renting technical equipment for shoots and the production of sculptural elements which would be used in upcoming performances as well as film shoots. The CHYC is a collaborative community-based project, which I started after acknowledging my own substance abuse, which at the time deceptively felt like its own form of healing. Regaining hope subsequently shifted my perspective on my work and clarified my intentions for it. With the CHYC I'm interested in continuing this journey with others – exploring the full potential of freedom, collectivity and spirituality through shared acts of catharsis and intimacy.
CIRCA: WHAT DOES 'HOPE' MEAN TO YOU?
Scared and bruised – to live is to have hope that we will heal. Hope is a moment of strength. Hope is a limitless force pushing us forward. Hope is a bright future, here in the present.
FOLLOW DEIVIDAS VYTAUTAS ON INSTAGRAM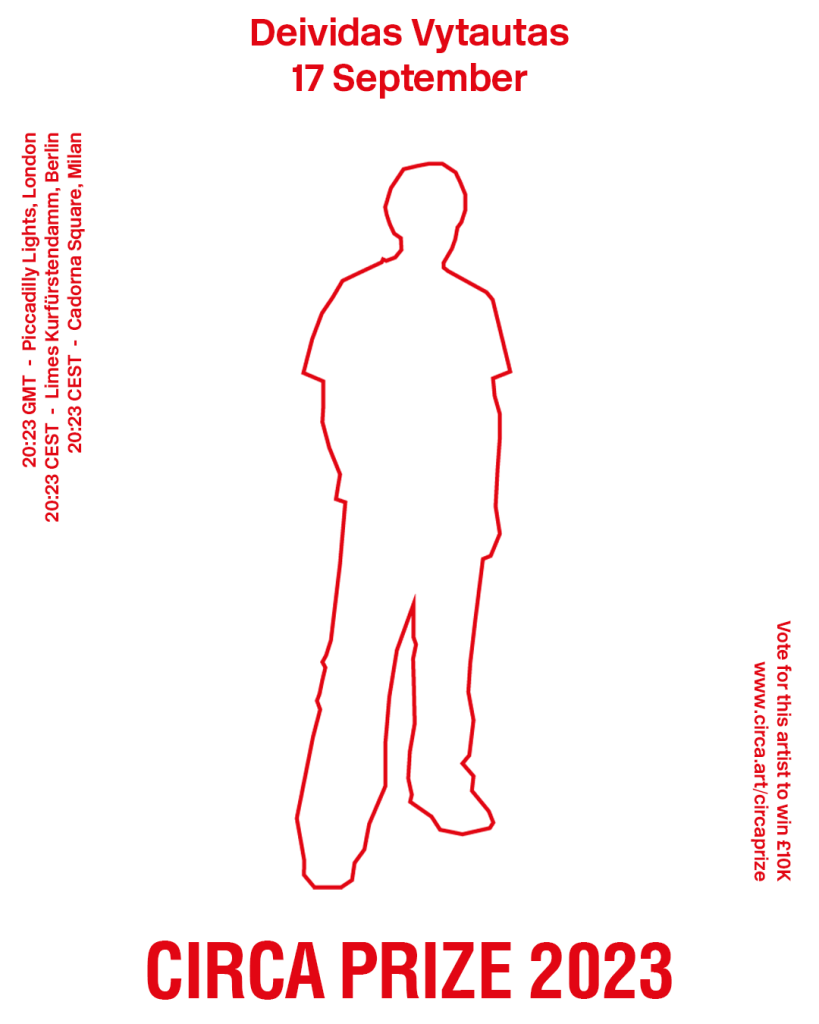 Vote for this artist