Tonight No Poetry Will Serve: Hanne Lippard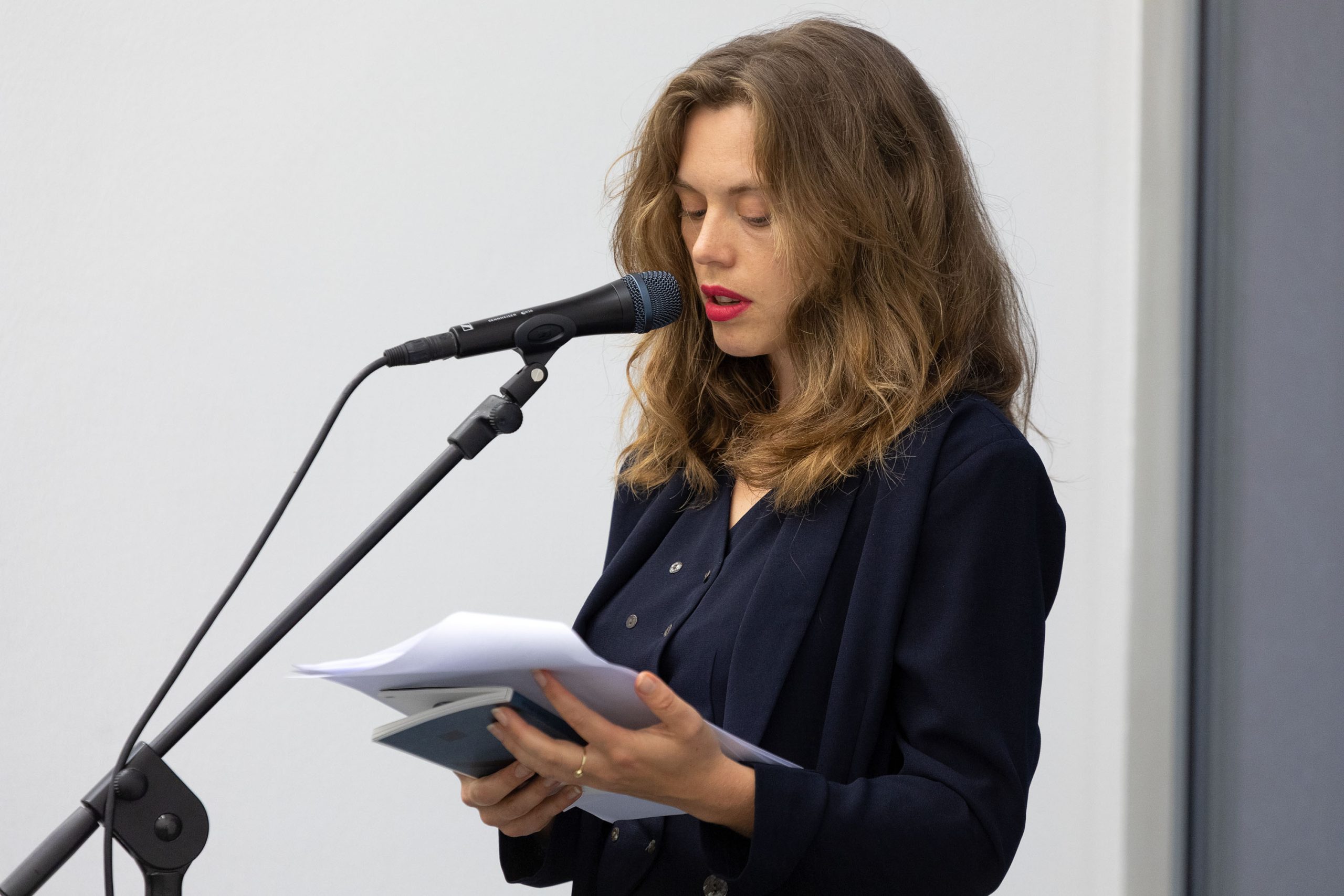 Tonight No Poetry Will Serve by Alfredo Jaar offers a powerful reflection on the limits of language and the role of creative expression in times of tragedy. A lament for today's darkness and a call to find the words to confront these tragic hours, the bold new public intervention displays the arresting title of a poem by Adrienne Rich (1929–2012), a figure of inspiration for Jaar since the 1980s, who observed the limits of words in times of unthinkable violence: "no poetry can serve to mitigate such acts, they nullify language itself," she wrote in 2011. Throughout November 2023, Alfredo Jaar and CIRCA commissioned a series of poetic dialogues, curated by Vittoria de Franchis, from international writers, thinkers and speakers. Giving voice to those who find themselves silenced or without words, the poems hope to achieve Rich's ambition that creative expression can reconcile conflicting realities.
We are going through a very repressive moment, when nuance is lost and free speech is threatened. But I strongly believe that the spaces of art and culture must remain spaces of freedom. Artists will not be intimidated. In this environment, I have turned to the words of anti-war campaigner and poet Adrienne Rich to reflect both the limits of language and the frustration felt by many that voices for peace and justice cannot sound out as clearly as we wish. And, as part of the CIRCA commission, I am turning to today's poets, writers, and artists, to support a forum for creative expression where the clear-sighted demands of humanity and empathy can be heard. In these times when politics have failed us miserably, art and culture are our only hope. Art is like the air we breathe, without art, life would be unlivable. Art creates spaces of resistance, spaces of hope.
Here's it by Hanne Lippard
When does an individual become a body
When does a body disembody
When this a body does some body
When does it really really hurt? 
Pain is individual.
A cut made in the middle.
Male thoughts.
Air mail.
Three days later, upon arrival.
A package.
Nothing but.
Hear, he said, hear is my ear.
It is. And her.
What is there to say about her
What did she say
Herself
She
Said, nothing.
At least nothing audible to the naked ear.
At least not something, or anything, he could hear
When does an ear stop learning
When does a body stop leaning
When does life leave life
When does love live life
When does it feel like time left
Or the exact opposite.
Pain is a stain on any complexion.
Does somebody care about that body
Or is that body just somebody
What does a body to somebodies
When is a body just a burden
What do birds care
What is that burden for a bird
What do others think
What do others thoughts think
What body cares about its own
Or those.
Them, never?
Here – he said, to her.
Female thoughts. 
Her ears were present, but they did not listen.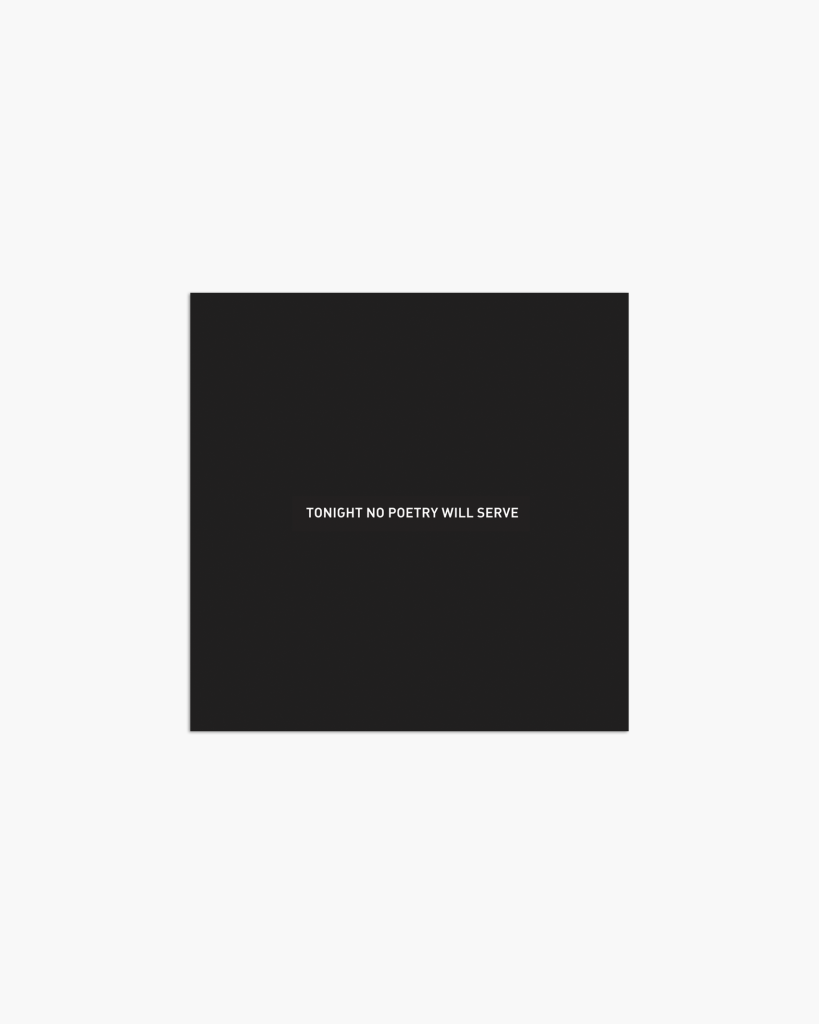 ---
Hanne Lippard (NO/DE), born in 1984 in Milton Keynes, GB, lives and works in Berlin. Lippard's practice explores the voice as a medium. Her education in graphic design informs how language can be visually powerful; her texts are visual, rhythmic, and performative rather than purely informative, and her work is conveyed through a variety of disciplines, predominantly sound-installations and performance.
Her most recent performances and exhibitions include The Myths and Realities of Achieving Financial Independence at CCA, Berlin (2022) Le langage est une peau, FRAC Lorraine, Metz (2021) Contact, Mood, Share at MHKA, Antwerp, (2021) X, Frac des Pays de la Loire, Carquefou (2020) RIBOCA2, Riga (2020) ART 4 ALL, Hamburger Bahnhof, (2020) Our present, Museum fur Gegenwartskunst, Siegen (2020) Parades for FIAC, Palais de la Découverte (2019), Art Night London (2019) Goethe in the Skyways, Minneapolis, (2019), n.b.k. Neuer Berliner Kunstverein, Berlin, (2019) Nam June Paik Award 2018, Westfälischer Kunstverein, Münster (2018), Ulyd, Kunsthall Stavanger, Stavanger and FriArt, Friboug (2018) Lippard has recently been awarded with the Preis der Nationalgalerie for 2024